Does Tucker Carlson Wear a Wig?
By

Lordhair lordhair

2022-11-11 23:56:00
2017 views
We dissect the hair of Tucker Carlson, the famous Fox News TV host and commentator. TV personalities are, of course, known for always striving to look their best. Hair is very much part of this. Due to his presentable appearance and his great sense of style and hair, many fans think that Tucker Carlson wears a wig, while some hold the notion that his hair is totally natural.
However, Lordhair – a trusted brand for toupee wigs - will bring you quality information as regards Tucker Carlson's hair. Relax and read along if Tucker Carlson wears a wig during his TV shows or if he has simply the world's best genes when it comes to hair!
Is Tucker Carlson's hair real?
Meet Tucker Carlson
Carlson was given his name in honor of his great-grandfather George W. McNeal. His lineage may be traced back to the English, Germans, and a tiny bit of Swiss-Italian. Carlson's parents ended their nine-year marriage that "went sour" in 1976. The judge decided that Tucker and his brother should live with Carlson's father. His mother left the family when he was just six years old to live a more "bohemian" existence.
Carlson's father moved the family and relocated them to the La Jolla district of San Diego, Carlson and his brother were raised there. Carlson went to La Jolla Country Day School and spent his childhood there. Read on to learn about Tucker Carlon's career and also to get the answer to the question 'does Tucker Carlson wear a toupee?
Facing hair loss? Buy hairpieces for men with fast worldwide shipping.
Tucker Carlson's Career
Carlson began his career in journalism by working as a fact-checker for Policy Review, which was a national conservative publication. After that, he took a position as an opinion writer at the Arkansas Democrat-Gazette newspaper in Little Rock, Arkansas. Carlson's career in print media progressed to the point where he became a columnist for New York magazine and Reader's Digest in addition to penning articles for publications such as Esquire, Slate, The Weekly Standard, The New Republic, The New York Times Magazine, The Daily Beast, and The Wall Street Journal. Bow ties were a tradition that Carlson carried over from his days as a boarder, and he wore them throughout his early career on television until 2006. Here's what Tucker is all about in Feb 2023!
Now that we know the highlights of Tucker Carlson's career, it's time to learn about his toupee secret.
Does Tucker Carlson Wear a Toupee?
We may not provide a direct answer to this question but the talk about Tucker's hair and whether he wears a wig or not was very much made fun of in a satirical take by an online parody newspaper in 2020. In it, the parody paper reported how Tucker Carlson inadvertently shifted his hair on camera to reveal to the world that he was actually using a LEGO hairpiece, which had been attached to a LEGO screw on his head!
Photo is licensed under the Creative Commons Attribution-Share Alike 2.0 Generic license
Evidently a practical joke, however soon after, comments pertaining to the LEGO story were posted on Quora, Reddit, Twitter, and a plethora of other online discussion platforms centred around questions such as "does anyone know if Tucker Carlson uses a hairpiece?" and "is his hair real?". The inquiries became long-lasting and intense.
Many fans started believing that Tucker Carlson wears a toupee to hide his hair thinning. But why did fans believe he wears a toupee even though it all was clearly a joke? Read on and learn the facts about Tucker Carlson's hair wig rumors!
Why Do Fans Believe Tucker Carlson Wears a Toupee?
Parody aside, Tucker Carlson did once pull back his hair during a live TV interview to reveal his own receding hairline. It is extremely unusual for someone to have such a full head of hair and a thinning hairline at the same time. It made a lot of people speculate that Tucker Carlson wears a toupee to hide his thinning hairline or bald spots. So, the reasons are:
Unbelievably thick hair
His hair has always been very thick, but since the 90s it has gotten even thicker. Age and stress can have a negative impact on the density of hair. It is safe to assume that he has one of the most high-pressure and difficult occupations available due to the fact that he fronts a premier shop on one of the biggest TV networks in one of the biggest countries in the world.
His hair looks to have become denser and fuller over the past few years, which is a strong indication that he might be using a toupee to get the desired level of added thickness. A lot of celebrities wear toupee hair replacement systems to hide their hair thinning, and hence it seems completely possible that Tucker does the same. However, there is no photographic proof.
Hair partition
His hair has had the same partition for the past 20 years, which is evidence that he wears a toupee that creates the ideal partition throughout his entire head.
Hair color
The color of his hair appears to have transitioned from a light brown or dark blonde to a black shade at some point. Perhaps Tucker Carlson experimented with different shades of his wig from time to time, or it could of course be the result of dye on natural hair.
Using a wig is ideal as he can get away without gray hairs and can keep his dark hair glossy and full of life even in his 50s. Since he might be using a toupee, he is able to preserve the luster and vibrancy of his natural hair color in a constant manner.
How to Get Tucker Carlson's Full Hair
We believe the condition of your hair does not have to define your style. You can still look and feel great with hair toupees! And no more than a Lordhair toupee!
Lordhair men's toupees
Our Quantum-M French lace human hairpiece for thinning hair is made with human hair and has thin skin on the back and sides for simple attachment and maintenance as well as enhanced strength. The rest of the base is lightweight, breathable and highly-natural French lace with invisible, bleached knots around the front hairline. Longer-lasting double knots are used elsewhere. Since the front hairline will not be noticeable, you can sweep back your hair or expose your hairline. Finally, its medium hair density will give you that full, thick head of hair that Tucker is known for.
The Lordhair Quantum-M men's hairpiece
Final Thoughts on Tucker Carlson and His Possible Wig
With Lordhair toupees, you will get the perfect level of comfort, breathability, and weightlessness. Our toupees are offered in a variety of designs and hair color shades so if you have hair similar to Tucker Carlson's and want to replicate that distinct chestnut thick head of hair then you can.
Do you have any queries for us? Drop them in the comments to get a quick reply from our team of hair experts.
Also, check out our recently published blogs:
Check out our newly added products:

Email: support@lordhair.com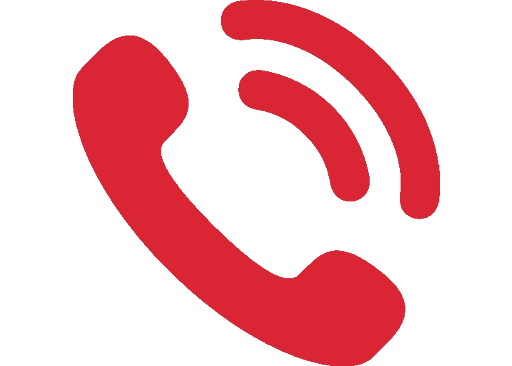 Tel: +86 532 80828255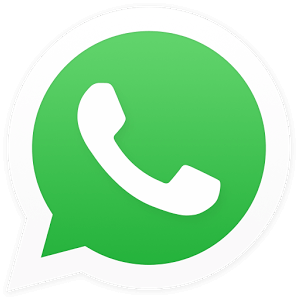 WhatsApp: +8618678615507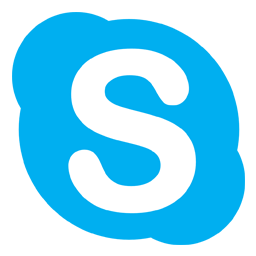 Skype: Lordhair
Find us on social media