The Best Hair Systems for Summer 2020: Men's Catalog from Lordhair
By:

Lordhair

2020-03-13 09:18:01
Choosing a hair system for summer can often be overlooked by men. A lot of men fail to realize that their hair system of choice may not be best for the heat and humidity of the summer months. They can then end up with a sweaty scalp and itchiness. As a leading hair system brand, Lordhair has decided to introduce you to hair systems that are best suited to fighting hair loss during those hot summer months. The following are hairpieces that are best for summer 2020 because of their realism, lightweight-nature, and breathability.
Neo hair system for summer
Neo is one of the latest additions to our hair system catalog. This is a high-quality product that has a French lace top and front and a thin skin perimeter. These two base materials are not only very lightweight but also very natural in their appearance.
Our Neo hair system also has bleached knots at the front which gives the appearance of hair growing directly out of the scalp. It has 100% Indian human hair with a hair length of 5" and a medium-light density. This hairpiece is available in 12 different hair colors and prices starts from 149 USD.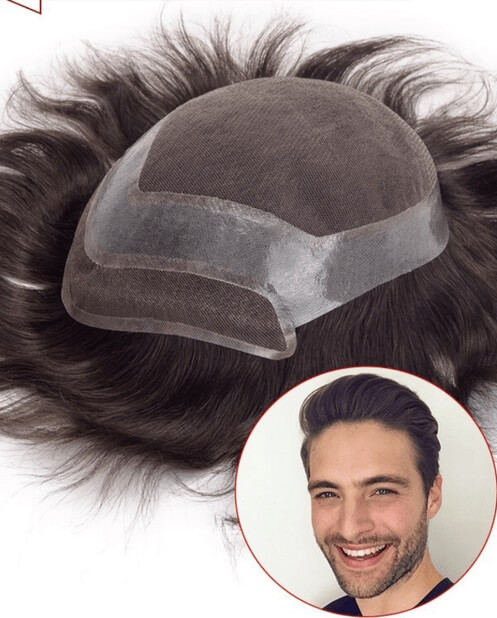 Air Swiss lace hair system
This Swiss lace hairpiece is a very popular choice amongst men who want to keep their scalp free of sweat and moisture during summer. Air is one of the lightest, softest and most breathable hair wigs designed by Lordhair. The 8" x 10" base is made entirely from Swiss lace to give you the most natural of looks. Bleached knots at the front further enhance its undetectability.
Air is available in 13 different hair colors and all models come with a medium-light density. You can purchase this summer hairpiece for 189 USD.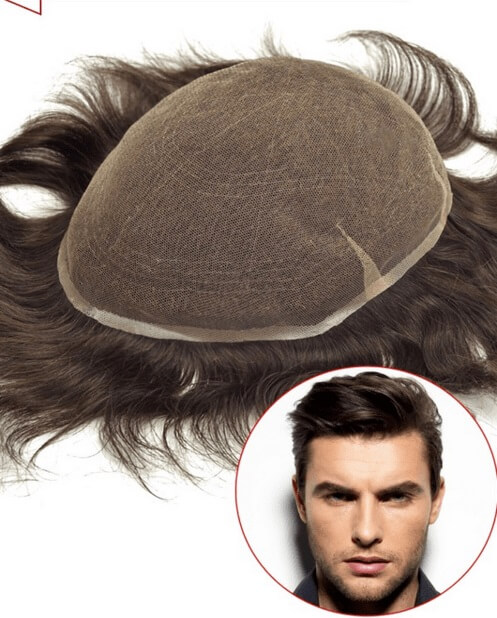 Champion stock hair system
Lordhair's Champion stock hair system is known to keep men's scalps sweat-free during summer. Its French lace base is lightweight, breathable and very natural. Together with its all-over bleached knots, you will be able to style the hair of the Champion stock hair system as you please.
At the price tag of 189 USD, this hair replacement product is one of the best deals in summer 2020.
Watch the video below and learn how Chris feels after wearing our Champion stock hair system:
Champion Remy hair system for summer
If you're considering Champion then you should also consider our Champion Remy model. It has the exact same base design but as its name implies, has Remy hair. Remy hair is of a higher quality and it has a more natural look and feel to it than normal hair.
Like Champion, Champion Remy is very comfortable to wear because it is so light and airy. Full French lace is a very popular base design and we offer this model in over 35 hair colors. It has medium-light hair density. Lordhair's Champion Remy hairpiece is more expensive than other stock options at a price tag of 239 USD. As with all our stock units, it can be shipped out within 24 hours.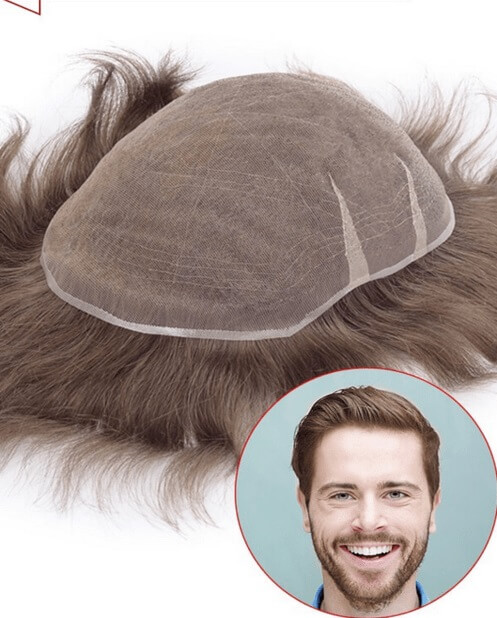 Vigor fine mono hair system
We simply had to include the Vigor hair system in our list of the best summer hair systems of 2020. With Indian human hair on the top, the base of this hairpiece has a fine mono base and a thin skin perimeter. It also has a French lace front that provides you with an undetectable transitional hairline. Fine mono makes this model significantly more durable than the other stock models in this list but because of its woven nature, it is still airy.
Vigor is available in over 20 hair colors and is priced at just 179 USD.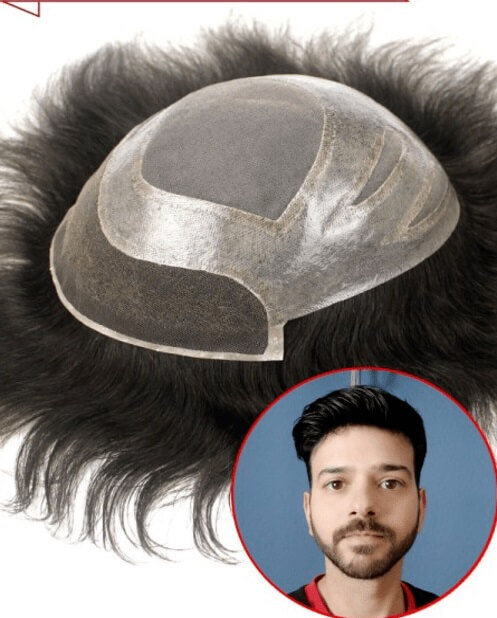 Quantum-M hair system for summer
It's time to shine some light on the splendid summer hair system for men that is Quantum-M. Soft, light and breathable – it's all that you could want in a hairpiece to keep the sweat and itchiness at bay during the warmer months. With French lace on the top and transparent thin skin on the back and sides, the Quantum-M stock model is super easy to clean and maintain.
The Quantum M hair system comes with medium-density hair and is available in various base sizes. Prices start from 149 USD.
Check out before-after transformations of our customers to see the difference our products can make
Infinity stock summer hair system
Finally, we have the Infinity stock hair system, one of the best summer hair systems in our catalog. The ever-popular French lace and super thin skin base design create most lightweight and natural of bases. With so much of the base of Infinity being French lace, heat and moisture will be able to easily escape from your scalp, keeping you nice and cool during hot weather and physical activity.
The Infinity LS1 hair system comes in a natural black color and is available to buy from $149.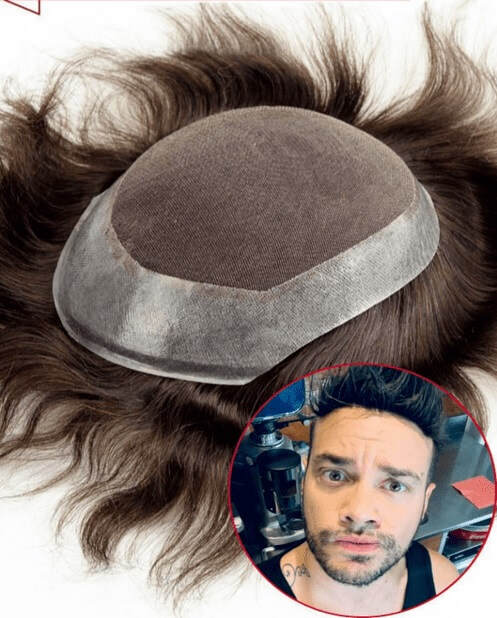 Shop summer wigs and hair systems
These summer hairpieces will not only help bald men gain back confidence but also help them keep cool in hot weather. If none of the above-listed wigs and hair systems fit your hair goals, visit our hair system catalog to discover more of our hair replacement systems. We are confident that you will find what you are looking for.
Please feel free to send any of your hair system-related queries to our top hair experts at support@lordhair.com.

  Email: support@lordhair.com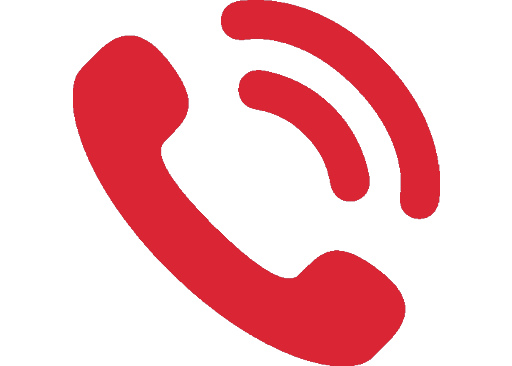 Tel: +86 532 80828255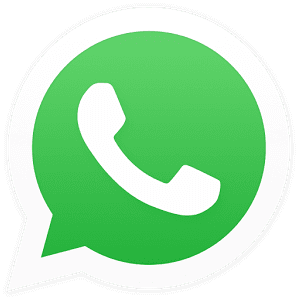 WhatsApp: +8615698163279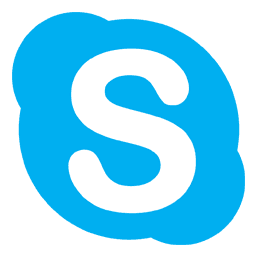 Skype: Lordhair
Find us on social media