7 Bald Actors Who Have Worn Toupees for Their Work: Celebs Wig List 2022
By

Victor Lordhair

2022-10-28 17:29:00
506 views
Baldness can happen to just about anyone. Bald actors and celebrities with thinning wear toupees all the time to get impeccable hair and play unique characters. Since there is less awareness about actors who wear toupees (also known as hair systems, wigs, toppers, and hairpieces), we decided to blog about it.

Here's a round-up of male celebrities who have experienced baldness or hair thinning in the past and have worn hair toupees from time to time to play specific roles in the showbusiness.
No time to read this post? Listen below! (follow the Lordhair: Hair to Stay Podcast for more hair system tips and tricks)


#1

Jason Statham


Jason Statham is a popular English actor known for his power-packed performances in Holywood and for portraying remarkable characters in several action-thriller films. The bald actor has been seen wearing hair toupees for several acting jobs and public appearances.


Remember the movie Parker? Jason Statham sported a grey hairpiece and a priest outfit for this movie. The 55-year-old English actor also wore a toupee with slightly long hair in another popular movie called Revolver.





#2

Robert Pattinson


Sorry, ladies. It's true. Robert Pattison - the actor whose iconic brown locks in the Twilight Saga made the girls swoon - confessed that he wore a hair toupee during the re-shoots of Breaking Down Part 2. The actor was having a very unusual hairline with bald patches at that time.


"We had to do the re-shoots a few weeks ago, and it was the first time I had to wear a wig," said Robert Pattinson during the interview at San Diego Comic-Con panel. Since the actor has incredible genes, he managed to overcome his temporary baldness and is now rocking a trending style in 2022.


Note: A partial hairpiece for a receding hairline is a great option if you are losing hair at the front.





#3

Patrick Stewart


A highly respected actor with a career spanning over 7 decades in stage productions, television, films, and also video games, Sir Patrick Stewart began balding at the age of 19 and lost almost all his hair within a couple of years. However, his bald head didn't stop him from chasing his dreams.


Patrick made his professional acting debut back in 1959 and has been delivering outstanding performances since then. The actor has even played some amazing roles while wearing a hair toupee such as Captain Jean-Luc Picard in the hit series called Star Trek: The Next Generation.


Don't believe us? Check out this picture. See how dashing the actor was looking while wearing a hair toupee!




17 male celebrities with hair loss and partial baldness


#4

Samuel L. Jackson


Samuel Jackson is one of the most celebrated actors in Hollywood for several reasons. Onscreen presence, hard work, expressive face, and magnificent energy are just a few things he is recognized for. But do you know the actor is also a part of the toupee gang?


Yes, you read it right! The Nick Fury of Marvel's Avengers has worn a vast range of toupees for playing different characters in Hollywood films and television. Samuel wore a curly hair toupee to play the role of a highly articulate hitman in the classic noir film called Pulp Fiction.


In fact, he was also seen sporting a pin-straight, jet-black ponytail toupee in Jackie Brown and a 90s short afro hair wig in Captain Marvel. Whether Samuel plays a role with or without a hair toupee, he would forever rule our hearts.





#5

Dwayne Johnson


OK, we think this celebrity needs no introduction at all. Dwayne Johnson made his name as a huge WWE star and later on became a force to be reckoned with in the world of acting. His movies have grossed a staggering $12.5 billion across the globe and $3.5 billion in the United States alone.


We all know The Rock as a tall, muscular actor who eats a healthy diet, pumps iron and embraces being bald. But do you know that he has also worn a hair toupee many times in his career? Yes, the 50-year-old actor wore a long-hair toupee designed by the famous Italian hairstylist, Aldo Signoretti, in the movie Hercules.


Don't believe us? Check out this video:


And let's not forget his debut hair wig in The Scorpion King (2002). It looked fabulous too if you ask us.


#6

Nicolas Cage


GenZ probably needs an introduction for this Hollywood actor and we will rightly give it. Nicolas Cage is a popular American celebrity and film producer that has delivered massive hits back in the day (and recently gave another with the indie film, Pig). As the decades passed, the sizable bald patch at the back of his head became more prominent.


Nicolas wears toupees for playing diverse roles on the big screen and on television. According to Daily Mail Online, the 58-year-old Wild at Heart actor was last seen wearing a hair toupee with a big pink clip on the sets of his upcoming film Reinfield in which he is going to play the role of Dracula. Cage was also sporting a hairpiece with long shiny black hair with small flecks of grey in the movie Outcast.


Browse our collection of wigs for men and wigs for women


#7

Vin Diesel


You didn't really think Lordhair will compile the list of bald actors who wears toupees without featuring Vin Diesel, did you? An actor, producer, voice artist, singer, songwriter, and director, Vin has been bald for the majority of his career with little to no hair on top of his head.


However, there were some occasions when fans witnessed the Hollywood actor wearing a toupee. In Chronicles of Riddick, for instance. Vin Diesel was seen rocking a toupee with long, snowy locks and a full beard while hiding on an Artic planet of U.V.


The Fast and Furious actor also went for a much toned-down appearance in Find Me Guilty and even wore a toupee wig with short hair on the sides and long hair on top in The Last Witch Hunter.




Actors Who Wear Toupees: Final Words

Above are famous male actors who wear toupees (also known as hair systems, wigs, toppers, and hairpieces) for playing different cinematic roles. As we have witnessed, celebrities don't think twice before wearing a toupee hair replacement system to hide their baldness or quickly get the hairdo demanded by the script.

If expensive surgical treatments are something you don't want or can't go for to recover from baldness, we recommend trying hair toupees just like these celebrities. Lordhair manufactures and supplies a wide range of premium stock as well as custom hair hairpieces to more than 100 countries and provides a 30-day money-back warranty.

Got any queries to ask? Send them to support@lordhair.com and have them answered by our hair experts.
Also read:

Check out these recently launched product pages as well:

Email: support@lordhair.com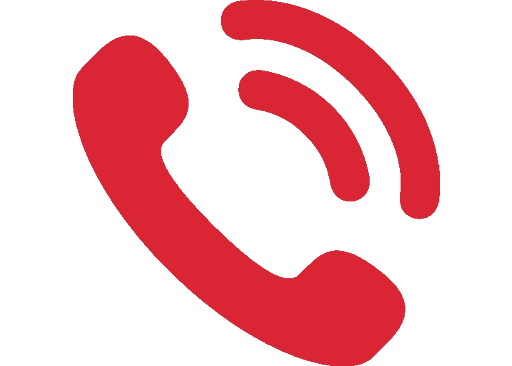 Tel: +86 532 80828255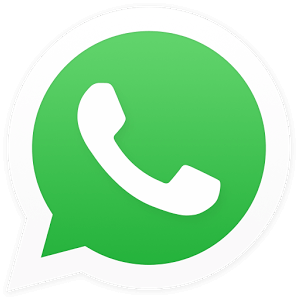 WhatsApp: +8618678615507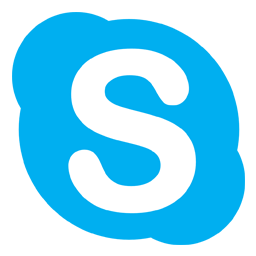 Skype: Lordhair
Find us on social media