8 Brown Hair Wigs for Men & Women to Rock 2021
By:

Lordhair

2020-10-31 03:19:33
Whoever said that 'blonde wigs are perfection' seriously never beheld a luscious brown hair wig. Sure, blonde is one of the most popular hair in the world but there's a reason why brown is quickly emerging as a favorite among men and women.
From stunning light brown shades like caramel to darker chocolate tones, brown hair wigs for men and women are truly versatile and suit almost everyone.
Since there are a lot of top-notch brown hair patches present in our catalog, we thought why not tell you about the best ones. In this blog, Lordhair will share 8 brown hairpieces that are not only helping men and women overcome hair loss problems but will also make them look awesome.
Let's first put the spotlight on the best brown hair wigs for men:
Brown hair hairpieces for men
#1 SuperSkin-V hairpiece
SuperSkin-V is one of the best brown male hair wigs present in our catalog. Also called S1-V, it has an 8" x 10" transparent thin skin (0.06mm) base which is extremely light, comfy, and durable. The knotless V-loop ventilation technique used to build the base lets men style their hair in any direction.
When it comes to the strands, SuperSkin-V brown hair wig packs 100% human hair which provides men a hyper-realistic look. With a hair length of 5" and medium-light hair density, this brown hair wig for males comes in 10 different shades in addition to luscious brown at a price of US$239.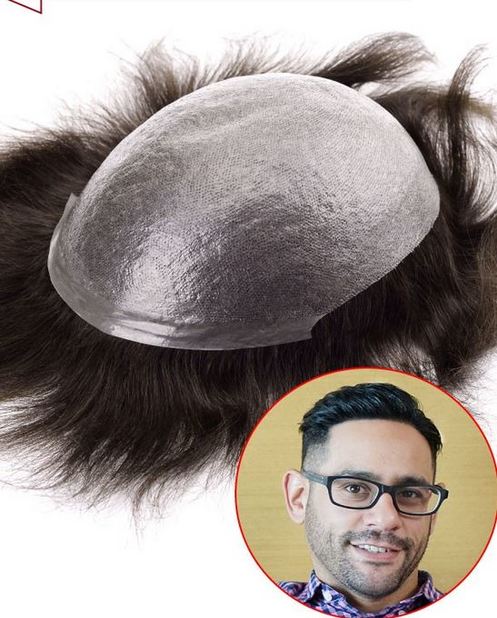 #2 Icon stock men's hair system
As another marvelous brown hair system in our growing wig collection for men, Icon stock hair wig is perfect for those men who see style as their top priority. It has an 8" x 10" superfine stitching line welded mono base which is not only thin and durable but gives the appearance of hair coming out of the scalp.
Brown human hair strands present all around the 8" x 10" base of Icon stock hair wig provides men a realistic appearance. What's more fascinating, the size of the base can be cut down as per needs prior to shipment. The ability to curl the 30mm straight wave makes this brown hair wig for gents a great pick for US$239.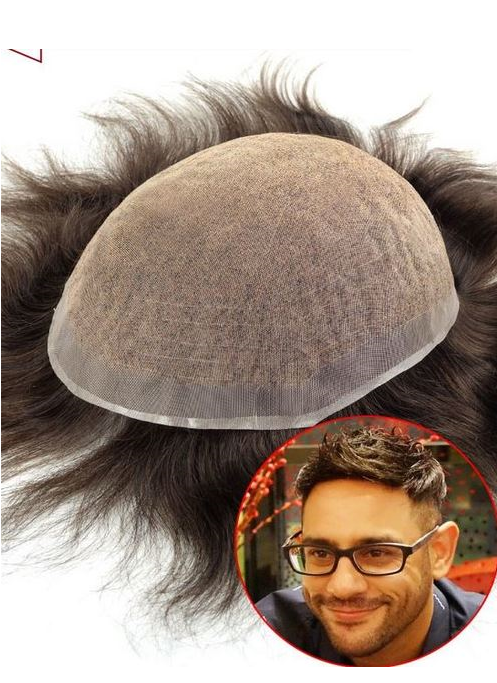 #3 Vigor lace front brown hairpiece
Vigor lace front brown hair wig is the perfect solution for men who need to overcome hair thinning. It has a base constructed using fine mono top, skin perimeter, and French lace front which make it highly durable, lightweight, and breathable. Not to mention, its flexible nature makes it easy to clean and attach.
Vigor brings premium-quality human hair which is known for its natural appearance and allows the use of styling equipment to master unique hairstyles. This brown hairpiece for men has two length options (5 and 6 inches) and 23 color options in addition to dark brown. Order F27+ stock hairpiece for just US$239!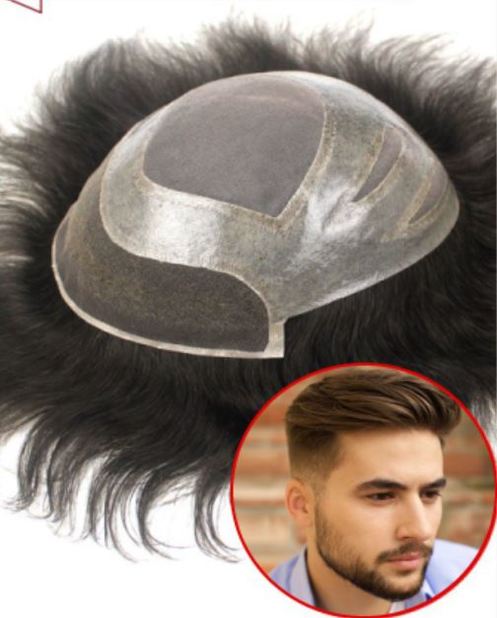 #4 Genesis: F27 monofilament wig
Men who are losing hair beginning from the crown area of their scalp should definitely try our stock Genesis mono hairpiece. With a fine mono base, it stands out for its breathability and durability. The poly perimeter adds structure to the base and helps it retain shape and contour for a long time.
Aside from being extremely easy to attach and clean, the poly coating at the back of the Genesis monofilament brown hair wig allows you to change the 8" x 10" base measurements by cutting off extra edge. This hairpiece is designed using 100% human hair.
In addition to light brown color, Genesis hair wig is available in 21 unique shades and has a price tag of US$239.
Browse our complete collection of men's toupees
Above are some of the best light and dark brown hair wigs available for men. Now, let's talk about the best brown and straight hairpieces for women in our catalog.
Brown hair wigs for women
While wigs are majorly worn by ladies to safely try new fashion trends, many also use them to recover from temporary hair loss. Whatever you need, these brown hair wigs for women will help you out:
#5 Daisy hair wig for women
Daisy dark brown hair wig has gained immense popularity among ladies since the day of its launch. It has a silk top base which is not only lightweight and breathable but also leaves the impression of hair coming out of the scalp. Its ¼" NPU perimeter with clips makes attachment a really simple task for women.
High-quality Mongolian Remy human hair of this unique hair system delivers eye-catching looks. Daisy hair wig for women has a hair length of 14 inches and medium-heavy hair density. Aside from brown, this hairpiece is also available in tons of other colors. Claim Daisy straight hair wig for US$229 only!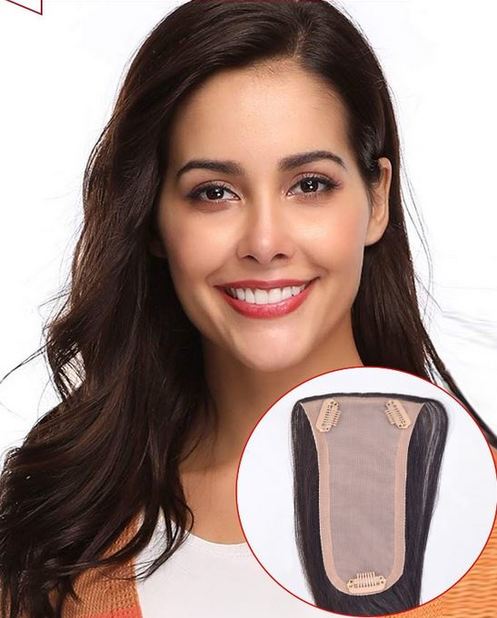 #6 Ruby light brown hair wig
As one of the recent additions to our growing wigs collection for women, Ruby light brown hair wig is designed for ladies struggling with thinning hair. It has a 6.3" x 7" base which is made using PE line along with PU front. The ladies can just pull their own hair through the netting holes, allowing them to achieve a hyper-realistic look.
When it comes to hair strands, Ruby light brown hairpiece has 10-12 inches of premium-quality Remy hair with medium density. Being heat-friendly, it allows women to straighten or curl their hair like natural strands. Aside from light brown, this hair wig is available in 2 unique shades and can be purchased for US$239 only.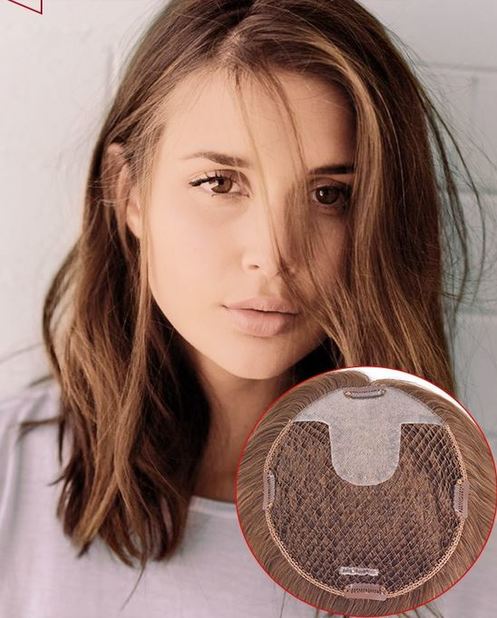 #7 MT01 brown hairpiece
Women looking for a brown shade hairpiece that is not only heat-friendly but also comfy should consider MT01. This beautiful hair wig has a fine mono with ⅛" folded lace carrying 100% Mongolian Remy hair. Thanks to the woven nature of its base, the MT01 straight hair wig is highly breathable and lightweight.
The two NPU bands of MT01 mono brown hair wig for women sustain both shape and position. This hairpiece has medium-density hair, two length options (12 and 16 inches), and is available in 2 more unique colors in addition to dazzling brown. Buy MT01 top-notch hair patch for just US$259.
Watch how Kelly felt after wearing one of our hairpieces:
#8 Dahlia caramel shade hair wig
We simply cannot leave Dahlia hair wig out from our list of best brown hairpieces for women. Its 6 x 7 inches might look very similar to our Daisy brown hair wig but there's a difference. Its ⅛" folded lace front makes attachment easy with clips while the ½" NPU provides the appearance of hair coming out of the scalp.
Dahlia caramel shade hair wig packs Mongolian Remy human hair that is shiny, soft, and realistic enough to give women a natural look. This hairpiece comes in multiple hair length options (12, 14, 16, 18, and 20 inches) and has a medium-heavy hair density. Dahlia brown hair wig is available for US$299 only.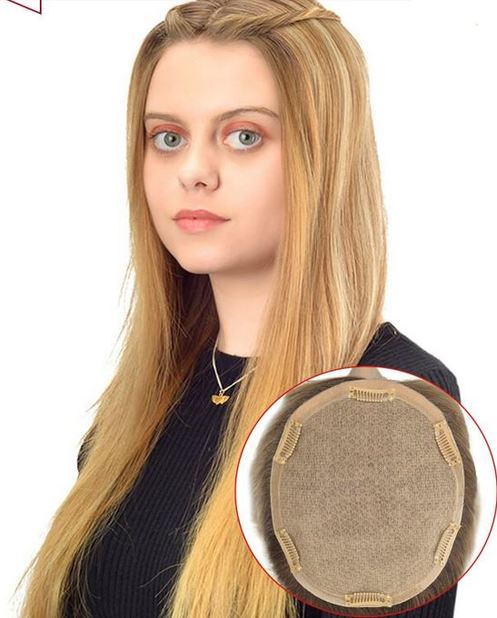 Our exclusive list of best brown hair wigs and hairpieces ends here. But these aren't the only light or dark brown toupees available in our catalog. Lordhair has a thriving hair wigs catalog that can be browsed for more unique hair replacement and styling options.
Using any of the above hairpieces will give you the freedom to style any kinds brown hair. Didn't find a hairpiece of your choice? Browse our website for more men and women hair wigs.
Got queries to ask regarding brown hair wigs or any other colors, types, or designs? Send them at support@lordhair.com and we will help you out with everything!
Losing hair from the top of your head? Read this blog about thinning crown
Just started losing your hair? Try home remedies for hair growth

  Email: support@lordhair.com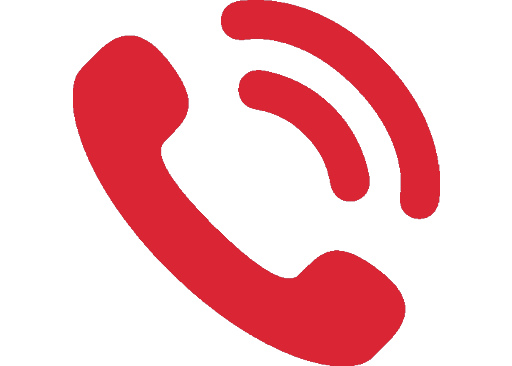 Tel: +86 532 80828255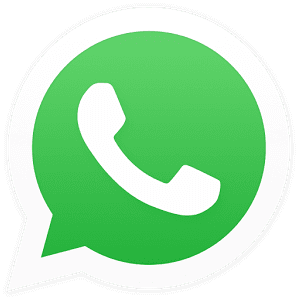 WhatsApp: +8615698163279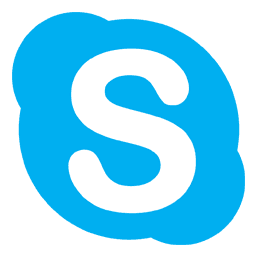 Skype: Lordhair
Find us on social media