Which Shampoo Is Good for Hair Loss?
By

Harry lordhair

2023-03-12 23:02:00
17 views
Hair loss is a common thing and it can happen to anyone at some point. According to the American Academy of Dermatology Association, losing between 50 and 100 hairs per day is typical. If you're wondering what's causing your hair to shed, thin, or fall out, remember that hormones, illnesses, medications, childbirth, stress, and even the way you style your hair can all be factors. But can shampoo be good for hair loss?
Taking care of your scalp is the best way to treat and stop your hair from falling out. Hair can get weak and thin if the follicles on the scalp are hurt, irritated, or inflamed. You should take care of your head the same way you do your face. If you don't want your hair to thin, you should gently exfoliate, avoid harsh products, and keep your scalp happy and healthy. That's where shampoo comes into play. At Lordhair, we very much care about your hair so, we have handpicked the best shampoos you can use and tips you can utilize to choose the best shampoo. Let's dive deeper!
Essential Tips for Choosing the Best Shampoo
Use shampoos that don't foam up much. These shampoos don't have sulfates and are safe for your scalp
Try to find ingredients that are as natural as possible
If you have curly, frizzy, or coarse hair, look for shampoos that can tame your locks and stop hair loss at the same time
If you have very thin hair, use a clarifying shampoo, which is usually mild
If your hair is dry, look for ingredients that both moisturize and stop hair loss.
Now, let's take a look at some of the best shampoos for hair loss.
Best Shampoos for Hair Loss
#1

Pura d'Or Anti-Thinning Biotin Shampoo

This effective mixture not only encourages the volume and hydration of dry strands but has also been shown to reduce the amount of hair loss after only eight weeks of use. It is loaded with anti-thinning nutrients like vitamins, amino acids, and oils such as black cumin seed oil. However, it contains an herbal blend that, after each wash, is responsible for nourishing, cleansing, and protecting the scalp.
#2

Andalou Natural Age-Defying Shampoo

It is the best organic formula. This shampoo is great for revitalizing and fortifying your hair, regardless of whether your strands are dull, fragile, or thinning. The use of argan oil, grapeseed oil, and aloe vera that are sourced organically will nourish your scalp and give your locks a lustrous appearance.
#3

Pure Biology Premium Hair Growth Shampoo

Are you looking for a combination that comes in a straightforward bottle? You don't need to worry about a thing. This anti-thinning solution is rich in calming coconut oil, vitamin E, and green tea, and it is lightweight enough that it can be used consistently.
#4

Ogx Thick & Full + Biotin & Collagen Volumizing Shampoo

There are ways to stimulate hair growth that won't put a strain on your finances. This product is loaded with components that will improve the thickening and dryness of the hair. Because it does not include sulfates, the shampoo containing biotin and collagen will provide your hair with all of the nutrients it requires to flourish.
#5

Hairgenics Propidren Hair Growth Shampoo

If you believe that your hair loss is caused by your genes, then you may already be aware that the primary offender is a hormone known as DHT. DHT blockers are included in this formula from Pronexa. DHT blockers have been shown in clinical studies to completely halt the production of the hormone.
#6

Jason Thin-To-Thick Extra Volume Shampoo

There are times when little is more. In this particular instance, the number of chemicals contained in your shampoo should be kept to a minimum. This mild formulation will fortify your strands while also calming your scalp thanks to its combination of vitamins, proteins, and botanical extracts. Additionally, it has no sulfates that can cause your hair to dry out.
#7

Thicker Fuller Hair Strengthening Shampoo

It is the ideal vegan remedy. You may rest in confidence that this shampoo contains no animal ingredients or byproducts. Instead, the vegan product fortifies and repairs brittle strands with quinoa, biotin, and baobab oil. A healthy scalp will create the ideal conditions for thicker, fuller-looking hair, even if several reasons might cause thin and thinning hair. Consider your scalp as an extension of your face, if you refuse to take care of your face, you would be in a worse-than-ideal situation. The same is true of your scalp. Your scalp pores are clear and ready to promote thick, full, healthy-looking hair if you give them the appropriate nutrients.
Is There an Instant Solution to Hair Loss?
Now, it may be that no amount or no brand of specialist shampoo can do anything about your hair loss. But don't fear, that's where Lordhair can step in!
For more than 15 years, Lordhair has designed and distributed non-surgical hair restoration systems. We specialize in hair systems that offer a natural hairline, a realistic appearance, great durability, and competitive pricing. Non-surgical hair replacement systems have become very popular among those who are dealing with hair loss in recent years as a viable alternative to invasive and painful surgical procedures. If you want to have a full head of hair without having to undergo painful surgery, our hair systems for men are the ideal option. Whatever their situation, Lordhair cares profoundly about those who are dealing with hair loss, see some of our hair replacement systems that we have made just for you!
Learn more about why Lordhair makes perfect sense!
Here are two examples from our range of men's stock hairpieces:
Combo-VP Thin Skin with Lace Front
Our Combo-VP is a very realistic-looking skin for men's hair system with minimal restrictions, excellent durability, and freedom of styling in addition to rapid and easy attachment.
Neo French Lace Front and Top with Skin Base
For a more natural appearance, our Neo hair system from Lordhair has skin around the perimeter and lace on the crown and front. This allows for simpler tape application and clean-up.
Final Thoughts on Which Shampoo Is Best for Hair Loss
To take proper care of your scalp, you need a good shampoo to avoid further hair loss but bear in mind that you need to use the shampoo consistently for effective results. Now, of course, no shampoo can provide a miracle cure for hair loss but for your instant and pain-free solution to hair loss then look no further than Lordhair and our range of hairpieces. Our friendly team and we'll be happy to get you started on your hair recovery journey so don't hesitate to reach out to us.
Don't forget to read our recently published blogs:
Also, check out our newly added products:

Email: support@lordhair.com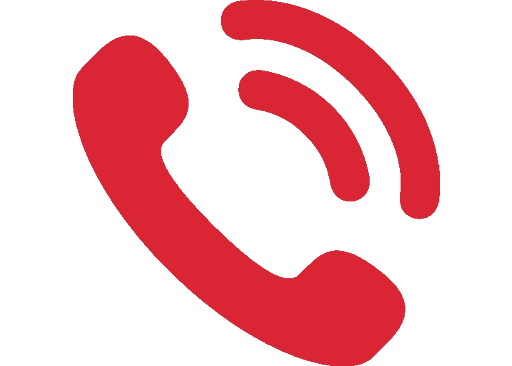 Tel: +86 532 80828255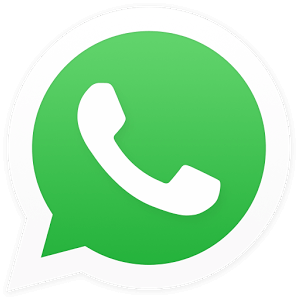 WhatsApp: +8618678615507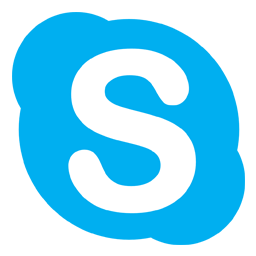 Skype: Lordhair
Find us on social media