Summer Hair Care Guide to Minimize Damage and Hair Loss
Scorching summer days are almost here and it's time to take better care of your hair. Most of us have healthy hair during most seasons but in summers, our hair can turn dull, lose their shine, and become lifeless. This happens because the sun drains out the hair from essential nutrients and makes the scalp sweaty. But don't worry, we are here to help you out!
Lordhair is here with a summer hair care guide to minimize hair damage. Whether you have long or short hair, our hair care tips and ideas will help you keep it lively, healthy, and shiny throughout the brutal summers.
Following are the best hair care tips and ideas to make your hair look great during the hot sunny days:
#1 Trim down your hair
Summers are hot and in a lot of countries humid too. Having a head full of long hair is no fun in summers, especially for women in tropical countries because the sun could make it dry and brittle. We bet you don't want to hit the beach with bad hair. Therefore, it makes sense to get a new haircut or opt for frequent trims to keep your hair in excellent conditions and reduce the risk of split ends.
Men could opt for a Caesar haircut, buzz cut, or temple fade haircut. Women, on the other hand, can go with a side-swept braid with wavy hair or a cute pixie haircut. Pick the one that works for you to beat the harsh sun!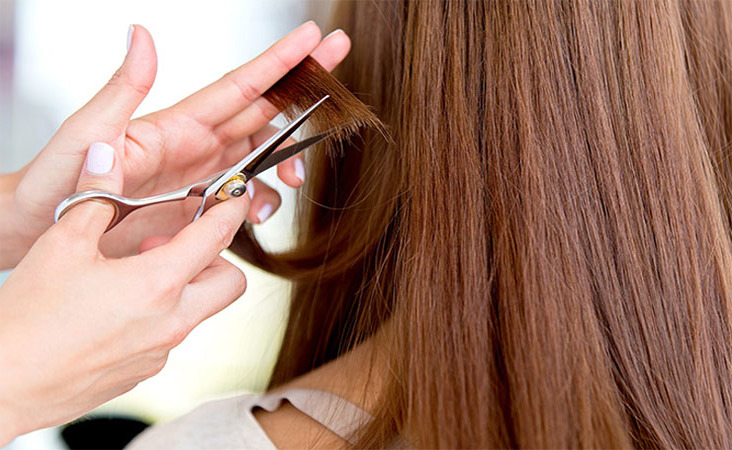 #2 Shield hair from sun
Opting for a short or medium haircut will help you check split ends but it won't wholly shield your hair from harmful UV rays. Yes, you read it right. Your skin isn't the only one that absorbs damaging rays emitted by the sun. Protecting hair from the sun should be your top priority.
Buy summer hair care products that carry the right quantity of sunscreen. These can be gel, spray, or cream formulas. Make a habit of applying them regularly throughout the summers. These products will not only protect your hair from sun damage but also stop color-enriched hair from fading. And if hair products are not your thing, just wear a hat or scarf!
While most of our hairpieces are water-resistant, these waterproof wigs have a huge demand
#3 Saturate your hair before swimming
Sun isn't the only enemy of your hair in the summer season. Water can damage your hair too! While you will thoroughly enjoy a swim in a pool, the chlorine will strip your hair of its natural protective oils. Diving in the sea damages hair strands in another way. The heavy amount of salt present in seawater draws essential oils out of your hair and skin. As a result, you are left with parched hair.
Saturate the hair either with clean water or leave-in hair conditioner. By doing so, your hair won't absorb a lot of saltwater or pool chemicals. We also recommend rinsing hair immediately after a swim.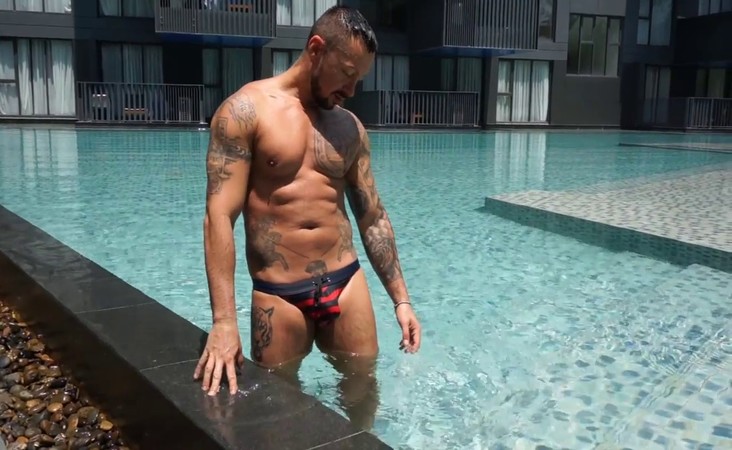 #4 Don't shampoo too often
Certainly one of the most important summer hair care tips! The urge to shampoo hair every single day tends to be stronger in the summer than in other seasons. While this may seem like a great idea, the reality is that it is not beneficial at all. Shampooing too much will strip the protective oils that your scalp produces and may leave the hair too dry.
Therefore, shampoo your hair only 2-3 times a week in the summers, and that too if you feel that your hair has gathered a lot of sweat and dirt. Also, avoid using chemical-rich shampoos and opt for ones that are mild in nature. There are tons of clarifying or anti-residue shampoos available in the market. Take a prescription from a dermatologist and start using one.
7 harmful chemicals in shampoos that cause hair loss
#5 Condition your hair
Sun during summers can dry out your mane. Just like us, the hair also gets thirsty more often in warm weather conditions. Keep your hair hydrated and bring them back to life by selecting a rinse-out conditioner. Make sure it has the right moisturizing formulas. Also, use hair oil or serum on the ends to restore withered locks.
Men and women could also use conditioning masks and live-in conditioners to attain a deeper level of scalp and hair moisture. Need more dampness? Visit a salon to get deep conditioning treatments. They will help revive the silkiness and leave the most stubborn hair looking wholesome.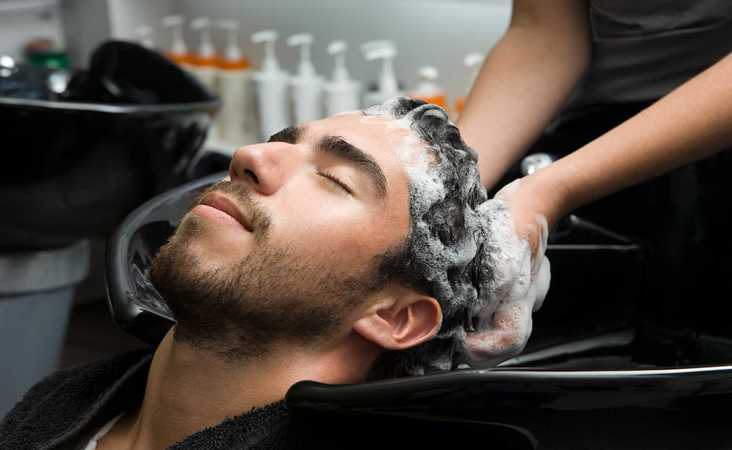 #6 Get a massage
Need another useful hair care tip for summer? Well, treat your scalp with oil massage during the hot summer season. By doing so, you will be moisturizing the hair deeply. It will also improve blood circulation to your head and neck; in case you don't know, the same promotes hair growth.
There are many oils available in the market that ventilate the scalp and deeply nourish it while removing dead layers and opening up clogged hair follicles. You can also massage your hair with avocado oil, coconut oil, or jojoba oil. These massage oils are lightweight and create a shield to protect the hair from sun damage.
#7 Limit the stylings
Men and women should keep away from excessive heat coming out of styling equipments for their hair's sake. Use heat-focused styling equipments only on special occasions. You can always wash your hair half an hour sooner and allow it to dry naturally during summer. Believe us and ditch styling things like curl road, hairdryer, or straightener during hot and humid summers.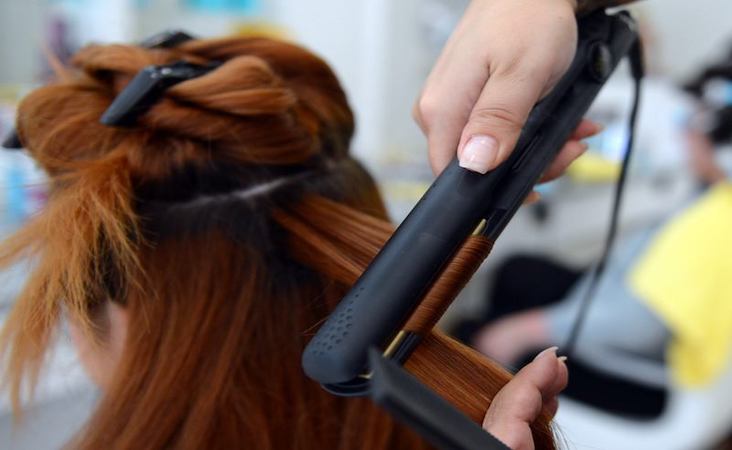 #8 Use hair wigs
Even if you take all the hair protection measures out there, the sun will still find its way if you are out often. That's why a lot of women wear hair wigs during summers for added coverage. Modern wigs come with a comfortable and lightweight cap that will keep your head cool during the hot climate.
Breathable in nature, modern hair wigs also keep perspiration away from the head. If bought from a popular hair wig supplier like Lordhair, you will get unending styling options as well!
With a hair wig on the head, men experiencing hair loss and thinning can indulge in summer activities like swimming without becoming self-conscious. Browse our collection of hair wigs for men and watch Mark wearing his favorite hair wig at the waterpark!
#9 Use a wide-toothed comb
Men and women who often take a dip into the water during summer and then brush their hair with a regular comb should switch to a wide-toothed comb. Due to wider spaces between the teeth and larger diameter, it will be easier to detangle the hair without breakage.
Also, a wide-toothed comb caused less frictions than a normal fine-toothed comb. In other words, it will be gentler on the wet hair and glide through easily, without breaking off the ends.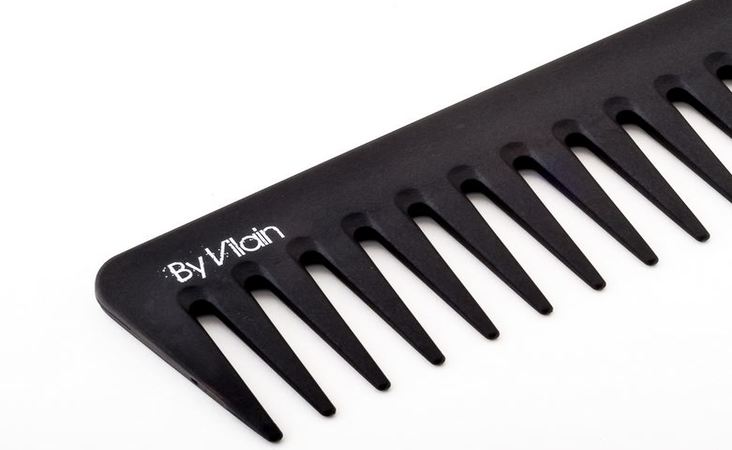 Above are the 9 useful summer hair care tips for men and women. By following these hair care measures, you can minimize hair damage and hair loss. Now that you know how to beat the heat and keep your hair looking amazing, go out and enjoy the summer!
Got any queries to ask? Send them to support@lordhair.com and have them answered by our hair experts.
Check out these partial hairpieces for receding hairline for the quickest recovery!

  Email: support@lordhair.com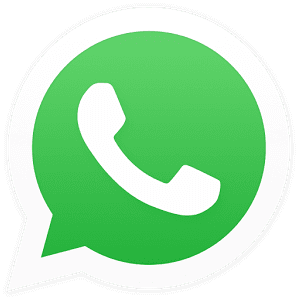 WhatsApp: +16263623127
Find us on social media