Stop Male Hair Thinning: 10 Methods Worth Trying
By:

Victor Lordhair

2022-07-15 22:44:00
Are you looking for ways to stop hair thinning and baldness? If yes, you're not alone! According to recent findings, more than 80% of men experience significant thinning and hair loss during their lifetime. For many, hair thinning begins before they hit the twenties, thanks to hormonal changes, autoimmune diseases, thyroid disorders, stress, and other conditions that affect hair.

But the important question here is, "how exactly to stop hair thinning?" In this blog, Lordhair - a global hair system supplier - will list 10 methods that are helping men stop male hair thinning in 2022.

Since some of you might be in a hurry to learn about how to stop male hair thinning, here's an FAQ version of the blog.

What are the best solutions for stopping hair thinning in males?

Here are the best solutions to stop hair thinning in men:
Scalp massage
Minoxidil
Low-level laser therapy
Hair system
Scalp micropigmentation
Finasteride
Balanced diet
Onion juice
Green tea
Rosemary oil

What is the safest non-surgical solution to stop aggressive thinning and hair loss in men?

Hair systems are considered to be the safest non-surgical solution to overcome hair fall and thinning.

Which foods are best for hair health?

We highly suggest including these foods in your diet to stop male hair thinning at the initial stage:
Eggs
Berries
Spinach
Fatty fish
Sweet potatoes
Seeds
Oysters
Meat
Soybeans
Greek yogurt

Now that we are done with the TL;DR version, let's learn how to stop male hair thinning and damage in detail.

Are you ready for our list of best solutions to stop hair thinning and baldness in men? Let's go!

How to Stop Hair Thinning in Men?

Men who want to cover up bald patches and receding hairlines should consider the following solutions:

#1 Scalp Massage

We all know how soothing a head massage is after a stressful day at the office. For those who don't know, it helps us eliminate stress, migraine, and headache in minutes. But do you know that apart from all these benefits, scalp massage can also help men and women deal with hair thinning, weak strands, and hair growth?

According to dermatologists, scalp massage stretches cells of hair follicles and stimulates follicles to produce thicker hair. It is also widely accepted that massaging the scalp every day may help in dilating blood vessels present beneath the skin. Here's how to do it:

Before starting scalp massage to stop male hair thinning, comfortably sit in a relaxing position. Done? Dip fingers in the carrier oil and move the tip of fingers gently from the hairline towards the back of the scalp in a circular motion. Also, massage the sides of the scalp in the same motion. Massaging your scalp regularly for 5-8 minutes once a week could work wonders for men with thinning hair.

Note: This hair recovery tip can't undo major hair damage. It's more suitable for hair loss that has just started.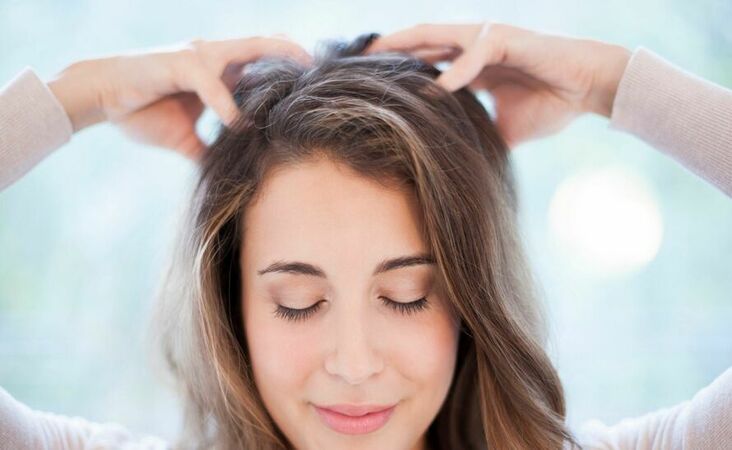 #2 Minoxidil

Over-the-counter (OTC) medications like Minoxidil have been helping men deal with thinning and hair loss for many years now. Available as liquid or foam, it works by shortening the telogen phase (resting phase) of the hair growth cycle and shifting strands into the anagen phase (active phase).

Also called Rogaine, minoxidil comes in strengths of 2% and 5%. Men can apply it to the scalp twice a day to rev up their hair growth and stop male hair thinning. Minoxidil can take up to 4 to 6 months to show results. However, make sure to get a prescription from a dermatologist as this OTC medication has its share of side effects.

Some known side effects of Minoxidil are:
Acne at the site of application
Inflammation
Soreness at the root of the hair
Skin irritation
Excessive hair growth on the face and other areas of the body

#3 Low-Level Laser Therapy

As the name itself suggests, low-level laser therapy is a low-dose laser treatment that stimulates blood circulation in the scalp and encourages dead hair follicles to start growing strands again. Also referred to as red light therapy and cold laser therapy, this treatment works by gleaming photons into scalp tissues. They get absorbed by weak cells to stop hair thinning in men and promote hair growth.

Although this treatment for hair thinning is noninvasive and painless, it may or may not work for men in advanced stages of hair fall. Also, low-level laser therapy can cost thousands of dollars and requires several sessions (over the span of weeks and even months) to show results even in men in the early stages of hair thinning.

#4 Hair Systems

Unlike minoxidil and other medications, hair systems have no side effects. Also called modern-day wigs, hairpieces, and toupees, they are non-surgical solutions that are designed using real human hair hand-woven onto a base made of premium skin-friendly materials. Attached using clips, tape, or glue, they help males put a full stop to hair thinning almost instantly.

Hair replacement systems blend easily with real hair and provide a hyper-realistic look, movement, and feel. Also, they are affordable as well as practical recovery solutions for men with extreme thinning.

Check out how awesome Tim looks after getting a hair system:

#5 Scalp Micropigmentation

We bet most of our young readers have heard about this solution. For those who haven't, scalp micropigmentation (SMP) is a cosmetic treatment for giving the illusion of a fuller head of hair. Also called a hair tattoo, it involves the use of thin, small needles that penetrate the skin for depositing tiny dots of pigment on the scalp.

These tiny pigment dots can easily fill bald gaps all over the scalp and make hair look thicker and fuller. It may sound painful to undergo SMP treatment but the truth is that it doesn't. Put simply, no incisions or removal of follicles from a donor site is needed in scalp micropigmentation.

SMP is a good option for young men with significant hair loss.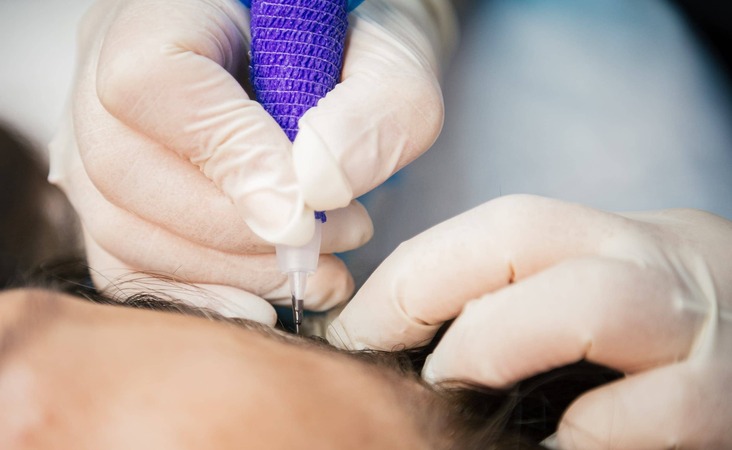 #6 Finasteride

Another Food and Drug Administration-approved medication that can be used to stop hair thinning in men. Finasteride works by blocking the action of an enzyme called 5-alpha-reductase. This enzyme converts testosterone into another hormone that triggers prostate growth and hair fall in males.

Finasteride promotes scalp hair growth and has proven to prevent further hair thinning in a significant proportion of men. According to the FDA, it will take at least 3 months of daily use to see good hair results from this medication.

However, we highly recommend taking a prescription from a dermatologist because just like any other medication, Finasteride has side effects too.

#7 Balanced Diet

They say a good diet is an essential key to all successful healing. Studies suggest that a lack of the right nutrients like vitamins B12 and D, biotin, riboflavin, iron, zinc, and protein in the diet can trigger hair thinning in some men. Eating a balanced diet that is rich in these vitamins and minerals can stop male hair thinning and encourage healthy hair growth in young men.

The aforementioned nutrients and minerals are found in these foods:
Eggs
Berries
Spinach
Fatty fish
Sweet potatoes
Seeds
Oysters
Meat
Soybeans
Greek yogurt

12 foods to prevent hair loss and damage in 2022

#8 Onion Juice

Let's be honest. Not every young man is fine with the idea of using medications and undergoing surgical treatments to stop male hair thinning. To them, we recommend using onion juice. Rich in sulfur and quercetin, it can increase blood circulation and bring oxygen and nutrients to the scalp, which in turn, minimizes hair thinning and breakage and restore hair growth level.

To use this solution for stopping hair fall, saturate the cotton pad with the onion juice. Gently dab it on the scalp, especially around the areas with damage. Massage your scalp using your fingertips and leave the solution on your head for 15 minutes. Afterward, wash it using a mild shampoo.

Applying onion juice twice a week can help men stop hair thinning and grow thick and healthy strands within a few months. However, this simple hair recovery idea doesn't work for everyone, especially not if you have male pattern baldness or genetic hair loss.

#9 Green Tea

Green tea is popular for weight loss and reduces the risk of several diseases including diabetes, heart disease, and cancer. But do you know this home remedy can also help in stopping hair thinning? Hair experts say that applying topical green tea extract to the scalp can lead to a significant increase in hair growth activity.

All credit goes to epigallocatechin gallate (EGCG) present in green tea! It inhibits the activity of hormones that induce hair thinning and boost hair regrowth by stimulating hair follicles. Lordhair suggests brewing a few green bags in about ½ a liter of water for 15 minutes. After cooling it down, pour the solution on the scalp and massage it for about 10 minutes.

Apply green tea twice a week to stop male hair thinning at its initial stage only.

16 natural hair growth remedies to get glorious hair!

#10 Rosemary Oil

Our list of best solutions to stop hair thinning in males will be considered incomplete without talking about Rosemary oil. Although this plant is normally used for treating skin irritation, it can be used for treating thinning and hair loss in men as well. Rosemary oil contains carnosic acid that can strengthen and promote circulation for thirsty hair follicles.

It can improve the supply of red blood cells in those hair follicles and enhance overall hair condition. Mix a few drops of Rosemary oil with a carrier oil and gently massage it into the hair. After some time, rinse the scalp with lukewarm water. Use this solution every week to see positive results in a few months.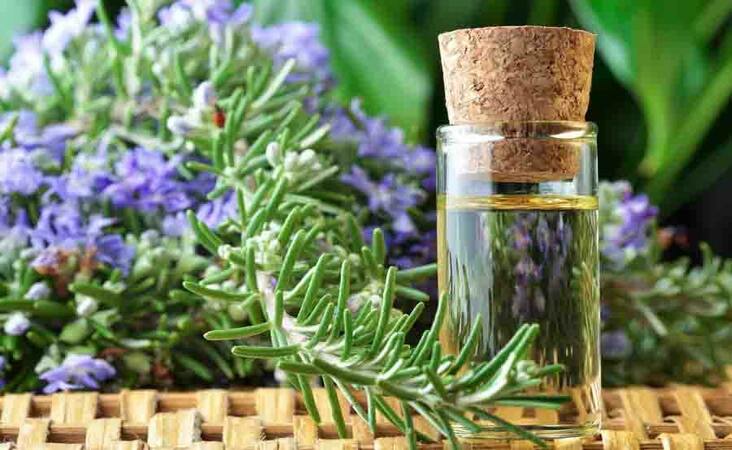 Stop Hair Thinning with Lordhair

Above are some of the best solutions to stop hair thinning in men. By using these methods, men won't only be able to stop hair loss but also make their strands strong, thick, and shiny. But again, keep in mind that some of these treatments will take time to show positive results. And there might be cases where they didn't work at all. We highly recommend using modern hair systems if nothing works well for your hair loss condition.

Lordhair designs and supplies some of the world's best range of wigs and custom hair systems for thinning hair for men and women. Our hair recovery products are shipped to more than 100 countries and come with a 30-day money-back warranty!

Got any questions for us? Send them to support@lordhair.com and have them answered by our hair experts.

Also read:
Types of wigs caps to consider for your next purchase
Hairpieces for alopecia to get rid of baldness
Hair celebrity toupees that even Hollywood A-listers trust
Waterproof wigs for the perfect look

  Email: support@lordhair.com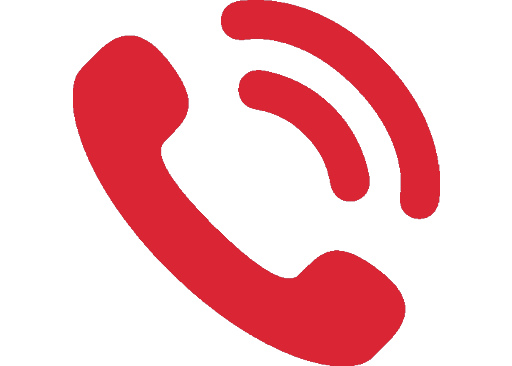 Tel: +86 532 80828255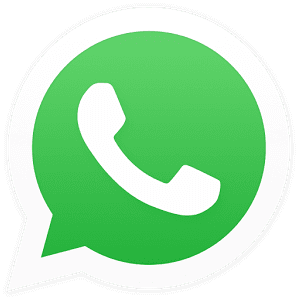 WhatsApp: +8615698163279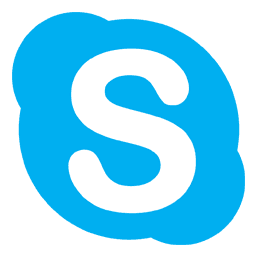 Skype: Lordhair
Find us on social media