How to Put on a Wig with Clips - Lace Front & Others!
What's the key thing that people worry while purchasing a new glueless wig or hair system? It's the comfort & ease of putting it on. There are different types of hair systems available online and each comes with separate ways of application. And it has been proven that glueless wigs with clips (lace front or any other) are easier to put on and take off.
In this blog, we will go through various ways to attach a hair system using clips to help you put on a glueless and lace front wig easily. But before continuing, we'll differentiate between the both wig types to help you understand better.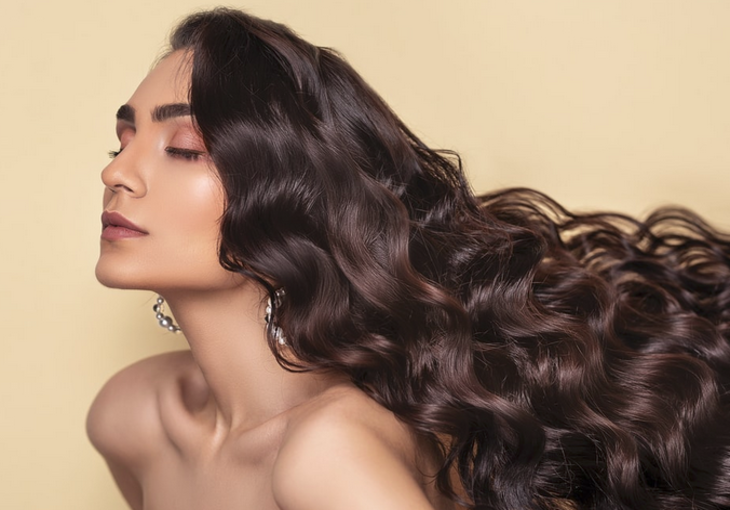 Lace Front Hair System & Glueless Wig - Difference
Lace front hair system
There are different types of hair systems available for both men and women. These modern day wigs come in different shapes, sizes and materials. The most popular hair systems that use clips are lace front wigs and glueless wigs. They come with a fixated lace front to hold the hair system firmly in place and to create a natural front hairline. There is an excess of lace at the front as this enables the user to customize the hairline to suit their needs. Together, this creates a natural looking hairline and allows you to have a realistic look.
Glueless wig
A glueless wig can be made entirely of lace. Lace is a unique material as it is breathable and holds the wig on the head with comfort. This wig is a full cap that has lacing on the full circumference. The clips on a glueless wig are attached to the sides near the temple. The lace cap will stretch at the crown. However, there are adjustable straps at the back. The natural appearance from a glueless wig comes from the increased hair density along the hairline and the crown in comparison to the lace front.
This creates a natural and authentic look for the customer. Due to the snug fit of the hair system, various hairstyles can be created such as the top knot, bun or ponytail. Having a full cap and using French lace all around makes the hair system durable.
Having discussed the difference between the two, let's talk about how to put on a wig with clips. Here's the perfect way!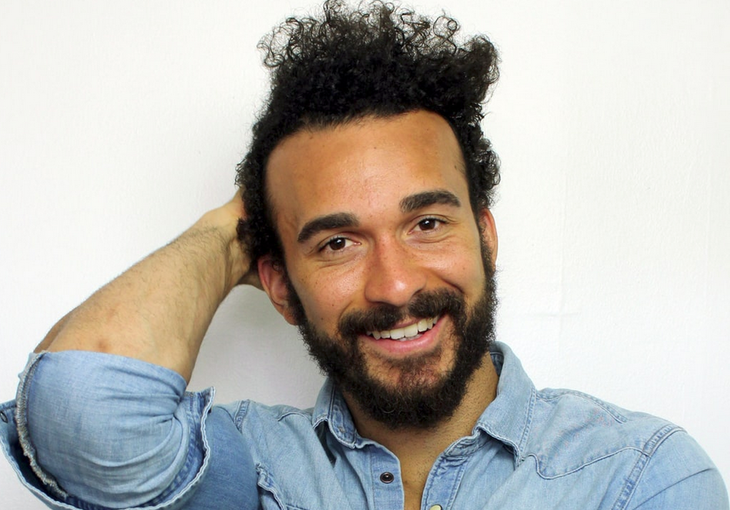 Attaching wigs with clips – DIY Guide
Using clips is very useful as there is no need to buy any extra accessories such as tape or glue when purchasing the hair system. The first step to applying any hair system is to ensure that the wig & scalp are clean. This can be done by rubbing alcohol with cotton balls. Also ensure that your hair is as flat and smooth as possible depending on your hair length, type and texture.
When attaching the hair system, you will probably find it easier to start from front to back. Here are the steps!
Carefully place the hair system onto your head.
Use the four-finger method as a reference point to where your front hair line should be.
Next, carefully begin to place the hair system onto your head and smooth it out onto the scalp.
Place the clips into the side and back of your head where they can be inserted into the hair.
Make sure the teeth of the clips are facing towards you and are securely attached onto the hair, so the hair system doesn't move.
Check out the video to see why Andrew decided to purchase from Lordhair and how the system met his needs:
Discover high quality hair replacement systems for men and women!
Please remember that the amount of hair you have on the sides and back of your head will affect the size of the clips you need on the hair system. Once you have lined up the clips, press down onto them to attach the clips to your hair.
Hair systems with clips are easy to remove and attach. For those who reside in warm climate can easily remove the wig to cool off when they need to. These are also beneficial for those who are trying to regrow hair as the clips won't rip out hair like tape or glue.
However, wig clips stretch out over time and need to be replaced quite often depending on the wig. But on the brighter side, the clips alleviate pressure from your head compared to other methods and can help if you get headaches with a normal wig.
We have answer the question, 'how to put on a glueless lace front wig'! Now, let's learn about retaining its quality.
Wigs with clips maintenance
The most important thing to remember when you own a wig is to learn how to take care of it. Over the course of time, you will attach and remove it several times. Therefore, it is important that you do not unknowingly damage your hair system. It is recommended to:
Wash the hair system once or twice a month depending on the wearing frequency. When washing the hair system it is suggested that a slightly acidic shampoo is applied. Using hair conditioner and washing in mild water will leave the hair feeling soft on your wig with clips.
Avoid rubbing your clipped wig too hard as this will increase the chance of hair shedding from the wig. It is important that the hair is not combed or brushed whilst wet. Instead, style the wig when it is dry. This helps keep a full head of hair for a longer period of time.
Make your old wig like new again with easy maintenance tips!
It is important to note that it is very normal for any hair wig to have some level of shedding regardless of how you maintain it. When storing your wig, leave it on a wig stand or mannequin head in a cool, dry location away from any heat and dust.
Taken together, maintaining your hair system and storing it correctly will ensure the clipped wig retains its shape, style and lasts for a longer period of time, saving your money and time! It will also keep your clipped wig intact and this will help in putting it on instantly.
Want to know more about maintaining a hair system with clips? Our wig experts will guide you with the perfect way to put on a human hair wig with clips. Email us at support@lordhair.com

  Email: support@lordhair.com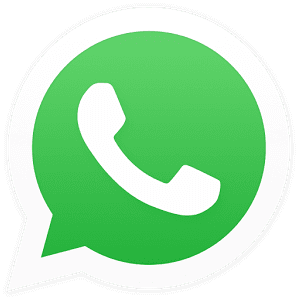 WhatsApp: +16263623127
Find us on social media