Hair Systems vs. Toupees vs. Wigs vs. Hair Transplants – Ultimate Showdown!
By

Lordhair lordhair

2018-09-28 07:59:00
61 views
Hair Systems vs. Toupees
vs. Wigs vs. Hair Transplant
Ultimate Showdown!
Detailed comparisons between wigs and toupees are available online. Also available are 'hair systems vs. hair transplants' blogs. However, there are very few blogs that cover all the surgical and non-surgical hair replacement options out there. That's why we thought of coming up with this ultimate showdown blog named Hair Systems vs. Toupees vs. Wigs vs. Hair Transplants to end the discussion once and for all.
Since the terms toupees, wigs, and hair systems are often used interchangeably, it's often a little difficult for first-time buyers to distinguish between them. So, over the course of this blog, we're going to address each one of them so that the difference is crystal clear to you.
Hair Systems
Hair systems are sometimes known as super wigs and are designed using natural hair, an invisible base, and modern techniques. This non-surgical hair replacement solution gives the buyer the option to fully customize the hair system in terms of base material and hair color, style, density, texture and length.
Hair replacement systems are attached by tape, glue or clips. Unlike a hair transplant, a hair system is totally painless. This hair loss recovery option is now gaining popularity due to its versatility and affordability.
Check out our men's stock hair systems here!
Some advantages of hair replacement systems are:
1. Instant results with zero waiting time
2. No painful surgery
3. Low prices
4. Good for both temporary and permanent hair loss
5. Suitable for people with no donor hair
Some disadvantages of hair replacement systems include:
1. Requires timely maintenance
2. Need to potentially replace a hair system regularly
There are two types of hair systems: stock hair systems and custom-made hair systems. Stock hair systems are mass-produced and take into consideration the most common hair system wearer requirements. Custom hair systems are made according to an individual's specifications. The price of custom-made hair systems is usually higher than that of stock hair systems but they still turn out to be at least 20 times cheaper than surgical treatment.
Hair Transplants
A hair transplant is a surgical technique in which hair follicles from a 'fertile' area are moved to the balding area. It's a popular treatment for male baldness but the technique is also used for transplanting hair for eyelashes and eyebrows. Hair transplants are also used to fill in scars caused by accidents or surgery.
Large bald areas are usually harder to completely cover though. This is the reason hair transplant is not a popular option for men of an older age.
Some advantages of a hair transplant are:
1. Positive aesthetic change
2. Improved self-esteem
3. Natural hair look
4. Natural hair growth
Some disadvantages of hair transplant include:
1. Expensive in nature
2. Risk of scarring
3. Risk of infection
4. Chance of further hair loss after transplant
5. Time-consuming procedure with multiple sittings required
6. No instant results - visible change requires a waiting period of around six months after the transplant
Looking at the advantages and disadvantages, we can clearly say that hair transplants lose the 'hair systems vs. hair transplants' fight.
Struggling with hair loss and want some hair care tips? Check out this post!
Wig/Wiglets
Wigs are the oldest kind of non-surgical hair loss recovery solutions. Wigs are basically headpieces made up of natural or synthetic hair. They cover the entire scalp and not just the crown or a part of the scalp. Wigs are worn to hide baldness or to cover all the existing natural hair and are supposed to be removed on a daily basis.
Celebrities like Lady Gaga, Rihanna, Katy Perry and Britney Spears have made wigs popular fashion accessories in recent years. The growing popularity of cosplay is also fueling the demand for wigs. However, the usage of wigs to hide hair loss is on a steady decline since hair systems are a much better solution.
Some advantages of wigs are as follows:
1. Inexpensive
2. No customization required
3. Best for making a style statement
4. Available on demand
Some disadvantages of wigs are:
1. Unrealistic and unnatural look
2. Need to be washed carefully
3. Not versatile in nature
Toupees
A toupee is a hairpiece or partial wig of natural or synthetic hair worn to cover partial baldness. From the definition, we can make out that toupees fall somewhere between a hairpiece and a wig. They come in both natural and synthetic hair. Synthetic hair is composed of single-type monofilament fibers or a combination of two or three polyfilaments, fibers, acrylic or polyester.
They do not last as long as human hairpieces because they are easily damaged by friction and heat.
The price of a human hair toupee is much higher than a synthetic hair toupee, for the latter gives a much less natural look. Toupees are typically associated with male wearers. Some women also use extensions to lengthen their existing hair, or cover a partially exposed scalp. Usually, men use toupees more than women in order to cover their baldness.
Check out our men's hair toupees here!
The advantages and disadvantages are the same as wigs.
We can call the hair toupees vs. wigs showdown a draw!
Hair Systems vs. Toupees vs. Wigs vs. Transplants: Table presentation
While we have addressed both surgical and non-surgical hair replacement systems independently, there is a huge possibility that you are still not sure. To make sure that the comparison is fair and square, we have created the following table so you can easily compare hair systems, toupees, wigs and transplants for yourself.
Since we are talking about popular hair recovery options, we think it makes perfect sense to list other popular product types that are used by both men and women for fashion as well as hair loss recovery. Here are three bonus no-nsurgical hair replacement options!
Stock hairpieces for men
Not all men want to customize their hairpieces. Some prefer to stick with the basic design and style. Lordhair's stock hairpieces are the perfect choice for such males. Expect good quality and natural-looking hair in our stock hairpieces as well!
Just like custom units, the base of our stock hair systems is designed using top-notch material which makes them highly durable, breathable, lightweight, and long-lasting. Stock hairpieces for men can easily last for 2-4 months if correctly maintained. Browse our collection of stock hairpieces for men for fast hair recovery.
Stock wigs for women
Lordhair's stock wigs have also gained immense popularity among women over the past few years. Whether you are a fashion-conscious woman interested in experimenting with hair or someone mature with signs of aggressive hair loss, our wide range of natural-looking stock wigs can cater to the needs of women from every walk of life.
Be it sassy short or medium hair wigs, Lordhair can deliver them all in less than a week! Our stock hairpieces have 100% natural hair strands that provide women with an all-natural look. We design the wig base using high-end material that gives the appearance of hair coming out of the scalp. Check out our collection of stock wigs for women.
Partial wigs
Partial wigs are perfect for men and women facing extreme hair loss at a limited region of the scalp. These hairpieces are basically smaller than regular hair systems. Once adjusted on the scalp, partial wigs can easily blend with natural hair, giving the appearance of a full head of hair.
Just like stock hair systems, Lordhair's partial units also have a base constructed using A1 material, which is highly durable, comfortable, and breathable in nature. Check out our collection of partial wigs for women to discover unique hair replacement products.

Concluding Note on Hair Systems
Hair system is synonymous with the term hairpiece, which was more relevant and widely used in the past. Other terms like toupees, wigs, wiglets, and hair extensions continue to be used interchangeably even though they –as we have just proved - do not mean exactly mean the same.
Still have queries about the difference between the popular hair replacement options? Share your queries in the comments section and we will answer them right here!
Struggling with hair loss and planning to buy your first hair system? Check out our collection of men's hair system and women's hair replacement systems.

Email: support@lordhair.com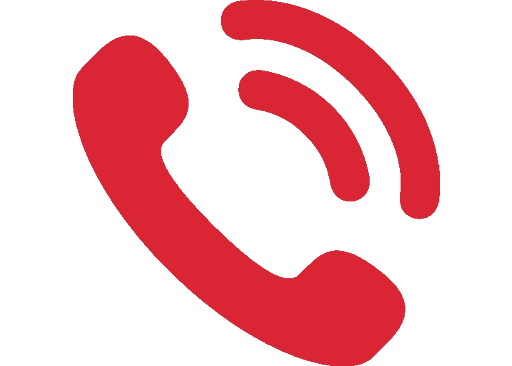 Tel: +86 532 80828255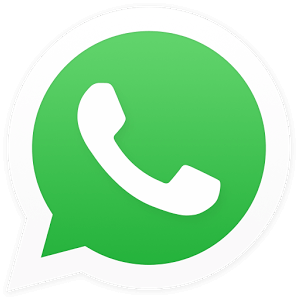 WhatsApp: +8618678615507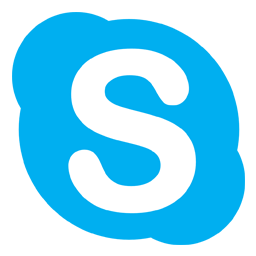 Skype: Lordhair
Find us on social media