10 Professional Hair Systems for Office – Men's Workplace Wigs!
By

Ray Lordhair

2019-02-26 08:54:56
130 views
When we start losing hair, it's nothing less than a nightmare. And the worst thing for men is that hair fall starts in 20s only. This is why there is great demand of professional hair systems amongst men who go to office and work jobs that require them to meet new people frequently.
Lordhair understands plight of men who go through such hair problems and that's why it has come up with the best range of professional hair wigs for office going men. Our hair systems for workplace are durable, comfortable to wear, and easier to maintain. Let's have a closer look at our top 10 professional hair systems for men who are into jobs like sales, marketing, public speaking, and consultation:
S22 Stock: Ultra Thin Skin V-looped Men's Hairpieces
Designed with 100% genuine human hair, this hair wig for workplace looks super realistic. It has a V-shaped loop ventilation hood so that you can style your hair freely without any trouble! This professional hair system for office is comfortable, lightweight, and is available in multiple color options. This professional hair system for men is perfect for one-time wear and brings a lifespan of 30 days! Check out S22 stock hair system
S7 Stock: Full French Lace Hairpieces for Men
This human hair wig for workplace is designed with the best quality of human hair. The stock hair piece is breathable and easy to manage for first-time users. With full French lace, S7 stock hairpieces promise medium light density and deliver a realistic look for men. If you want a breathable hair system that brings best comfort, this professional hair wig is best suited for you! Check out S7 hairpiece which can be bought along with a hair-cut service.
S1 Stock: Super Thin Skin Men's Hair System
This professional hair system is made of transparent thin skin base that will give a natural hair look. The professional stock hair system is undetectable, lightweight and very comfortable to wear. With the V-loop hair wig structure and 8"x10" base size, it gives a realistic hairline and appearance that look beautiful on office going men. Have a look at S1 Super Thin Skin Hairpiece from the leading hair system brand in the world!
Q6 Stock: French Lace with Thin Skin Hairpieces for Thinning Hair
This hair wig is a great choice for men to wear at the office because it brings graduated, bleach knot hairline (single) with French lace front. Perfect for men located in warm regions, it has the advantage of a soft feather light hair system that gives a natural hair look. Style it any way you prefer; wear it for fashion or style to attend a meeting of your office. Q6 is truly remarkable among all hair replacement systems. Learn more about Q6 hair system
F27+: Mono with Thin Skin & Lace Front Hairpieces
This professional hair system has a neat mono top and French lace front that promises an undetectable hairline. F27+ carries top quality Indian human hair quality (grey hair used in the wig are synthetic) for natural look. This professional hair system wig is designed for office men and it is easy to clean and attach to the head. It is lightweight, breathable and has an invisible hairline which gives freedom of free styling. Browse F27+ hair wig
S1-V: Super Thin Skin V-looped Stock Hair System
This mono stock hair wig system from Lordhair has been designed with The S1-V mens hair piece is made with the knotless V-loop ventilation technique which brings freedom of styling in any way to office employees. Its undetectable, lightweight, and soft nature makes it a hit amongst working professionals. S1-V hairpiece gives a realistic look and is also more durable than S22 hair wig (the first one in our list). Learn about V looped stock mens hairpiece
S8 Stock: French Lace & Lace Front Men's Hairpieces
This premium designed professional hair wig system has double layer front (French lace) and hand-sewn stitching that makes this wig more durable and long lasting. The breathable professional hair piece is perfect for men who live in warm climatic regions and still want an undetectable look. The lightweight and easy-to-maintain hair piece for men is best for office wear. Learn more
ICON Stock: Mono Single Strand & Knotted Stock Hairpieces
Designed by Lordhair, this hair system with fine welded mono base is quite strong and has an undetectable hairline made with single strand single knot hair. This professional hair system for men is so strong that it is difficult to tear the base even while removing the tape. In short, 100% durability for office men who want to wear a hair wig with confidence. It has stitching lines that enhance its durability. Read more about ICON mens hairpiece
LM1: Fine Mono PU Perimeter Lace Front Hairpiece
This professional hairpiece is most durable and has a natural front hairline. It is lightweight, easy to maintain, and can be customized completely as per your unique requirements. It provides the best natural hairline with lace front so you can brush your hair back without any problem. Choose bleached knots to get hyper realistic office look. Learn about lace front hair system.
JQ680: Silk Top with Poly Perimeter Hair Replacement System
Want a hair replacement system that gives the feel that hair is growing from your hair itself? This is the perfect product! The hair strands are passed through a very thin layer of silk mono individually after they are ventilated into a layer of lace. The best features of this professional hair system is that it comes with a transparent poly perimeter that is undetectable, very comfortable to wear, and easy to attach from the head. Read about this hair replacement product.
Our amazing list of hair replacement systems for office going men ends here! In case none of the product seems to fulfill your unique requirements, email us at support@lordhair.com and we will custom design your hair system, just the way you want!
Buy professional hair systems for office
Lordhair designs top quality of human hair wigs and custom hair replacement systems that are made up of 100% human hair and shipped across the globe. In last decade, we have designed and shipped tens of thousands of hair systems to men at unbelievably affordable price. Check out Lordhair on Youtube for amazing wigs tutorials, wig application guides, and amazing hair care content.
Want to make a bulk purchase? Lordhair welcomes opportunities to wig distributors, hair salons and hair suppliers from all over the world. Being the top hair systems brand in the world, we promise you the best prices for high quality wigs!
Follow Lordhair on Instagram for hair wisdom, inspirational content, and much more.

Email: support@lordhair.com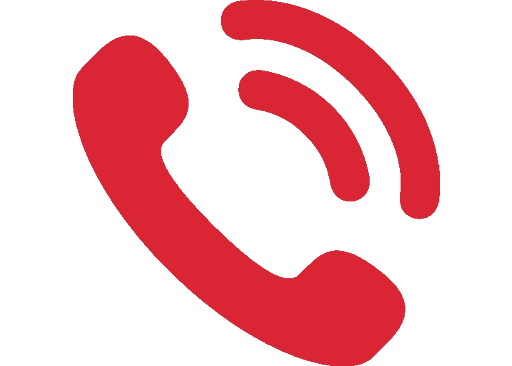 Tel: +86 532 80828255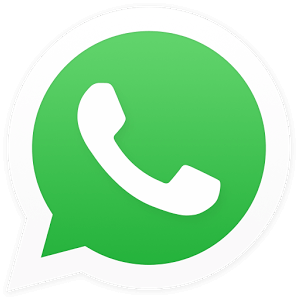 WhatsApp: +8618678615507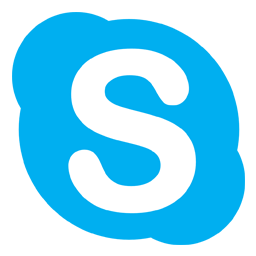 Skype: Lordhair
Find us on social media