Men Hair Grooming Tips - Detailed Guide for Alpha Males
By

Lordhair lordhair

2019-05-07 01:37:58
2282 views
Hair is important part of a man's personality and that's why all of us can use some hair grooming tips. A hair care routine is necessary for men to have shiny and healthy hair that add to their charm and personality.
Even if you don't care about shiny hair, we are sure you don't want your hair to start falling. This is why Lordhair is here with best hair grooming tips and ideas for men.
Our hair care wisdom has been borrowed from the best hair experts in the industry. So, start paying attention! Let's have a look at hair grooming tips and hair care ideas for gentlemen:
Choose the right hairstyle
No grooming tip for men will work with a lame hairstyle that doesn't go with your personality. That's why it is important to pick the correct hairstyle. To decide the best hairstyle for yourself, you need to take few things under consideration, and we are going to help you out!
If you are working in a corporate environment, you can't have an edgy or over-the-top look. In the same way, you can't select a hairstyle that is completely different from your personality. Best way to select a hairstyle is to consult a professional hairstylist. A stylist will recommend a hair style that suits your face shape.
Pick quality hair products
When it comes to selecting hair products, men don't really give much thought. This shouldn't be so. Choose hair products that are right for your hair type and add to their health. Some of the most common products used by men for grooming hair are wax, paste, gel, hair cream, and clay. Let learn a little about how to correctly use these hair products.
If you want messy and more casual look, then, pastes and clay would work great for you. Gels are good to go for slick hairstyles. Make sure to apply paste, clay, and wax into dry hair. Creams and gel can go with towel wet hair. You can hand-comb your hair to get a more casual and natural look while getting ready for that party. But whatever you put on your hair, make sure it's organic and good for your hair.
Don't over-shampoo
Natural oils that are generated by human body are really crucial for healthy hair and skin. Lack of essential body oils can make the hair rough and dry. Shampooing is important for cleaning your hair but at the same time, doing it too frequently will drain away the natural oils from your scalp, leaving it dry, rough, and can even become a major cause of hair loss. Long story short, if you wash your hair with shampoo every day, you might end up losing them.
If you live in a tropical county, shampoo your hair with gap of a day or two. If living in a cool place, you can shampoo after a couple of days. Using organic shampoos that are mild and don't have high chemical compositions are plus points. Need Lordhair's secret men hair grooming tip? Give your scalp an oil massage every week to improve hair health!
Add volume to thin hair
This hair grooming tip is perfect for men with thin hair. They either tend to stick with the scalp or fly around in a disorderly fashion. So, if you have thin hair, then, you must add volume to them. There are a lot of hair products out there that help add volume to thin hair. There are others ways too like blow-dry and electromagnetism to add bounce.
The safest and cheapest would be blow-drying as you just have to comb your hair upwards while drying with the dryer at the same time. Don't forget to apply heat protection product on your hair in order to protect the moisture and strength from the heat of a blow dryer.
Struggling with chronic hair loss or pattern baldness? Check out best hair loss treatments for men
Use a hairspray
Once you are done with all the styling and application of products, your hair needs a finishing touch. Use hairspray so that it remains the same way for a longer duration of time. It also works perfectly when you have already applied a product but it is not helping your hair to hold the right position. In that case, rather than adding more of the cream or gel, you can just use hairspray and be good to go. Isn't this the best hair grooming tip for men ever?
Choose your hairspray wisely though. There are many hair sprays which consist of harmful chemicals that can cause heavy hair fall. Always go for good quality and safer hair product. Many hairsprays these days are coming with the heat protection technology that is superb for the summer heat.
Groom that beard
While talking about male grooming, we can't leave out beard and mustache. Your great hairstyle will be overshadowed with unruly beard and mustache. Doesn't matter how much the hair on your head is longer or shorter than your beard, always ask your barber to blend them both from the sideburns. In this way, your head hair will be perfectly in sync with your facial hair.
Maintaining perfect facial hair requires more than a fortnightly barber visit. Hair on your head won't require much attention after two weeks but your facial hair will. Either start visiting your barber every 10 days or get too-good with electric trimmer to keep the beard and mustache in perfect shape. Whoever said hair grooming for men isn't hard!
Start eating healthy
Wondering how eating became part of a blog about hair grooming tips for men? Well, how can you look healthy when you don't eat healthy? Everything that you eat somehow shows on your body. So, if you want to groom yourself with perfection, start eating healthy food that works for your hair too. Remember, the natural shine, strength, moisture, and health can NEVER be replicated through cosmetic & grooming products.
Your healthy hair diet should include Protein, Vitamin C, Biotin and other nutrients essential for good hair. You can get these from eggs, berries, spinach, fatty fish, avocado, and nuts. Also check out these 10 foods for healthy hair.
Get season ready
Summer is the time to fight the heat. While carrying on with your daily activities, you don't want sweat a lot and mess up your hair. Some men prefer to have short hair in summer as it is more comfortable and easy to carry during the season. A shorter hair style doesn't only make you look cool but it also is best to make your head feel cooler in summer. With shorter hair, there is less probability of your hair getting stick with your neck and you can't deny it is the most irritating feel. Don't forget to keep yourself hydrated as well.
In winters, shampoo less often to tide away itchy and flaky scalp. Static or floating hair strands are pretty common in winter. To fight the same, use a leave-in conditioner!
Don't tie your hair tight
For men having long hair, this hair grooming tip is very important to know. Never tie your hair too tight and also don't wear tight caps. This can cause chronic hair fall. Receding hairline will be the first sign of your hair loss if you have the habit of tying your hair too tight.
Choose the right size of caps for your head and again don't tie your hair too tight as it will cause too much stress on your hair. A simple tip but it will go a long way in protecting your hair from damage.
Above were 10 men hair-grooming tips that every alpha male should be aware of. Add these hair grooming tips and idea in your self-care routine to see a drastic change in your look in only few weeks!
We wish all our readers unending good hair days but if you are struggling with baldness or chronic hair fall, then, we are here to help you. Male pattern baldness and hair fall are common problems nowadays. Thankfully, now they have an easy solution.
Lordhair provides top quality hair systems and wigs to help men fight hair loss. We design and deliver realistic hair replacement systems to almost every part of the world. And with do that while offering affordable price, free shipping, and 30-day returns guarantee.
Browse our collection of men's hair systems and don't forget to claim a first-purchase discount.
Follow Lordhair on Facebook for more hair wisdom, special offers, and much more.

Email: support@lordhair.com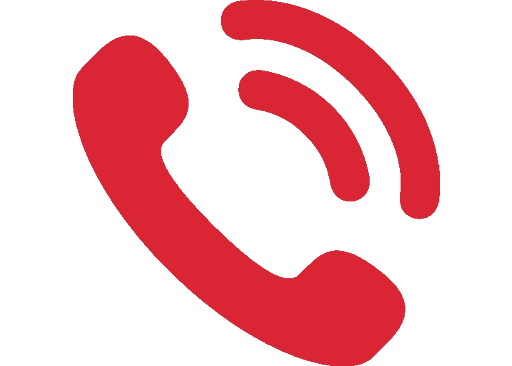 Tel: +86 532 80828255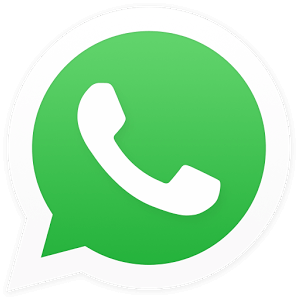 WhatsApp: +8618678615507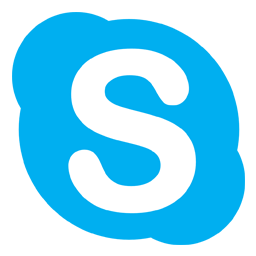 Skype: Lordhair
Find us on social media