Description
Details
Base construction:
Base construction is all delicate French lace, lace front is replacable, two reinforced stitching line along sides and back to support perfect contour and add durability.
Appearance:
Knots all over the base are bleached well, hair looks lik growing from scalp directly. French lace is the most undetectable base material.
Comments:
1. Replacable lace front, which is easy to be removed when you want it t be replaced by new one.
2. It is "single knots" all over as per client's requirement, as he wants the most natural look without any visible knots. Single knot is the smallest knot type, which can be bleached easily. However, it is easy to become loose. It is commended only for clients who cares less about durability and want natural look only.
3. The replacable part can be made with Swiss lace. Swiss lace is thinner and softer than French lace, but a little less durable. If you care more about natural look and less about durability, Swiss lace is recommended.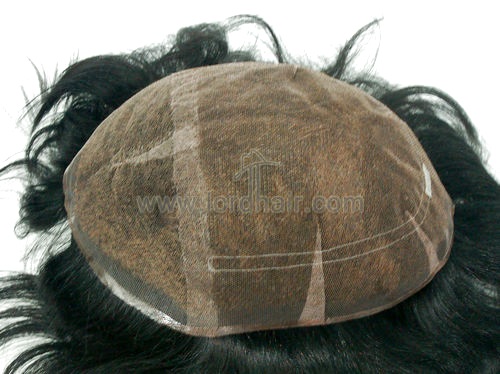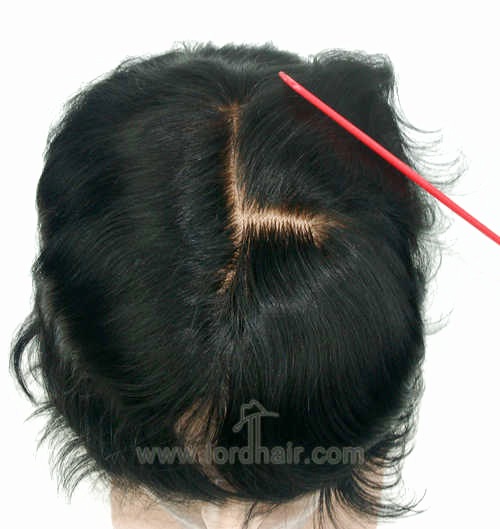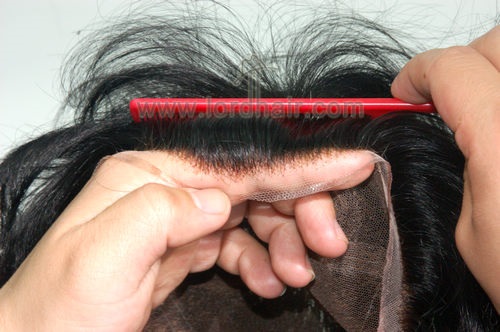 Reviews