Description
Details
S1M men's hair system for men has a full super thin skin base with a natural gradual front hairline. The hair density is medium, which is the only difference from another stock hair system S1. We recommend liquid glue to attach this skin hair system. It's easy to use and clean. The stock base size is 8 inches wide and 10 inches long, yet if you need a smaller size, we provide base cutting service. Besides, we also provide hair cutting service so that you can use the hair system out of box. Immediate shipment after payment ensures you will receive this system in about a week. if you don't need base cutting and hair cutting service. Below are the specifications of the product.
Base Design

Transparent super thin skin base

Knotting Method
V-looped hair in front for a natural hairline, s

ingle split knots for the rest part for a durability purpose.

Base Size

8'' x 10''

Base Material Color

Transparent

Front Contour

Standard CC shape

Colors Available

#1B

Hair Length

6"

Hair Density

Medium

Hair Type

100% Indian Human hair

Curl & Wave

Slight wave

Advantage

Natural looking, style freely, easy to use and clean

Delivery

Instant delivery within 24 hours. If you need to cut the base size or pre-cut hair length before shipment, then takes longer time, usually needs an additional 3 working days.

Kind Reminder

When you receive the order, if you find there is any problem or you are unhappy with the hair system, please do not have the unit cut, styled, colored or washed, but contact us instead. Lordhair customer service will discuss with you and try to exchange a perfect one. Rest assured that we guarantee 30-day return if the hairpiece is not cut, styled, washed, colored or used.

If you ask us to cut the base size, cut the hair length, or make any alteration to the stock system before shipment, it cannot be returned for a refund.

Please cut away the excess skin before you attach the hair system to your head.
If this stock men's hair system doesn't meet your needs, you are welcome to customize it by CLICKING HERE.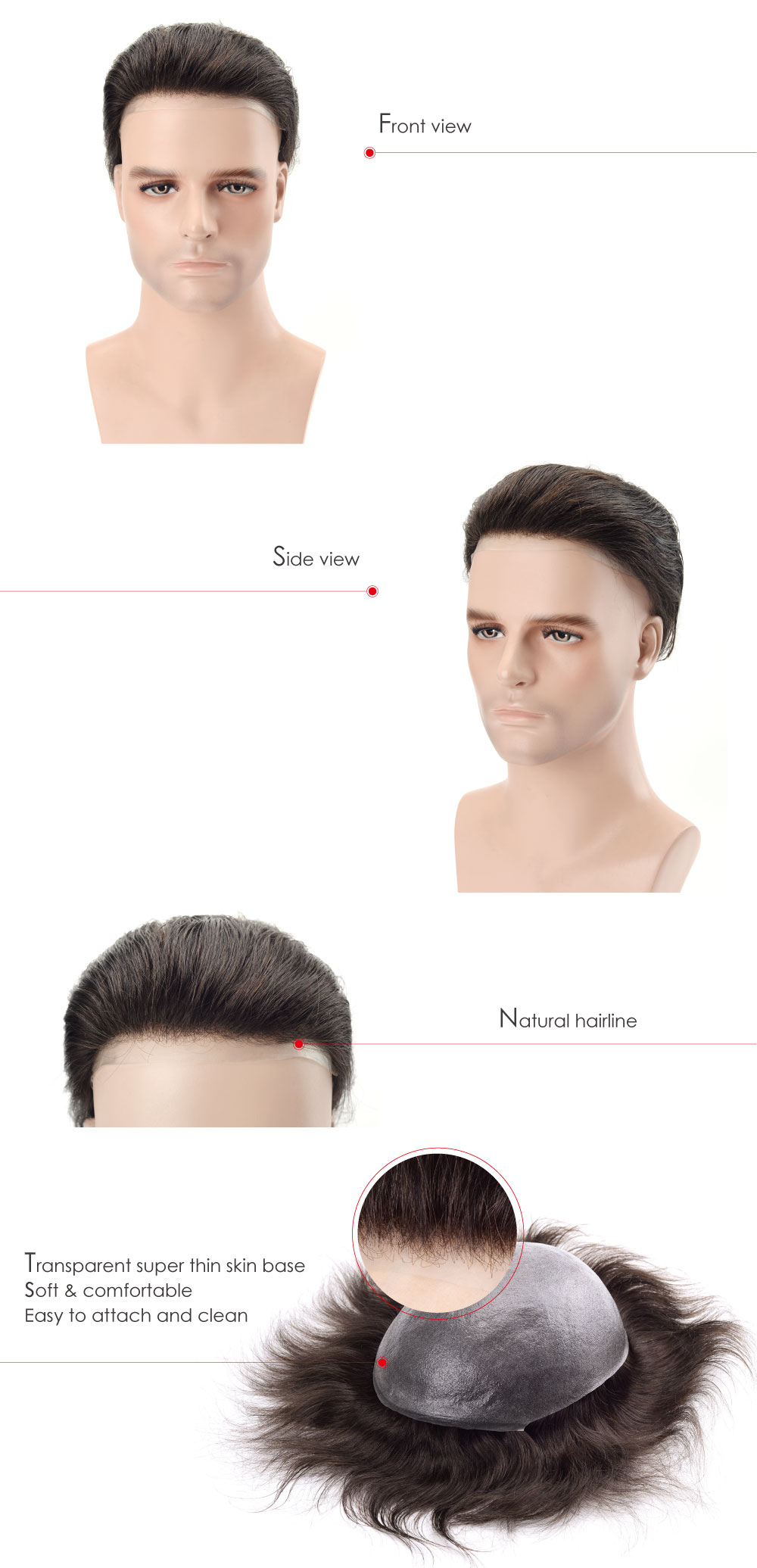 About Hair Cut-in
We provide hair cutting and styling service before shipment, only need $20 USD and 3 business days or so. Send in pictures of the hair style you like, or choose one from the pictures below. If possible, please provide the hair length you prefer after cutting.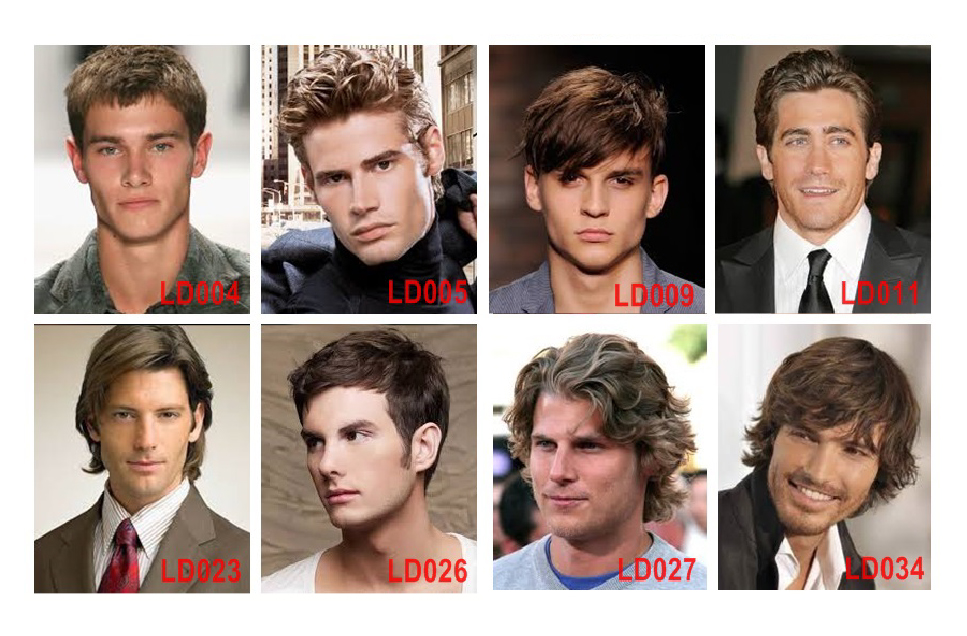 Reviews
Customer Reviews (7)
Great quality

Review by

Erick

| | |
| --- | --- |
| Product Rating | |
| Delivery Rating | |

Thank you for your great service and short delivery time. (Posted on 2/19/2018)

10

Review by

karlheinz

| | |
| --- | --- |
| Product Rating | |
| Delivery Rating | |

sehr zufriedenstellend (Posted on 1/30/2018)

The right one! Amazing!

Review by

Ryan W.

| | |
| --- | --- |
| Product Rating | |
| Delivery Rating | |

I ordered a skin one with medium light density before. Now I'm sure this medium density unit is the right one I need. The delivery was even faster than our domestic delivery. Amazing. Thank you. (Posted on 11/27/2017)

good product

Review by

George

| | |
| --- | --- |
| Product Rating | |
| Delivery Rating | |

It arrived on time, everything was good except the color, I ordered 1b# but It looks more like dark brown i think sould be one betwwen 1b# and 1#, anyway I dyed it a little bit darker and it is ok now
Thanks (Posted on 10/30/2017)

Buen pelo

Review by

Juan

| | |
| --- | --- |
| Product Rating | |
| Delivery Rating | |

Buen pelo, me encanta. Gracias. (Posted on 9/29/2017)