Custom Made Super Thin Skin Base V-looped Hair Replacement System
Product Code: S1-V
Transparent super thin skin base with V-looped hair all over and custom-made to all your exact requirements. This lightweight hair system is big on realism.
US$299.00
US$269.00
FREE SHIPPING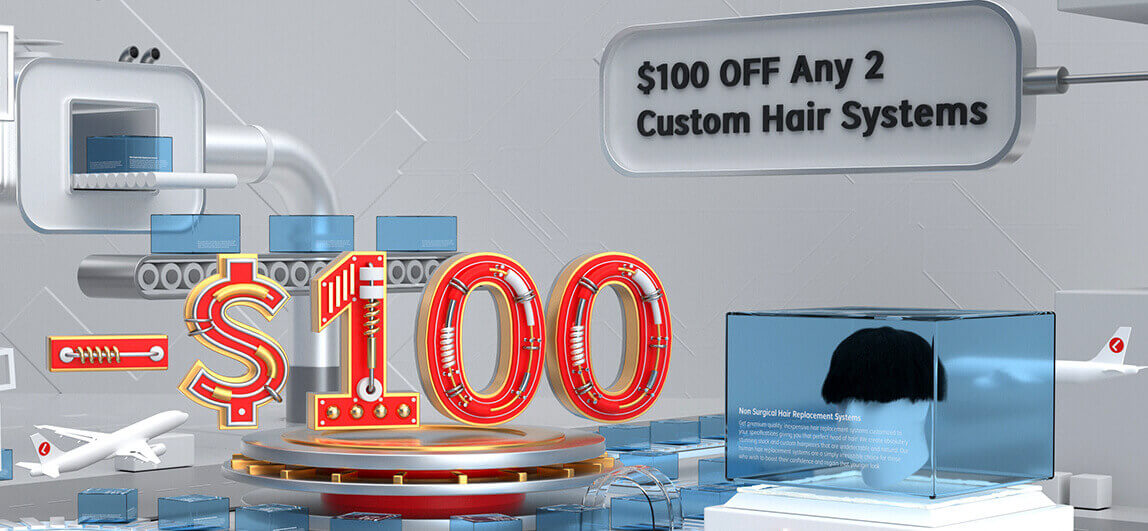 | | | | |
| --- | --- | --- | --- |
| 00 | 00 | 00 | 00 |
| Days | Hours | Minutes | Seconds |
Secure Payment

Our transactions are secured as our website is uses SSL encryption, meaning personal and payment data are secure.
Free Shipping

We ship to more than 200 countries all over the world.
30-Day Money Back Guarantee

Every hair system comes with a 30 day guarantee for any manufacturing mistakes or quality defects.
As part of our CSR program, we are offering free, fully-customized wigs to children under the age of 12 who are suffering from hair loss.
As such, we will donate $1 to this cause for every Lordhair hair system that we sell.
For more information, please visit Free Wigs for Kids:
https://www.lordhair.com/free-wigs-for-kids
This is a custom made product as an example, all the specifications will be customized per your need. Below are the specifications of the product shown in the pictures for your reference.
Base Design

Translucent super thin skin base with V-looped hair all over (thinnest skin 0.06mm)

Base Size

8'' x 10''

Base Material Color

Transparent

Front Contour

cc

Hair Color

#7

Hair Length

6" before cutting, about 4'' after cutting

Hair Density

Medium Light

Hair Type

100% Indian Human hair

Curl & Wave

Body wave

Knotting Method

V-looped

Advantage
Soft, light, easy to attach and clean, V-looped with n

o knots on skin base can be combed in all direction, super natural looking and

can be styled freely
We have some S1-V hairpieces in stock, you are welcome to order a stock S1-V with immediate shipment by CLICKING HERE.
Custom Show
About Hair Cut-in
Lordhair provides hair cut-in service. You can send in pictures to show the hair style you want. Or you can choose a hair style among the pictures we offer.
Extremely please!

Review by

Dean D***

This was my first order with Lordhair and I'm extremely pleased with the unit I received. I've tried other Companies and other bases trying to decide the best for me and the one I received from Lordhair is what I think I'll go with. I chose the S1-V Super Thin Skin Base. I like the base and the hairline is very natural looking, the color match was perfect as well. I had the unit cut by Lordhair and I really like the way it was cut....It's hard to tell from just the photos and the diagrams but it turned out to be exactly what I hoped it would look like. Perfect.

As good as always

Review by

Harold J***

Ordered stock hairpieces before, but this custom made piece is as good as the stock ones. Hair color matches mine perfectly. Good service. I would give you a thumb up!