Skin Gauze with 1/4 Inch Transparent Skin Front Toupee Hair Replacement Systems
Product Code: L14
The toupee hair replacement system will look as if it's growing right out of your scalp thanks to the intricate way it is injected and tied to the durable, double-layer skin gauze base.
US$299.00
US$269.00
FREE SHIPPING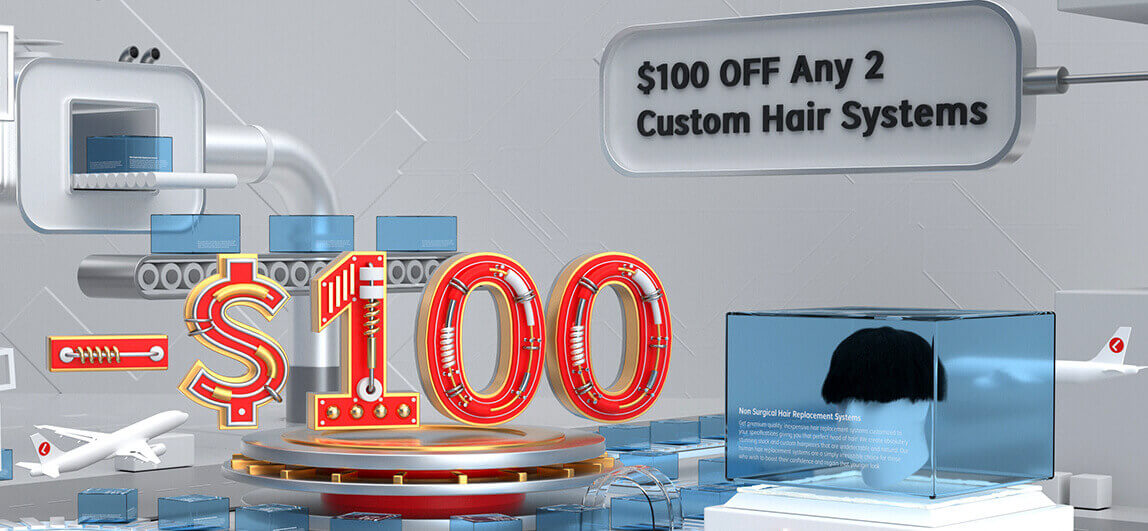 | | | | |
| --- | --- | --- | --- |
| 00 | 00 | 00 | 00 |
| Days | Hours | Minutes | Seconds |
Secure Payment

Our transactions are secured as our website is uses SSL encryption, meaning personal and payment data are secure.
Free Shipping

We ship to more than 200 countries all over the world.
30-Day Money Back Guarantee

Every hair system comes with a 30 day guarantee for any manufacturing mistakes or quality defects.
As part of our CSR program, we are offering free, fully-customized wigs to children under the age of 12 who are suffering from hair loss.
As such, we will donate $1 to this cause for every Lordhair hair system that we sell.
For more information, please visit Free Wigs for Kids:
https://www.lordhair.com/free-wigs-for-kids
Base Construction: Double layer skin base toupee hair replacement system(one layer is thin skin, the other gauze) enhance durability, 1/4" thin skin front edge offers decent front hairline appearance. Single strands of hair are injected by hand into the poly skin and hand-tied, and then layers of silicone is coated underneath the poly locking the hair, this could achieve a looking as if hair is growing out of your scalp.
Hair type: High quality Indian human hair, Chinese hair, Remy hair. Synthetic hair is also available.
Appearance: Natural front appearance, decent top view.
Suited hair density: Light to medium
Comfort: Comfort toupee hair replacement systems, Light weight, skin base makes the base easy to tape and clean.
Weakness: Skin top isn't breathable. (Holes could be punched if required to make it breathable).
Applicable User: Wearer who wants a skin base with extra durability.
I am happy.

Review by

Tony

thank you.... I was concerned about doing business like this.... you are a honest person.... I had other friends that used Apollo.... they will definitely be using you.... I intend to show them my hair that I received from you... I am sure they're going to feel the same way I do.... I will be using you as long as I used these things... I have been using them now for over 12 years.... probably another 20...... thank you for the quality.... thank you again for being honest and not one of those horror stories we hear at times doing business over the Internet.

Thank you for all your help.

Review by

Tarek

Just wanted to thank you for all your help in ordering my first unit from you. The second unit came through just as ordered. The quality of the hair and the piece is excellent - much better than what I was getting here in the US. I'm recommending your company to my other friends that wear hair - I'm sure that they will be equally satisfied.