What Is a Lace Front Wig?
By:

Harry Lordhair

2023-01-04 17:28:00

What Is a Lace Front Wig?
A lace front wig is - as its name suggests - a type of wig that has a small piece of flesh-colored lace attached to the front of the cap or base with hand-tied hair. Such is the fine nature of lace that the material will remain invisible on a person's head.
There are a few different names for lace fronts with the most common being lace wigs, front lace wigs, and lace frontal wigs. The lace at the front of these wigs is designed to simulate a natural hairline and adds an extra layer of realism to your style. It can appear even more natural when it is blended in with your natural skin tone. Keep in mind that depending on how the rest of the wig is constructed, the only part of your head that will have this blending effect is your hairline and the area that is two to three inches behind it.
Are There Other Types of Lace Wigs?
Lace wigs come in various forms. A full lace wig is a wig that is made entirely of lace and is a popular choice with men. There are also lace wigs with a poly perimeter. Women might wear a lace cap wig that features a lace cap instead of a regular wig cap. You can then part your hair as you choose.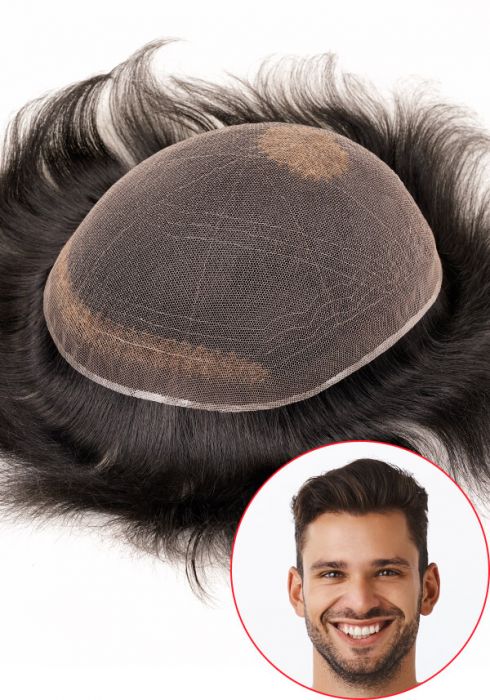 A premium-quality full lace wig for men from Lordhair
Who Can Wear a Lace Front Wig?
Both men and women can wear lace front wigs and we provide ready-to-wear lace front wigs here at Lordhair for both men and women! Just be aware that despite wig being a unisex term, the hair replacement industry is leaning towards using wigs to solely apply to women. So, you will find that a lace front wig is more often than not a term for a type of women's wig.
So, when a woman searches for a lace front wig, she will be looking for something like this: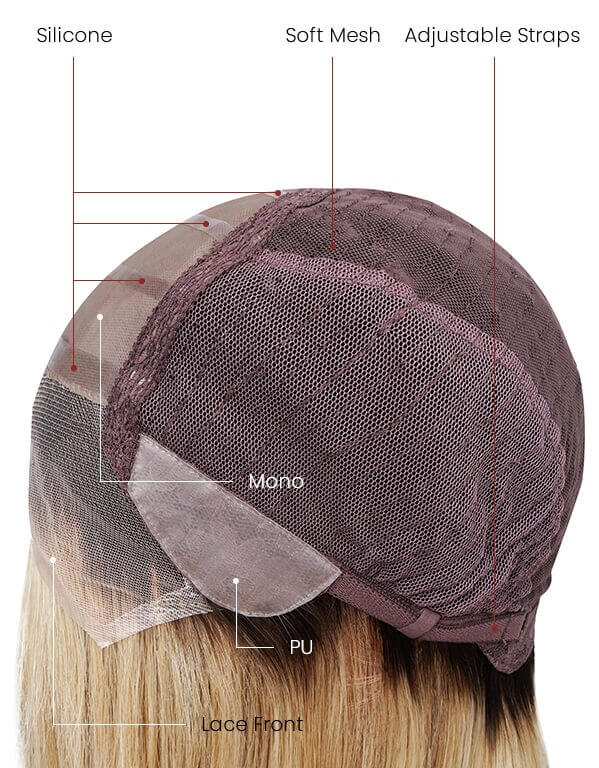 Whilst, when a man searches for a lace front wig, he'll be after something like this:

However, let's focus on lace front wigs for women.
How Is a Lace Front Wig Different from a Regular Wig?
A lace front wig is one where the hairs at the front hairline are each hand-tied into a thin, almost invisible lace material. This feature makes the hairline look very natural because it looks like the hair is coming straight from the scalp.
A simple cap wig is another name for a regular wig. The hair wefts on a basic cap wig are sewn to the whole cap. The front "hairline" will have a seam or a sharp edge that makes the hair look like it starts suddenly. Since it doesn't have any extra features, a regular wig is the least expensive type of wig.
A lace front wig makes it look like the hair is coming straight from the head. The lace front is a key part of wigs that look natural, and it comes in both synthetic and real hair. Lordhair recommends human hair and only supplies human hair stock wigs. That said, synthetic hair can be used in custom-made orders but there is nothing better than human hair wigs!
How Much Does It Cost to Buy a Lace Front Wig?
The price of lace wigs is higher than average due to the inclusion of a lace front, which is considered to be a feature of superior quality. However, the type of fiber used in the wig is not always the most important factor in determining the total cost of lace front wigs. The type of hair will play a big role too. Human hair wigs are more expensive than synthetic wigs, for example. It is easier to discover a lace front wig within your budget range if you purchase it from a trustworthy vendor such as Lordhair. Lordhair lace front wigs for women can range from $200 to $1000 depending on the features. Remember, you can order a custom-made wig too!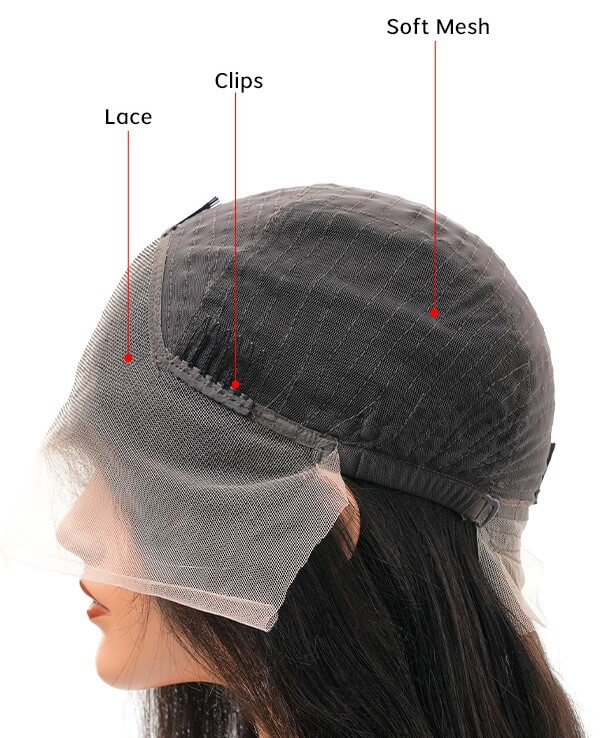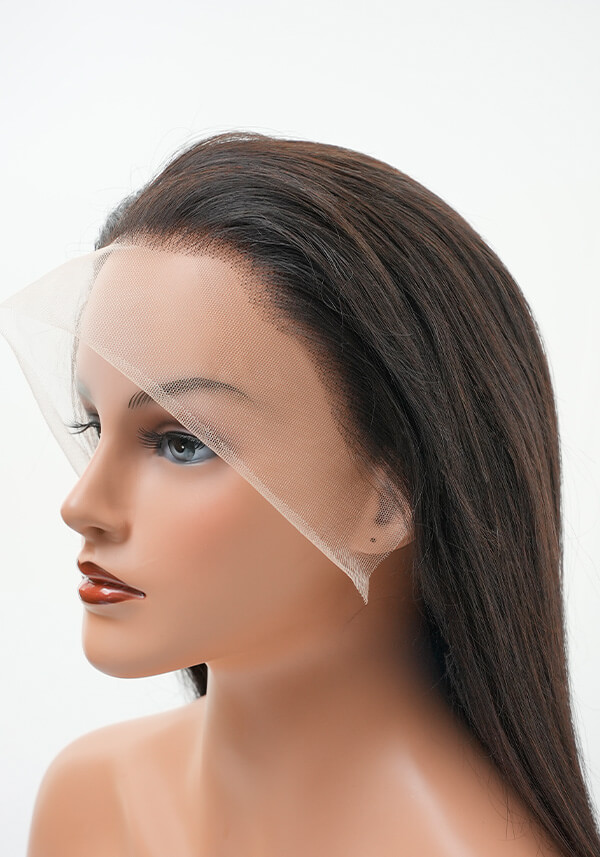 Our Bella lace front wig is available from $209
You will find that women's lace wigs are much more expensive than men's due to the size or more intricate nature of the base design as well as the much longer hair. Our men's stock lace front wigs range from $249 to $359.
How Do I Care for Lace Front Wigs?
It is essential to keep in mind that lace front wigs are constructed of sensitive materials, which necessitates treating them with care at all times. When putting on and taking off your wig or adjusting it, avoid pulling or tugging on the material.
Women often attach their wigs with clips so if you wear a clip-on wig, do not take a shower while wearing a lace front wig. You run the danger of the delicate materials becoming warped and stretched. We advise you to clean your wig in the sink or the bathtub with lukewarm water using wig care products. A certain maintenance and cleaning schedule must always be followed while caring for lace front wigs. Because of the sensitive nature of the materials, it is essential to clean the region thoroughly so that sweat, oils, and odors do not accumulate. Keep in mind that exposing the materials to hot water can cause them to warp, which will prevent the lace front from lying flat on the hairline.
When it comes to men's wigs, they are typically glued or taped to a shaved scalp and such is the nature of the adhesive you are perfectly fine to shower in them. You can wash your hair as normal when you shower but the above cleaning techniques still apply as there will be times when you remove your wig to reattach it.
Why Should You Use a Lace Front Wig?
Lace gives such a level of realism that it will seem invisible on your scalp
Lace front wigs are lighter and more comfortable than alternative wig cap types, especially in warmer weather or when wearing a wig for a long time when your scalp can sweat. Lace front wigs let your scalp breathe because the air is free to penetrate the scalp.
For women, you are free to experiment with different looks without endangering your natural hair
Multiple possibilities for styling e. partings given the realism of lace
Women's lace front wigs can last for a year or longer with proper care and upkeep
Lordhair: Home of Quality Lace Front Wigs
Lordhair sells lace front, full lace, and other human hair wigs online. 100% real human hair makes the lace front wig smooth, pleasant, and tangle-free. You'll love our affordable lace front wigs!
As we have said, typically, we associate the term lace front wigs with women so let's have a look at one example of a lace front wig for women from the Lordhair collection.
Melody Women's Mono Top and Lace Front
The Melody women's hair wig boasts a highly natural and practical base design. Stretch mesh, an elastic material with the softest and smoothest texture, is used to make the base of a hair wig to suit the growing need for a lightweight, comfortable, and realistic hairpiece for women.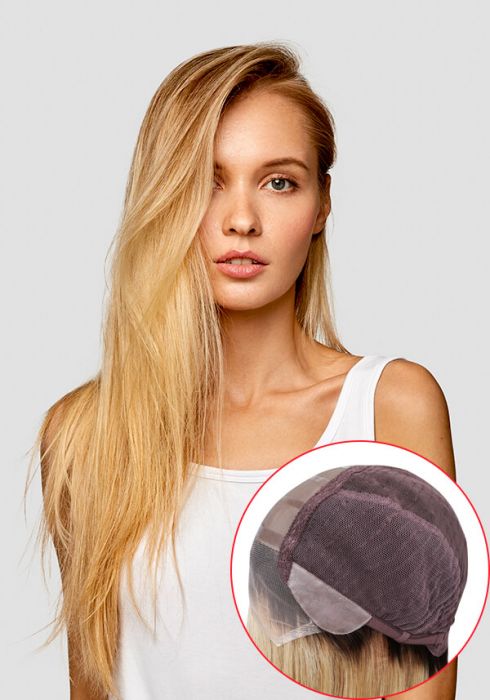 The lace and mesh combination of our Melody women's wig
You will also find plenty of lace front wigs for men and here is one such example:
Neo Natural Lace Front Wig for Men
French lace provides realism and breathability as you will know but our Neo hair system is easier to handle and attach thanks to its thin skin strip running around the back and sides and across the middle. Also, note its A front contour which makes it suitable for men looking for a more recessed and possibly age-appropriate hairline.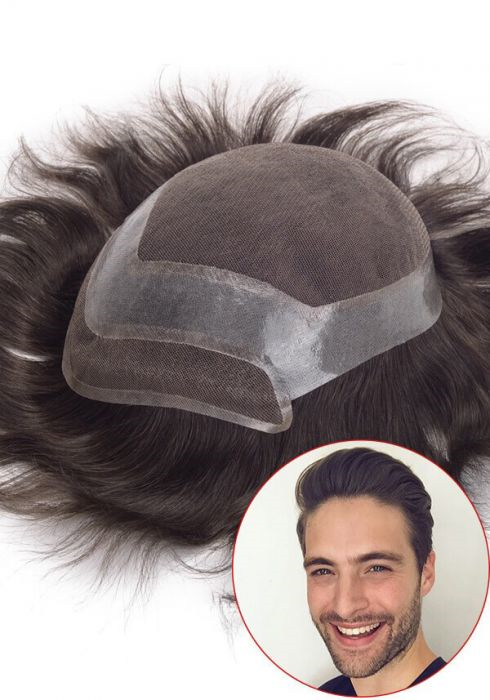 The Neo lace front wig is popular for its realism and practicality
Lace Front Wigs: Final Thoughts
Lace front wigs give the wearer a natural-looking hairline which is usually the most important part. Lace front wigs give you more styling options and put simply, they will look like your own hair. Be sure to buy your high-quality lace front wigs from Lordhair! If you need any help then don't hesitate to contact us at support@lordhair.com and our friendly team will be happy to help.

  Email: support@lordhair.com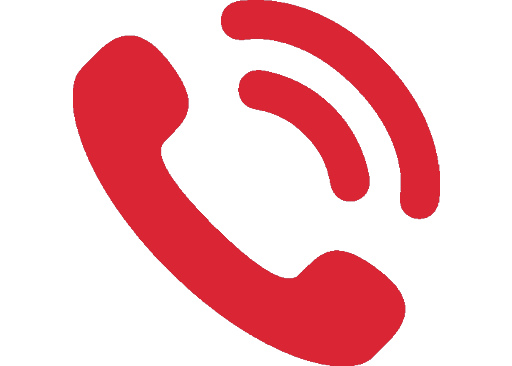 Tel: +86 532 80828255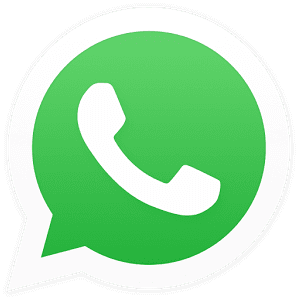 WhatsApp: +44 7729828550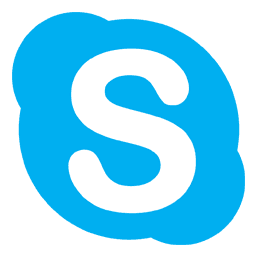 Skype: Lordhair
Find us on social media