What Hair Style Suits My Face Shape?
Sep 22, 2017 2:13:51 AM
9049 views
Lordhair offers a professional cut-in and style service to all our customers when placing their order for the great value of $20! If you are unsure about what style to get then check out this post. Depending on what face shape you have, certain styles will compliment your appearance more than others. We want to help you find the best style and the most confidence because when you look good, you feel great!
Firstly you need a soft tape measure to determine your face shape.

1.Forehead
Measure from one eyebrow arch to the other
2. Cheekbones
Measure from the start of the cheekbone under the eye socket to the opposite side
3. Jawline
Measure from the tip of the chin along the jawline to the edge of your face. Multiply it by 2!
4. Face length
Measure from the edge of your hairline on your forehead to the tip of your chin
Take note of the biggest number and see what face shape you have!
There are 6 face shapes below:
ROUND
Your jawline is soft with rounded cheekbones and the face width and length are similar. You want to create length and volume on top. Straight fringes, length on the sides or centre partings are not recommended as it makes the face look wider.
Best Hairstyles
SQUARE
All measurements are fairly similar and you have a strong jawline, making it easy to pull off most styles.
Best Hairstyles

OBLONG/RECTANGLE
Face length is the largest number; the cheek, forehead and jawline measurements are similar. You want to keep the elongation of the face so swept up or back styles are best. Avoid length on the sides which makes the face look rounder.
Best Hairstyles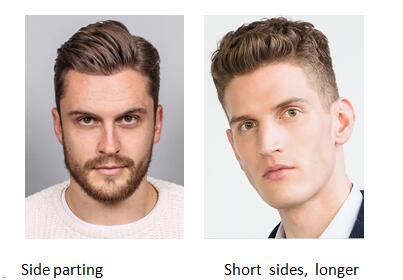 OVAL
Your face length is longer than the width with a rounded jawline. Most styles are suited to an oval face, especially swept back or upwards. Avoid heaviness on the forehead such as fringes.
Best Hairstyles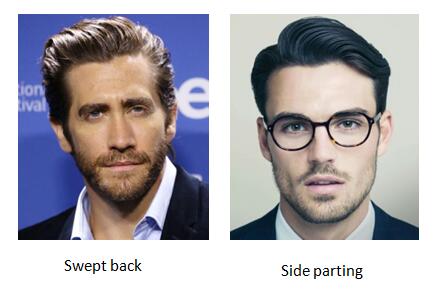 DIAMOND
Face length is the largest number, followed by your cheekbones, forehead and then jawline with a pointed chin. Having a swept fringe or texture around the forehead helps to show off your bone structure.
Best Hairstyles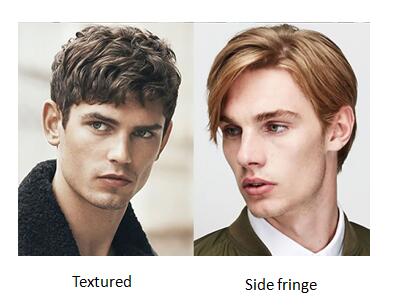 TRIANGLE
Jawline is the largest measurement, with smaller cheekbones and the smallest measurement being your forehead. You want to add more texture and volume at the sides to balance the jaw. Mid-length styles suit triangle face shapes.
Best Hairstyles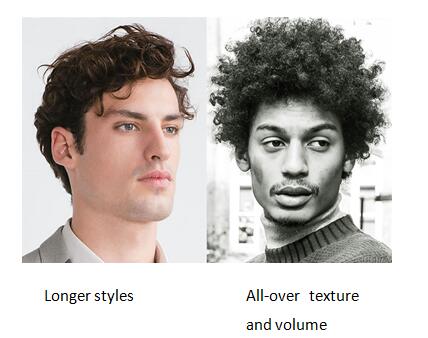 We hope you found this useful in helping you decide how to style your hair system. If you are unsure about what face shape you have or what style to get then please get in touch at support@lordhair.com.
You must be logged in to post a comment.
click here to log in