Non-Surgical Hair Replacement or Hair Transplant - Who wins the Cost Battle?
By

Ray Lordhair

2018-09-21 02:06:00
105 views
Hair loss has become a major problem nowadays due to factors like pollution, hormonal changes, stress, autoimmune conditions and an unhealthy lifestyle and diet. As such, multiple hair replacement and transplant treatments have also emerged.
Since the difference in transplant and non-surgical hair replacement cost is too much to ignore, Lordhair is here to clarify matters for you. During the course of this blog, we will shed light on the pricing of non-surgical hair replacements and hair transplants along with a few other critical points.
So, without further ado, let's begin the transplant and non surgical hair replacement cost comparison
Non-Surgical Hair Replacement
Non surgical hair replacement – Basic details
Non-surgical hair replacement is facilitated by hairpieces which are tailored to your head shape and hair choices in terms of colour, type, texture, length, etc. Unlike hair transplants which are fixed on your head permanently during multiple sittings, hair replacement solutions are worn like clothes and don't lead to scarring or bleeding.
Non-surgical hair replacement products are hybrid versions of age-old toupees and wigs. They are highly realistic, super comfortable, and long lasting which is why they are worn by millions of men all over the world.
Non surgical hair replacement – Cost talk
The price of a high-quality hair system is usually about $200-$500 depending upon the customization asked for but the buyer. The greater the customization of the hair replacement system, the higher the price will be
Stock hair systems are cheaper than customized hair replacement systems. However, there are thousands of sellers who put a premium price tag on their non-surgical hair systems and sell them for thousands. There are also many who offer super cheap wigs at low prices by labelling them as hair systems. That's why you should heed caution when buying a hair replacement system.
Considering a top quality hair system from a reputed supplier like Lordhair can last 3-4 months meaning you would need 3 or 4 hair replacements each year, the total cost is about $600-$1500. This is still very cheap in comparison to a hair transplant. (N.B. It's difficult to give exact figures because different types of hair systems last for different lengths of time.)
Hair replacement systems – Side effects
Usually, non-surgical hair replacements are attached by tape, glue or clips. The application is completely painless, and there are no side effects. People with extra sensitive skin should notify the hair system supplier so that the right type of glue or tape is used. Hair replacement systems and wigs are also widely used by cancer patients even though they have sensitive skin after chemotherapy.
Surgical Hair transplantation
Surgical Hair Transplantation - Basic Details
During a hair transplant, hair follicles are removed from one part of the body (called the 'donor site') and applied to the bald or balding part (recipient site). Hair follicles that are genetically less immune to hair loss are transplanted to the bald area to treat male pattern baldness. Hair transplantations don't yield instant results since the person needs to wait for more than two months to notice any hair growth. It usually takes up to eight to ten months to see effective results.
Not everyone experiencing hair loss is a good candidate for a hair transplant. A person who undergoes a hair transplant should be in good health and shouldn't have suffered chronic hair loss since genetically immune hair is limited in number.
Hair Transplantation - Cost Estimation
The hair transplantation cost largely depends on the number of graft counts and amount of hair that has to be moved, but it generally ranges from $5,000 to $20,000. This is just an estimated price, but as you can see, it is very expensive and not everyone can afford it. While the cost greatly depends on graft counts and the amount of hair to be moved, hair transportation cost also depends on:
1. Where you are getting the hair transplantation done

2. How qualified and experienced the doctor conducting the transplant is

3. What kind of package the hair transplant centre offers
While hair transplantation prices are comparatively affordable in developing nations, it can be very expensive in developed countries like the USA.
Hair Transplantation – Associated Risks
It turns out, hair transplant costs are not the negative. As with any kind of surgery, hair transplants have some risks, such as bleeding and infection. There's also the possibility of scarring if the procedure is not done by an experienced practitioner or if the surgery doesn't go right. It means you may suffer from the after effects and waste your money at the same time. Read real stories.
Sometimes, the transplanted hair gets dry and dies after a period if they are not cared for. If the result of hair transplant does not meet your requirements and you don't like it, getting it replaced can prove very expensive. Another point to realise is even if you have enough money to go for another transplant, people fail to understand that once the hair from donor site is used up, the surgeon will have to use substitute hair which might end up looking unnatural and less presentable.
Hair transplantation vs. replacement – The Comparison
While both surgical hair transplants and non-surgical hair replacement solve the problem of hair loss, the cost, results, and risks are glaringly different. One decade ago, a hair transplant would have been the first thing that came to mind when thinking of how to tackle hair loss. That's because high quality non-surgical hair replacement systems were not as prominent as they are now. But times have changed.
Hair replacement systems are more popular today because of their comparatively low prices and versatility. The other obvious reasons why hair systems are gaining demand are:
1. Painless treatment to hair loss
2. Very realistic hair experience
3. Can be worn during swimming and sports
4. Hair transformation is instant
5. Best for people who do not have donor hair
6. 10 times cheaper than hair transplantation.
Since dermatologically safe adhesives are used for binding hair systems to the skin, they are safe to use and do not cause any kind of infection or other skin problems.
Another advantage of hair replacement systems in comparison to hair transplants is that you can try the look on yourself before getting the final product as well as customizing it to meet your needs. In the case of a hair transplant, however, your surgeon can not show you how your hair will look at the end of the procedure. With hair replacement systems, you don't have to worry since you can always replace it without undergoing any physical pain.
In the past, getting your hair back was a great expense but with non-surgical hair replacement systems, you can easily get your hair and confidence back!
Who wins the cost battle between the two? The answer is obvious.
Need a top quality non-surgical hair system at the best possible price? Email us at support@lordhair.com to discuss your hair troubles and get a c. tailored solution.

Email: support@lordhair.com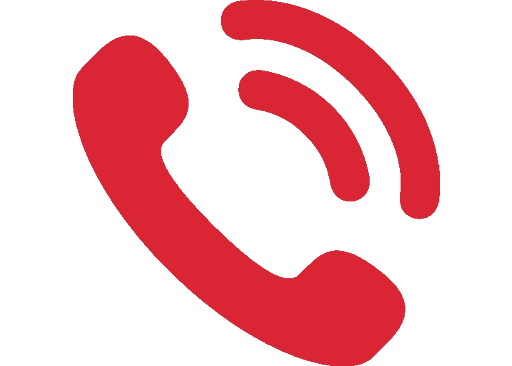 Tel: +86 532 80828255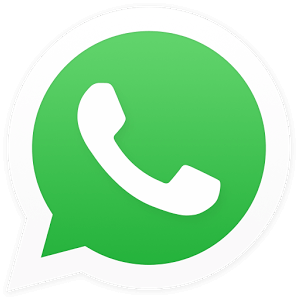 WhatsApp: +8618678615507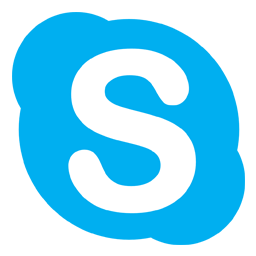 Skype: Lordhair
Find us on social media