Metformin Hair Loss: Meaning, Causes, Treatments, and More
By

Victor Lordhair

2022-06-13 09:42:00
181 views
Most of us rely on medications to soothe ailments or illnesses. While they do help quicken the pace of recovery, there are some pharmaceuticals that can trigger hair fall as a side effect. One such medication that has been under the limelight for causing excessive hair loss is metformin. But…
What exactly is metformin?
How is metformin related to hair loss?
What causes metformin hair loss?
What is the treatment for metformin hair loss?

There must be a lot of questions in your mind right now. In this blog, Lordhair will try to answer all the important ones. From meaning to causes and treatments to expert insights, we will cover everything about metformin hair loss.

Let's learn its meaning first!

What is Metformin?

Metformin is a medication prescribed to high-risk patients by doctors for managing high blood sugar in type 2 diabetes. Also called metformin hydrochloride, this popular drug is taken orally and is used when hyperglycemia cannot be constrained by diet and exercise alone.

Doctors say that most diabetic patients with type 2 variants also have insulin resistance. Metformin when paired with a healthy diet and regular exercise can help a person control his insulin levels. This oral medication is also prescribed for treating polycystic ovary syndrome (PCOS) in women.

Does Metformin Cause Hair Loss?

No medication or treatment in the world of science comes without its share of side effects. Metformin is no different. According to dermatologists, medications commonly influence hormone levels and can make visible changes in your body, including hair health.

Although there is no scientific evidence to establish a direct relationship between metformin and hair loss, some solitary reports of men and women experiencing hair loss while using this drug have emerged in recent years. Some medical experts have also reported a link between this drug and hair thinning.

In one study, it was discovered that a patient with type 2 diabetes who took metformin experienced heavy hair fall on the scalp, eyelashes, and eyebrows. Experts came to the conclusion that it was probably a drug-induced hair loss.

In another research, it was found that using metformin in long term reduces the levels of vitamin B12 and folate. For those who don't know, these are crucial nutrients for the body lack of which can trigger hair loss on the scalp.

Let's discuss it thoroughly in the next section.

10 hair growth vitamins and nutrients for men and women

Does Vitamin B12 Triggers Metformin Hair Loss?

Vitamin B12 is very important for DNA synthesis, neurological function, and red blood cell formation. Lack of this water-soluble vitamin in our body can lead to several serious health issues, including hematologic and neurologic symptoms.

According to the National Center of Biotechnology Information (NCBI), metformin can possibly decrease the levels of B12 in your body. Low levels of this vitamin can lead to weaker hair follicles. Using metformin in long term can also result in anemia or low count of red blood cells.

Both of these problems are associated with hair thinning and hair loss. Scientists say that premature graying is another possible cause of metformin hair loss caused by vitamin B12 deficiency.

What Else can Lead to Hair Loss While Taking Metformin?

Apart from vitamin B12 deficiency, another cause that is indirectly related to metformin hair loss is diabetes. In some cases, hair loss has less to do with metformin and more to do with diabetes. Although it is really difficult to pinpoint what comes first - diabetes or hair loss, scientific literature confirms that they have a connection.

Diabetes can slow down hair growth and cause excessive hair loss. In some cases, it even leads to hair fall conditions like Alopecia Universalis. Taking too much stress is another reason behind hair fall and thinning in men and women.

What are Treatments for Metformin Hair Loss?

Metformin is essential for treating type 2 diabetes among men and women. This means that avoiding it entirely is not recommended by medical experts. However, metformin hair loss can be stopped from getting worse by making some lifestyle changes and treatments.

The following treatments and lifestyle measures will help in addressing hair damage caused by metformin:

#1 Minoxidil

Minoxidil is a common medication prescribed for treating metformin hair fall. It helps in reversing the miniaturization of hair follicles. It increases blood flow around follicles and stimulates their movement to the growth phase. Also called Rogaine, Minoxidil is available in oral and topical (for scalp) forms and can be used as a 2% and 5% solution.

We highly suggest getting a prescription from a dermatologist before using it for metformin hair loss as it also has negative effects on the scalp.

Here are some known side effects of Minoxidil:
Scalp irritation
Eczema
Allergic contact dermatitis
Redness
Burning
Respiratory infections

Learn more about the minoxidil side effects.

#2 Finasteride

We bet most of our readers have already heard about this medication for metformin hair loss. Finasteride is a 5-alpha reductase inhibitor that can help men address hair fall. Available as a pill, a person needs to take it on an ongoing basis to see good hair results.

This oral medication should only be used by men for promoting scalp hair growth and preventing hair loss caused by metformin. Because of the potential risk of teratogenicity in male fetuses, women, especially those who are pregnant, should keep away from finasteride.

In fact, men should also take a prescription from a dermatologist first as finasteride also has some side effects. Some of them are:
Impotence
Swelling of hands or feet
Loss of interest in sex
Weakness
Dizziness

Discover toupees and male hair units to recover from bald patches
#3 Healthy Diet and Supplements

Your diet is just like a bank account and food choices are just like investments. If invested in the right way, it can lead to a healthy bank balance. Consuming a diet lacking vitamin B12 can cause a range of health issues, including metformin hair fall and thinning.

Make sure to practice a healthy diet. Eat lean meats, fresh fruits, vegetables, legumes, seeds, and nuts throughout the day. Ask your doctor if you need any multivitamin supplements to meet your nutritional requirements for eliminating the chances of metformin hair loss.

#4 Hair Systems

Unlike finasteride and minoxidil, hair systems don't have any side effects. Also called modern-day wigs, they will completely conceal your head affected by metformin hair loss. Designed using real human hair hand-woven onto a base made of premium skin-friendly materials, hair systems create a fabulous fullness from the crown to the back.

Attached using clips, tape, or glue, non surgical hair replacement systems are made of 100% human hair and blend easily with real hair to deliver a hyper-realistic look. And that's not it! This hair recovery solution comes with many benefits for men and women with hair loss problems or hair thinning caused by metformin or any other condition for that matter.

Here are some of them:
Provides instant hair results
Can be attached quickly
Highly cost-effective
Semi-permanent with regard to attachment. In simple words, you can take it off any time
Comfortable, breathable, and durable

Check out how awesome Chris looks after wearing Lordhair's premium hair toupee:

There you go! We have talked about almost everything about metformin hair loss. There may or may not be a direct link between hair loss and taking metformin. Whatever the case, the aforementioned treatments, and lifestyle changes will help men and women at least put a stop to the hair condition from getting worse.

Just make sure to address metformin hair loss ASAP. Speak to a dermatologist for guidance.

Got any queries to ask? Send them to support@lordhair.com and have them answered by our hair experts.

Also read:

Cool wigs and toupees for summer 2022
Well-known side effects of Finasteride
The connection between kefir and hair growth
Types of wigs caps to consider for the next purchase

Email: support@lordhair.com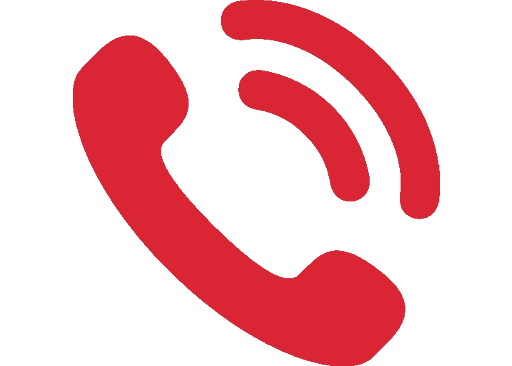 Tel: +86 532 80828255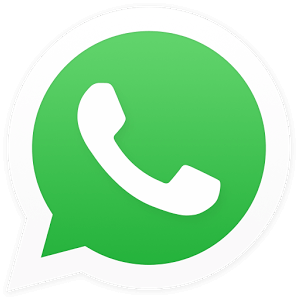 WhatsApp: +8618678615507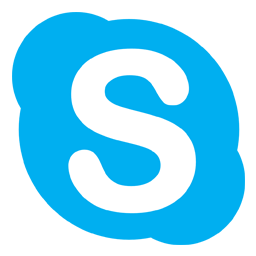 Skype: Lordhair
Find us on social media