How Lordhair is responding to the threat of Covid-19
We appreciate that these are trying times for everyone in the world right now but we would like to reassure our customers that we are doing all we can to minimize the impact of Covid-19 on you and our business. Thankfully, we are now over the worst of the virus in China but as a global supplier of hair systems, we have a responsibility to you all. We are doing everything we can to prevent the transmission of Covid-19 in our Lordhair office. As such, you can rest assured that it is perfectly safe to continue ordering from us during these unprecedented times.
Lordhair is based in the coastal city of Qingdao which is halfway between Beijing and Shanghai. That puts us almost 600 miles (950 kilometers) from Wuhan – the epicenter of the coronavirus. That's why we and other people in our province were not required to self-isolate for as long as people in other parts of the country and why following the Chinese New Year, we were back in our office from the second week of February.
Even though life in Qingdao is back to normal, we are still trying to limit our contact with other people. As a company, we have taken it upon ourselves to avoid public transport on our daily commutes. Since not everyone at Lordhair drives, colleagues are giving lifts to and from work to those who would usually take the bus or metro.
It may also be the end of April but we all still wear masks in the office and when we are outside. We just do not want to take any chances. We are still regularly washing our hands and we were each given our own personal hand sanitizer. There is also a big communal hand sanitizer in the office. This caution extends to outside of our office as there is even a pack of tissues fixed to the wall next to the elevators in our building. Our building is also disinfected every weekend so we are in as much of a coronavirus-free environment as we can possibly be.
What we are doing with regard to your orders
Over the past few months, there has been a lot of discussion, particularly online, about whether it is safe to receive packages and more specifically whether it is safe to order from China. In the words of the World Health Organisation:
The likelihood of an infected person contaminating commercial goods is low and the risk of catching the virus that causes COVID-19 from a package that has been moved, traveled, and exposed to different conditions and temperature is also low.
Furthermore, recent studies have shown that the virus can last less than 24 hours on cardboard. Despite all this, we are taking our own measures to safeguard your orders. We fitted a sterilizer in our office and we are sterilizing each of your hair systems for at least one hour before packing them. You, therefore, do not need to have any worries about ordering from Lordhair.
We hope we have managed to reassure you that we are taking all the safety measures we can in the face of this virus. If you would like to know more about the measures we are taking to fight off Covid-19 then please just get in touch with us at support@lordhair.com. In the meantime, please look after yourselves and know that our thoughts are with you all.
Stay safe
The Lordhair Team

Please note we are unable to ship complimentary masks with your hair system orders anymore because of new customs regulations. Please browse our website if you are in need of face masks as we are offering them in wholesale quantities.

  Email: support@lordhair.com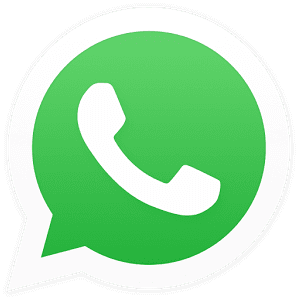 WhatsApp: +16263623127
Find us on social media