How to Style a Wig
By

Harry lordhair

2023-01-29 21:07:00
80 views
Is Styling a Wig Different?
A wig gives you more than just hair when you consider how it can be styled in countless ways. You can braid it, curl it, wear it down, or put it in a ponytail. Despite the fact that you can style a wig any way you like, the actual styling procedure is a little different from styling your natural hair. This applies to whether we're talking about wigs for women or men. In this post, we are going to discuss styling both women's wigs and men's toupees. Keep reading!
While some choose to wear wigs straight out of the box, others are more likely to personalize them to better fit their personal fashion sense. In either case, styling most wigs to achieve a natural look may involve trimming, dyeing, or curling the hair. Whilst some wigs are produced with synthetic hair, they are less expensive, but you will have fewer styling options. It is preferable to choose higher-quality human hair that can be curled, straightened, or colored if you intend to wear your wig for an extended period of time.
Lordhair uses only real human hair but please note that the gray hair of our stock wigs is synthetic hair.
Let's have a look at some of the styling tools you will need for your wigs.
Tools You Need to Style Your Wig for Women
Wide-tooth comb
Brush
Small fabric scissors for trimming
Curling iron
Tools You Need to Style Your Wig for Men
Wide-tooth comb
Brush
Hairdryer
Gel/leave-in conditioner
Pre-Styling Tips
Wash your wig
To make wigs last longer, you should only wear them in a neat and tidy style, i.e. after you have brushed out the knots. Use shampoo that is free of sulfates, or select a shampoo that is designed specifically for human hair, or even better, human hair wigs.
Straighten out the wig
To fully brush the wig, you can either use a comb with wide teeth, a paddle brush, or a Tangle Teezer. Working your way up to the crown of the wig, begin at the tips of the hair and work your way down. When you style a wig that is knotted, you will end up with an untidy style. What's more, it may even damage the wig.
Style a dry wig
When the human hair wig is damp, you should not attempt to style it. It is possible for the wig to become ruined by doing so, but if the wig is made of real hair, you can use a hairdryer with the heat turned down to its lowest setting.
Curling the Wig
A decent rule of thumb is to keep the temperature of the curling iron between 200 and 300 degrees. Although human hair wigs can be curled, doing so for an extended time might cause the hair to become dry and brittle.
You may maintain the curls by spraying them with hairspray. However, a buildup of products can have an effect on the wig and cause it to fall apart more quickly if you use too much of the product, and too often.
Procedure
Create different sections in the hair.
Wrap one of the smaller parts around the barrel of the curling iron so that it is facing away from your face.
Keep your hand on the curling iron for five to seven seconds.
Proceed in this manner for the other sections. You may create a loose wave by gently detangling the curls with your fingers and then brushing them out.
Yenu took advantage of our perming service to add some wave to his men's hair system
Ponytail
If desired, style the wig in an updo. You can style your hair in a bun or ponytail if you don't want to wear it down. Put the hair up in a high ponytail to make a top knot. A ponytail holder or bobby pins can be used to hold the bun in place. This style is often preferred by women but nowadays, it's not unusual for men to also style their wig in a bun. This is often known as a man bun. A man bun is often achieved when the hair on the bottom half of the head is shaved, and only the top section of hair is long and can be tied back. It is an incredibly popular male hairstyle, emulating characters on hit television shows such as Game of Thrones.
Order a long-haired custom-made wig and give yourself a man bun!
Now, let's move on to have a look at some other specific hairstyles for men.
Top Hairstyles for Men
Short textured haircut
A short, textured haircut looks great on all hair types, thick or thin. A short, textured haircut gives the wearer's thick short hair a sleeker appearance and lessens volume. The wearer would appear more contemporary and textured with a small amount of tangle on top of the head. Today, you will notice many males on the street sporting this kind of hairdo.
Undercut
Men's undercuts have undoubtedly been one of the most popular hairstyles in recent years. This hairstyle's strikingly contrasted structure is what distinguishes it and makes it stand out. The undercut can give the wearer a sophisticated impression when worn with a variety of top styles, such as quiffs and bangs/fringes.
Bangs/Fringe
One way to hide a widow's peak or receding hairline is with the right bangs/fringe haircut. Since the person's bangs can cover their eyebrows with the straight fringe style, their receding hairline is fully concealed. A style like this is also ideal for folks who prefer an undercut but don't want it to be overly daring. If a person prefers a messy fringe to a straight one, this hairstyle also offers that choice.
By default, an uncut and unstyled wig will give you this kind of look as the hair will lie flat and cover your forehead. At Lordhair, our stock wigs for men have hair that is 5-6" in length.
Learn what else to do about a receding hairline!
But with Lordhair, you don't have to order an uncut wig …
Order Your Pre-Cut and Styled Wig
Lordhair is the home of high-quality toupees and wigs! You will find a wide variety of options available to you to suit your appearance or the specific look you wish to achieve.
We're on hand to help you with this thanks to our professional haircut service. This is something aimed at our male customers. Men, you can choose from a variety of styles and we've listed the hair length of the different sections of the head so you can be clear about just what it is you're getting.
One example of what we can do with your wig before shipment!
You are more than welcome to chat with us if you have your own hairstyle in mind. You will need to provide pictures that capture the hairstyle at different angles for accuracy and you should include preferred hair lengths of the different sections of hair if you can.
Do you wish to start wearing your hair system as soon as it is delivered to you? If so, be sure to select Haircut when ordering your hair system.
How to Style a Wig: Final Thoughts
Just because you wear a wig doesn't have to mean you don't have any styling options - quite the opposite in fact! Your styling options are endless but be prepared to adapt your normal routine to accommodate the fact that you're wearing a wig.
Thanks to our cutting and perming service, Lordhair is also on hand to help you achieve your desired look with your new wig. Our friendly team will be more than happy to discuss your new look so, don't hesitate to get in touch!

Email: support@lordhair.com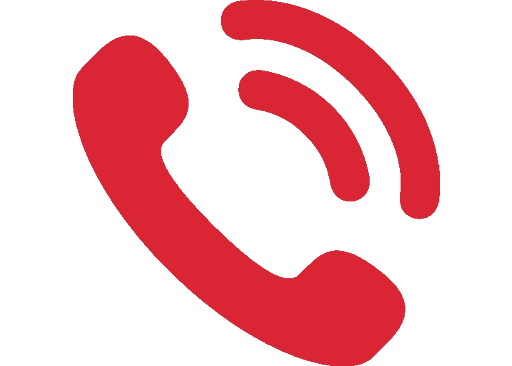 Tel: +86 532 80828255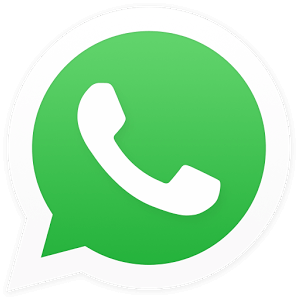 WhatsApp: +8618678615507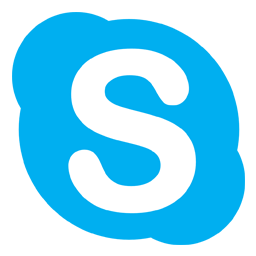 Skype: Lordhair
Find us on social media