These Are Early Signs of Alopecia in Men - Home Remedies Included
By

Ray Lordhair

2019-09-25 08:17:00
94 views
Every disease has some early signs, and Alopecia is no different. The most common problem among men, hair falls out in round patches from the scalp, leaving you with visible hair loss. Alopecia can lead to complete hair loss if not treated on time. This common problem can be treated in several ways but nothing beats home remedies to cure early-stage Alopecia!
In this blog, Lordhair will share the early signs of alopecia, and tell you about the home remedies to gain back your hair. Let's start with the early signs of alopecia first!
Early signs of Alopecia in men
Those men who are suffering from alopecia will notice the following early signs:
Patchy Hair Loss
It is one of the most common signs of Alopecia. You will experience coin-sized or round patches on your scalp. This type of problem not only affects the scalp area but also involves certain areas of our body like beard, eyelashes, eyebrows and many other areas where hair grow. Moreover, your skin will become itchy and painful before the hair falls out.
Effect on the finger and toenails
For those men who are suffering from the problem of alopecia will notice changes on their fingernails and toenails. This is one of the earliest signs of alopecia which can be noticed easily. Alopecia usually causes pitting on nails which may show up as deep holes. Another unusual sign that you will notice is the presence of white spots or lines on your nails. At one point, your nails can lose their shine or become thin and split.
Sudden loosening of hair
You will start noticing a sudden hair loss on the scalp while combing or washing your hair. Even after gentle hair tugging will bring out a few strands. This early sign of alopecia can also be caused by stress and trauma. This problem is usually caused due to excessive use of medicines, scalp infections and iron deficiency. Sudden loosening of hair gives only the appearance of thinner spots on the head and can be treated.
Widespread hair loss
In some cases of alopecia, men will lose hair not only from the scalp but also from other parts of their body. This problem is generally referred to as alopecia Universalis. In this condition, men not only lose excessive amount of hair on the scalp but also from other parts of his body like eyebrows, eyelashes, hair of arms, legs, and chest. This type of alopecia can happen at any age and is referred to as an immune disorder.
Take a look at different types of scalp infections that causes hair loss just like alopecia!
Exclamation mark hair
As the name suggests, the hair starts to get narrow at the bottom just like an exclamation mark. These small 3-4 mm hair are wider at the top and then taper to a progressively thinner hair as the hair meets the scalp. The way to recognize this early sign of alopecia is that they appear pale at the bottom and dark at the top of the hair. It is mostly caused due to inflammation which weakens the hair and causes hair fall.
Above are some early signs of alopecia which can cause excessive hair loss if not treated on time. There is no cure for alopecia but treating them using the right remedies (home or medical) can help you cover bald patches with new hair.
Let's talk about the best home remedies which will help you recover from alopecia.
Home remedies to treat alopecia
Using home remedies has always been one of the best methods to treat alopecia. These remedies will not only eliminate the problem of alopecia but also trigger hair growth on the scalp. Below is the list of best home remedies:
Probiotics
For those who have no idea about this home remedy, Probiotics are live microorganisms that have been found to prevent and treat alopecia. Also known as friendly, good and healthy bacteria, this remedy require consumption or application on the scalp to soothe scalp irritations and restore hair growth. Consuming foods like yogurt, cheese or sour pickles daily will help you to eliminate the problem of alopecia slowly at an early stage.
Zinc
You will be glad to know that consuming food rich in zinc not only helps you to repair and grow hair tissue but it also keeps the oil glands near the follicles working properly. It has been found that taking high zinc doses can also contribute to hair loss. So, it will be better to consume zinc in the form of food. Foods high in zinc include oysters, beef, spinach, wheat gram, pumpkin seeds and lentils can be easily added to your diet.
Struggling with chronic alopecia hair loss? Use modern hair systems to overcome the problem.
Coconut oil
It's time to talk about one of the most famous alopecia home remedies; none other than the coconut oil! Used since ancient times, this remedy is a unique combination of fatty acids that improve hair health and also conditions your hair. Rubbing coconut oil on your hair twice a day will help you to overcome the problem of alopecia and will cover up the patches with strong and thick hair on your scalp.
Lavender essential oil
Home remedies like lavender oil help men to escape the problem of alopecia. Made directly from the plant of lavender, this oil stimulates hair growth on the scalp. With its antimicrobial properties, it helps in preventing bacteria and fungi which causes hair loss. Skin inflammation caused by alopecia can also be eliminated by applying lavender oil directly to the inflamed area. Applying lavender oil on your scalp for 5-10 minutes will help you to eliminate alopecia.
Onion juice
Men who are suffering from alopecia can also benefit from applying onion juice on their scalp. This home remedy is rich in Sulphur and Quercetin that is known for boosting hair growth. Bear the awful smell, and onion juice will increase the blood circulation which will bring oxygen and nutrients to the scalp. Applying onion juice twice a week will help you grow thick and healthy hair within a few months.
Above are the early signs of alopecia and 5 home remedies which can help you to treat this scalp problem. The problem caused by alopecia can be tackled if caught early! Using the above home remedies might help you to eliminate this hair loss problem. Do consult your dermatologist before using these home remedies on your own!
Chronic alopecia sadly cannot be fought through above home remedies. The most cost effective solution to fight severe hair loss is wearing modern hair system. Lordhair provides world's best hair systems and toupees customized to your unique needs. Our hair recovery products are shipped to more than 100 countries and come with a 30 days money back warranty!
Send your queries regarding hair systems to support@lordhair.com or connect with Lordhair on Facebook.

Email: support@lordhair.com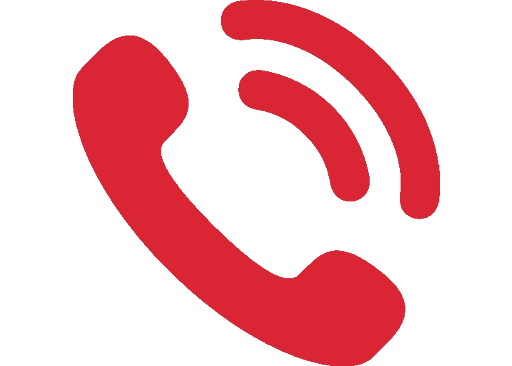 Tel: +86 532 80828255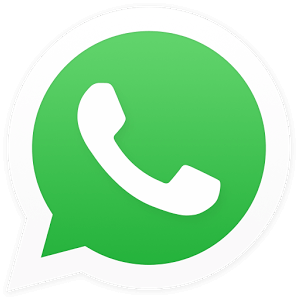 WhatsApp: +8618678615507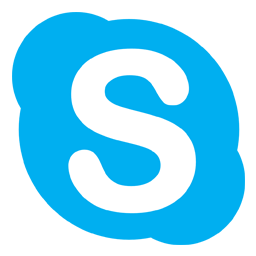 Skype: Lordhair
Find us on social media