20 of the Best Hair Growth Products
By

Harry lordhair

2023-01-11 15:19:00
53 views
Sometimes our hair needs a bit of a boost to give us the hair growth we want. Good hair doesn't always come about naturally, unfortunately. The reality is that to make sure our hair is as full, thick and as healthy as possible, we should be using top-quality hair care products.
So, without further ado, and in no particular order, let's have a look at 20 of the best hair growth products out there for both men and women!
#1

pura d'or Hair Thinning Therapy Shampoo

The shampoo prevents hair loss, makes hair stronger, lessens the likelihood that hair will break, and stimulates the scalp. It is made of natural ingredients and it is hypoallergenic.
#2

OGX Biotin & Collagen Shampoo

This shampoo employs a combination of wheat protein hydrolyzed with biotin vitamin B7 collagen. The manufacturer states that one-time use of this shampoo can make hair appear fuller.

#3

Keranique Hair Regrowth Treatment for Thinning Hair

The product should be applied straight to the scalp twice daily according to the manufacturer. The FDA-approved (Food and Drug Administration in the US) hair loss therapy minoxidil is the product's active component.
#4

Shea Moisture Jamaican Black Castor Oil

This leave-in hair conditioner is made for curly, wavy, or natural hair and is meant to nourish and moisturize the hair. It might make the hair less likely to break when it is detangled. The manufacturer states it is good for people who often straighten, color, perm, or use heat on their hair.
#5

Kérastase Initialiste Scalp and Hair Serum

The goal of this leave-in serum is to make the hair fibers smoother and stronger and to reduce breakage. It makes the hair very strong at the cuticles and the native plant cells hydrate the hair root.
#6

Kevin Murphy Body Mass

After they succeeded in making an eyelash-thickening product, this company used the same technology to make a product that helps hair grow. The product needs to be applied on wet hair and left there to settle. It has a mix of super foods like oleanolic acid, which helps hair follicles, and baobab fruit extract, which makes hair soft and strong.
#7

Root Lifting Serum

The formula is vegan-friendly. It has a triple shot of powerful botanicals that lift hair at the roots to make it look like it has a lot of volume. It also has caffeine, which comes from plants and works to increase blood flow to the scalp and add volume.
#8

Miss Jessie's Mafura Hair Oil

With the help of nourishing oils, like soybean, avocado, argan, sweet almond, Abyssinian, coconut, jojoba, and kukui nut, this product helps hair grow, protects it from breakage, soothes a dry or itchy scalp, and hides split ends.
#9

The Mane Choice: Alpha Multi-Vitamin Scalp Growth Oil

To nourish, soothe, and stimulate the scalp, this light oil contains biotin and botanical extracts such as rosemary and sunflower, as well as a good amount of soybean, sweet almond, grape seed, jojoba, and coconut oils.
#10

Carol's Daughter Monoi Repairing Hair Mask

The hair mask has monoi oil and silk that has been broken down. The product can be shampooed into the hair and left on for 5–7 minutes. The manufacturer states that people should use it at least four times a month.
#11

Nioxin 3D Intensive Hair Booster

This product is a conditioner made by Nioxin. It should be massaged twice a day into areas of the head that need it, like a receding hairline. The product can help hair grow thicker by making a protective barrier around the cuticle, which stops hair from getting thinner and damaged.
#12
Nutrafol
This brand produces nutraceutical-based hair growth supplements that give people the nutrients they require for strong, healthy hair growth such as a supplement for postpartum hair shedding and a DHT inhibitor.

#13
Viviscal
While decreasing hair loss, this hair growth supplement boosts both the quantity and thickness of the hair. There is a caution that it might not be suitable for people that have seafood-related allergies.
#14

Keeps Thickening Pomade

This product is designed to give the appearance of thickness to men who have thinning hair. Even though it is not a therapy designed expressly for hair loss, the company claims that it might make thinning hair appear to be thicker than it actually is.
#15

Rogaine 5% Minoxidil Unscented Foam

Minoxidil, the primary component of this foam, has received authorization from the FDA to stimulate the growth of hair. In addition, the product has botanical extracts, which work to support a healthy scalp and follicles.
#16

Shapiro MD Shampoo

It is known that the hormone dihydrotestosterone (DHT) is one of the primary contributors to hair loss. This product is made up of three natural components, one of which is an extract from green tea, which the manufacturer claims can block the production of DHT.
#17

The Ordinary Multi-Peptide Serum for Hair Density

This product was created by the company to encourage thicker, longer hair, especially when used with a scalp massage.
#18

Hair Sweet Hair by HUM

These special kinds of gummies support healthy hair growth and according to the manufacturer, are the secret to thicker, longer, and healthier hair growth. The vegan berry heart-shaped gummies contain biotin and folic acid. They also contain zinc which helps to keep hair follicles healthy and less prone to shedding.
#19

Elon R3 Extra Strength for Thinning Hair

One container contains a total of 60 tablets. The company recommends taking one pill twice a day. It does not contain any added sugar or artificial flavors and assists in the development and strengthening of hair in a short amount of time.
And last but not least …
#20

Hair Replacement Systems by Lordhair

OK, yes, we know a hair replacement system isn't a hair growth product but it is a 'hair growth' miracle product in that it instantly gives you a full head of hair. Hair replacement systems – or toupees for men and women's topper wigs - are an excellent way to cover hair loss and are now more natural than ever. They will look virtually invisible on the head.

Whether you're a man:
Champion full lace men's toupee
Or a woman, Lordhair has you covered!
Serenity clip-on women's topper with Remy hair
If you can't wait around to see the effects of hair growth serums and pills, we recommend the huge range of Lordhair men's toupees and women's toppers that are made from real human hair. To find out how our toupees and wigs can be the ultimate solution to your hair loss contact us at support@lordhair.com or via any of the ways listed below.
Hair systems: your way to a full head of hair again!

Email: support@lordhair.com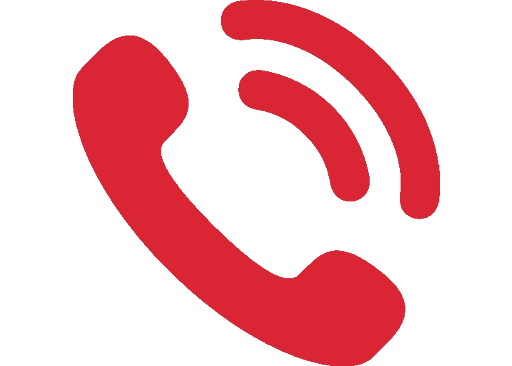 Tel: +86 532 80828255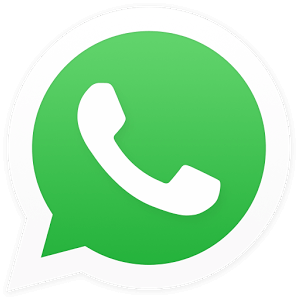 WhatsApp: +8618678615507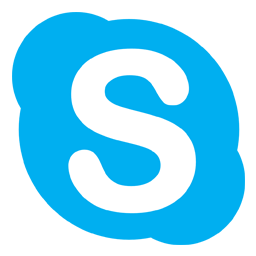 Skype: Lordhair
Find us on social media