YJ224: Mono Top Skin Front PE Line Perimeter Hair Integration Hair Replacement System
Product Code: YJ224
A carefully designed hair integration system where women can pull their own hair on the side of their head through the polyester-lined net base with 1/4" sized holes. Its skin front is highly realistic and it has a durable mono top.
US$289.00
US$269.00
FREE SHIPPING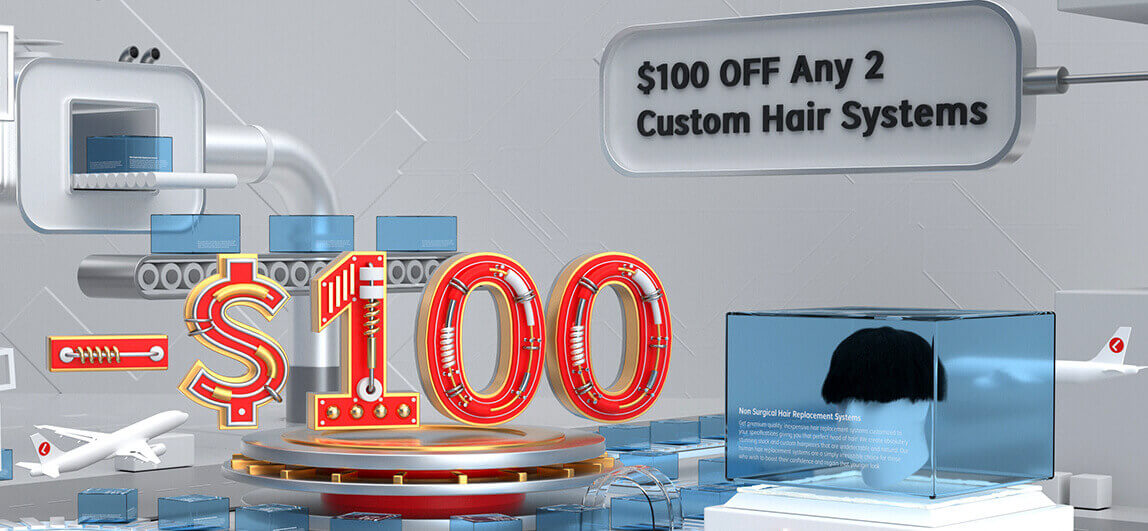 | | | | |
| --- | --- | --- | --- |
| 00 | 00 | 00 | 00 |
| Days | Hours | Minutes | Seconds |
Secure Payment

Our transactions are secured as our website is uses SSL encryption, meaning personal and payment data are secure.
Free Shipping

We ship to more than 200 countries all over the world.
30-Day Money Back Guarantee

Every hair system comes with a 30 day guarantee for any manufacturing mistakes or quality defects.
As part of our CSR program, we are offering free, fully-customized wigs to children under the age of 12 who are suffering from hair loss.
As such, we will donate $1 to this cause for every Lordhair hair system that we sell.
For more information, please visit Free Wigs for Kids:
https://www.lordhair.com/free-wigs-for-kids
Base Construction: Polyester line net base of 1/4″ hole size with mono on top and poly front, Integration model hairpiece
Hair type: High quality Indian human hair, Chinese hair, Remy hair and synthetic hair are available.
Appearance: The top view looks better than the front hairline.
Suited hair density: Light to heavy
Comfort: Feather light, airy feel, breathable. Big hole net enables wearer to pull the hair out through the net holes. This allows people to wear a custom hair replacement system without shaving their heads.
Applicable User: Women (or men) with thinning or diffused hair loss
The best choice

Review by

Alison

I used other hair system, this one is bar far a beter choice.