Natural French Lace with Swiss Lace Hair Toupee for Men and Women
Product Code: T331
This toupee for both men and women combines French lace with a Swiss lace front for an extra natural appearance. The front can actually be replaced so you can get longer put of your hair system.
US$299.00
US$269.00
FREE SHIPPING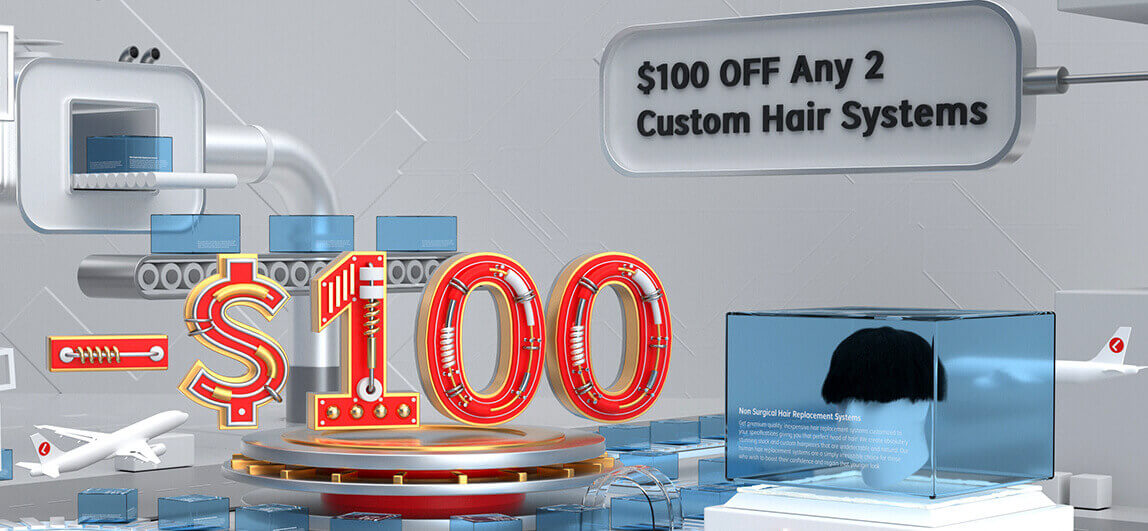 | | | | |
| --- | --- | --- | --- |
| 00 | 00 | 00 | 00 |
| Days | Hours | Minutes | Seconds |
Secure Payment

Our transactions are secured as our website is uses SSL encryption, meaning personal and payment data are secure.
Free Shipping

We ship to more than 200 countries all over the world.
30-Day Money Back Guarantee

Every hair system comes with a 30 day guarantee for any manufacturing mistakes or quality defects.
As part of our CSR program, we are offering free, fully-customized wigs to children under the age of 12 who are suffering from hair loss.
As such, we will donate $1 to this cause for every Lordhair hair system that we sell.
For more information, please visit Free Wigs for Kids:
https://www.lordhair.com/free-wigs-for-kids
This french lace with swiss lace hair toupee is suitable for both men and women and offer great breathability and comfort. The Swiss lace will give a particularly natural look to the front of your hairline. This Swiss lace is replaceable and since the frontal part of a base is the most fragile, replacing this part can save you a lot of money. Should you desire something more durable then the Swiss lace front can be replaced with French lace or the French lace in the center with Fine welded mono.
excellent system

Review by

MikeP

excellent system

Perfect fit. Superb quality

Review by

Geoff S***

This is a review of my first and so far only order from Lordhair. I will be re-ordering shortly and I will do a review of that one as well to evaluate consistency. I have had this unit now for over a month. it arrives in a sturdy high quality plain white box with a magnetic closure similar in quality to an Apple product which can be used over again if you need to send a unit back for repair in the future.
I can say right off that the craftsmanship is superb and it fits like a glove, and this fit was achieved just by providing my measurements only, no template! it is the best unit I have purchased anywhere in the last 20 years. It may not be perfect but I am very pleased!
The Lordhair unit required only 15 minutes of trimming excess lace, Don't be reluctant to include specific details with your order so that the Lordhair technicians will be able to understand more precisely what you want.
The only downside was that it took 3 weeks longer to arrive than they claim for a rush order and no explanation was forthcoming. It could have been the complexity of my order. It could have been something else. I don't know but this caused me much anxiety at the time, however in retrospect if something of this quality takes longer it is well worth the wait. Perhaps Lordhair's new order and completion tracking system announced in September 2018 will ease future worries.
My last order from a U.S. based company was sized way too large (even though I sent in a carefully fitted template) and had to be taken in at 4 places to be wearable at all. I have found that this is more often the case when dealing with US brokers who all manufacture in China, India, or Mexico and not in the U.S. anyway. So eliminate the middleman and go directly to Lordhair to get the quality you want at affordable prices.
You can also dispense with another middleman, PayPal, if you wish, as I did, and pay directly with your credit card without apprehension. Lordhair makes more income per unit from individual orders than from bulk orders and hopefully they will pay greater attention to detail from individuals and assign their best technicians to us as well as possibly passing on some of the savings to customers. - G.S. Vancouver, BC, Canada Sept. 201