Fine Welded Mono with Skin Gauze Mens Toupee
Product Code: L4 Toupee
The L4 has a durable fine welded mono front and top that is reinforced with a 1" skin gauze perimeter. Double needle reinforcement stitches on the overlap of the mono and skin gauze give extra sturdiness.
US$299.00
US$269.00
FREE SHIPPING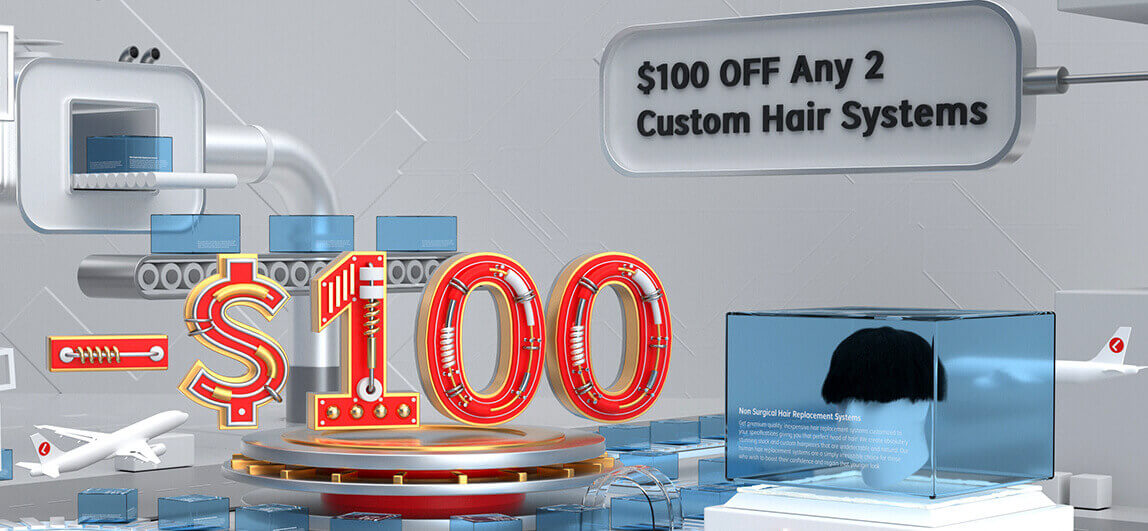 | | | | |
| --- | --- | --- | --- |
| 00 | 00 | 00 | 00 |
| Days | Hours | Minutes | Seconds |
Secure Payment

Our transactions are secured as our website is uses SSL encryption, meaning personal and payment data are secure.
Free Shipping

We ship to more than 200 countries all over the world.
30-Day Money Back Guarantee

Every hair system comes with a 30 day guarantee for any manufacturing mistakes or quality defects.
As part of our CSR program, we are offering free, fully-customized wigs to children under the age of 12 who are suffering from hair loss.
As such, we will donate $1 to this cause for every Lordhair hair system that we sell.
For more information, please visit Free Wigs for Kids:
https://www.lordhair.com/free-wigs-for-kids
The L4 custom mens toupee is super strong and you can show your front hair line with confidence. This model is a good combination of durablility and naturability. The L4 mens toupee is constructed from Fine welded mono with a 1 inch skin gauze perimeter. Premium strength and durability are achieved with this mens toupee thanks to the fine welded mono. The rigidity of the base means when hair is knotted to the base, they stay on, limiting the problem of hair shedding. The strength of this mens toupee allows it to hold heavy density hair from 3 inches to 30 inches long. The front has a single layer of fine welded mono. The front hair line is graduated hair line with single hairsingle knots, which can be bleached for even more realism. You can also brush the hair back, and no one will notice the hairline.
This is a custom made product as an example, all the specifications will be customized per your need. Below are the specifications of the product shown in the pictures for your reference.

| | |
| --- | --- |
| Base Design | Fine welded mono with thin skin perimeter, fine welded mono front |
| Base Size | 8" x 10" |
| Base Material Color | Flesh |
| Front Contour | CC |
| Hair Type | Indian Human hair |
| Hair Color | #1B |
| Hair Length | 6" |
| Hair Density | Medium light |
| Hair Direction | Free Style |
| Wave & Curl | Natural Straight |
| Advantage | Breathable, More durable than French lace base. Undetectable hairline |
About Hair Cut-in
Lordhair provides hair cut-in service. You can send in pictures to show the hair style you want. Or you can choose a hair style among the pictures we offer.
Excellent

Review by

roshan b***

nice