Popular Hair Integration System For Women
Product Code: JQ660
A popular hair integration system for women with a PE polyester line base of 1/4" x 1/4" holes (although the exact size of the holes can be determined by you) that adds significant volume to your own hair.
US$259.00
US$239.00
FREE SHIPPING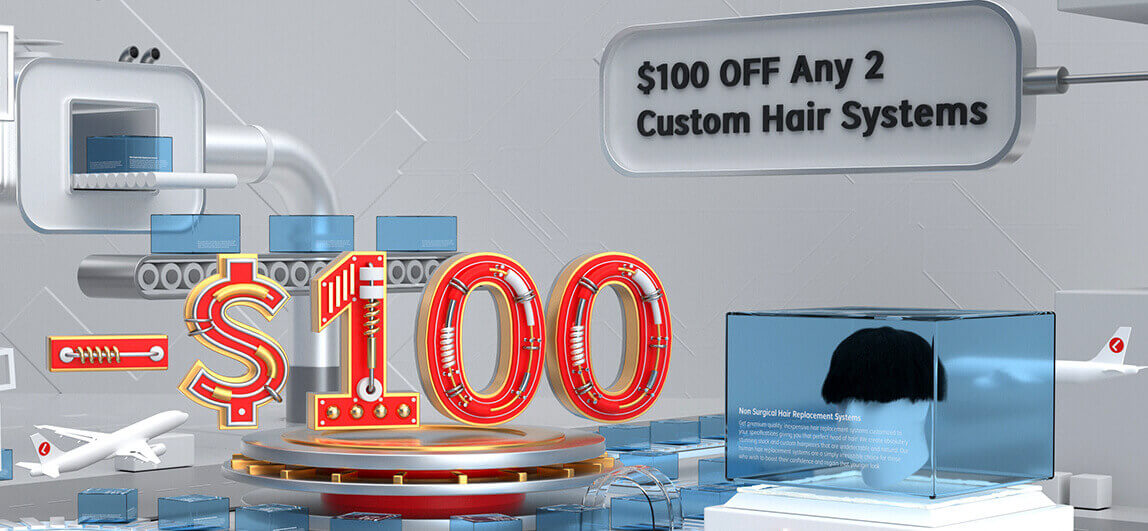 | | | | |
| --- | --- | --- | --- |
| 00 | 00 | 00 | 00 |
| Days | Hours | Minutes | Seconds |
Secure Payment

Our transactions are secured as our website is uses SSL encryption, meaning personal and payment data are secure.
Free Shipping

We ship to more than 200 countries all over the world.
30-Day Money Back Guarantee

Every hair system comes with a 30 day guarantee for any manufacturing mistakes or quality defects.
As part of our CSR program, we are offering free, fully-customized wigs to children under the age of 12 who are suffering from hair loss.
As such, we will donate $1 to this cause for every Lordhair hair system that we sell.
For more information, please visit Free Wigs for Kids:
https://www.lordhair.com/free-wigs-for-kids
Integration hair systems are designed for women who want give volume to their current hair. The base is made with strong polyester line and narrow poly perimeter. The hair will be knotted along the lines, leaving big holes for users to pull their own hair through out them. Thus, their own hair will be evenly blended with the hair on the integration hair systems and achieve volume increasing purpose. You can order the same hair color as your own hair, so the hair mix perfectly and noboy can notice it. Or you can order a different hair color and mix it with your own hair to achive a highlight effect, which looks fashionable.
Cap construction: PE polyester line base with 1/4" x 1/4" hole all over, half inch pu perimeter all around
Feathers and comments: This design allows you pull your own hair though the line hole to blend it to hair on hair replacement. Hole size can be custom made to 1" x 1", 1/2" x 1/2" or 1" x 1".