JQ618: German Lace Center with Thin Skin Gauze Perimeter Hair Replacement System
Product Code: JQ618
This is a hair system for people who wish to prioritize durability over a natural look. The German net center is strong but breathable with an airy feel to it whilst the skin perimeter gives you a clear area to apply tape or glue to.
US$299.00
US$269.00
FREE SHIPPING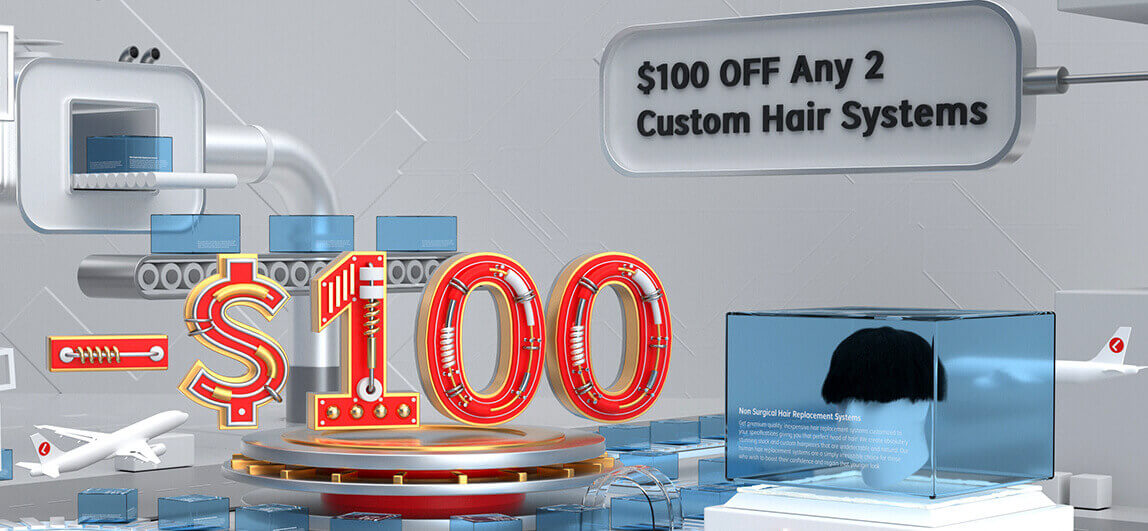 | | | | |
| --- | --- | --- | --- |
| 00 | 00 | 00 | 00 |
| Days | Hours | Minutes | Seconds |
Secure Payment

Our transactions are secured as our website is uses SSL encryption, meaning personal and payment data are secure.
Free Shipping

We ship to more than 200 countries all over the world.
30-Day Money Back Guarantee

Every hair system comes with a 30 day guarantee for any manufacturing mistakes or quality defects.
As part of our CSR program, we are offering free, fully-customized wigs to children under the age of 12 who are suffering from hair loss.
As such, we will donate $1 to this cause for every Lordhair hair system that we sell.
For more information, please visit Free Wigs for Kids:
https://www.lordhair.com/free-wigs-for-kids
These men's hair replacement systems are best suited to people who are looking for durability over a natural looking front hairline. They have a German net center with a 1" flesh colored thin skin gauze band all around the perimeter. The German net gives an airy, a breathable feel to the base and the skin perimeter allows you to bond the hair system for longer as well as making it easier to clean. These men's hairpieces can support a medium hair density.
Base Construction: German net center with 1" thin skin gauze band all around. Double net in center with flesh color pu with gauze as perimeter.
Hair type: High quality Indian human hair, Chinese hair, Remy hair. Synthetic hair is also available.
Appearance: Hair is injected into the skin perimeter and hand-tied for natural looking as if the hair growing directly out of your scalp. Decent top views which is slightly better than the front hairline appearance.
Suited hair density: Light to medium
Comfort: Airy feel on top, totally breathable, the skin perimeter provides a track area for the easy application of tape and adhesive. Incorporating the skin perimeter will also enable you to bond the hair system for longer periods of time and it also makes it easier to clean.
Applicable User: Wearer who is looking for durability and does not overly concern the front hairline appearance.
You buy from Lordhair, you buy directly from manufacturer, Asia factory for hair replacement systems, men's toupee, women's wigs and hairpieces.
Thank you

Review by

Afzal

I've had hair grafts a long time ago, so I had some hair on my head, but not enough, esp. in the back, it had continued to thin. Finally made the decision to shave the thinning area and wear one of your systems. I am a hairstylist, it is so great to have hair I can style again. Gotta say I love this hair. Thanks