Description
Details
Fine welded mono lace cap with skin with gauze all around perimeter, fine welded mono lace on front. The overlap area between lace and skin is scalloped inside to make connection bonding invisible. 1/4" pu coating bonding across the crown support the concave well for perfect fit.
Features and comments:
1. Fine welded mono is durable and very natural lace material. It can be changed to French lace if client prefer softer lace.
2. Client requests spot highlight all over.
3. 1/4" pu coating strip across the crown to support whole net area for perfect fit.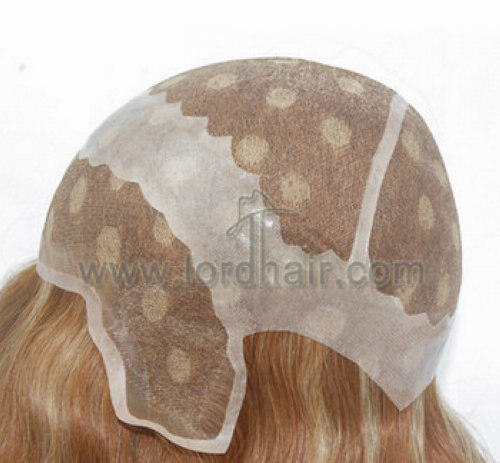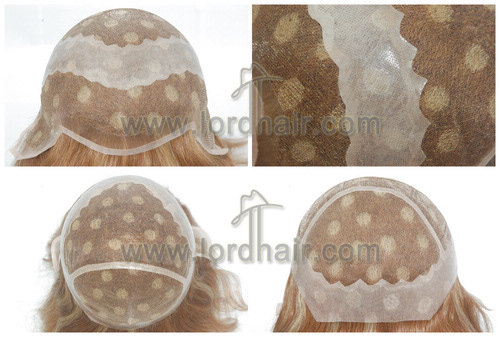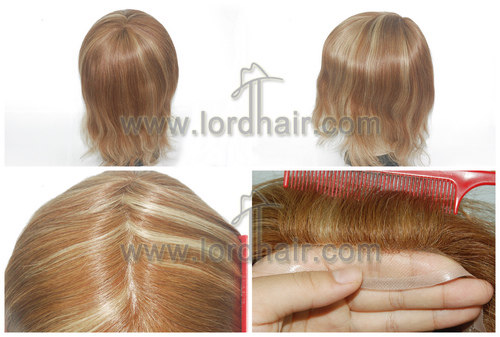 You buy from Lordhair, you buy directly from manufacturer, Asia factory for hair replacement systems, men's toupee, women's wigs and hairpieces.
Reviews
Customer Reviews (2)
the best made wig I have received

Review by

Wlepla G***

My product review: I've ordered a lot of wigs and by far this is the best made wig I have received. The hair is quite curly but easy to work with. I was going to up the density but I'm glad I did not because it would have been way to much hair. (Posted on 11/6/2013)

Beautiful

Review by

Chanel L***

I am very happy. It is a beautiful wig and I am very Happy. Fast service as well. I will buy again. (Posted on 1/11/2012)