JQ598: Super Thin Skin V-looped Hair Swiss Lace Front Hair Replacement System For Men
Product Code: JQ598
This hair replacement system has a super thin skin base with French lace on the front part. Knots on this section are all bleached and the hair is V-looped to the skin section so high realism is assured over the whole hair system.
US$299.00
US$269.00
FREE SHIPPING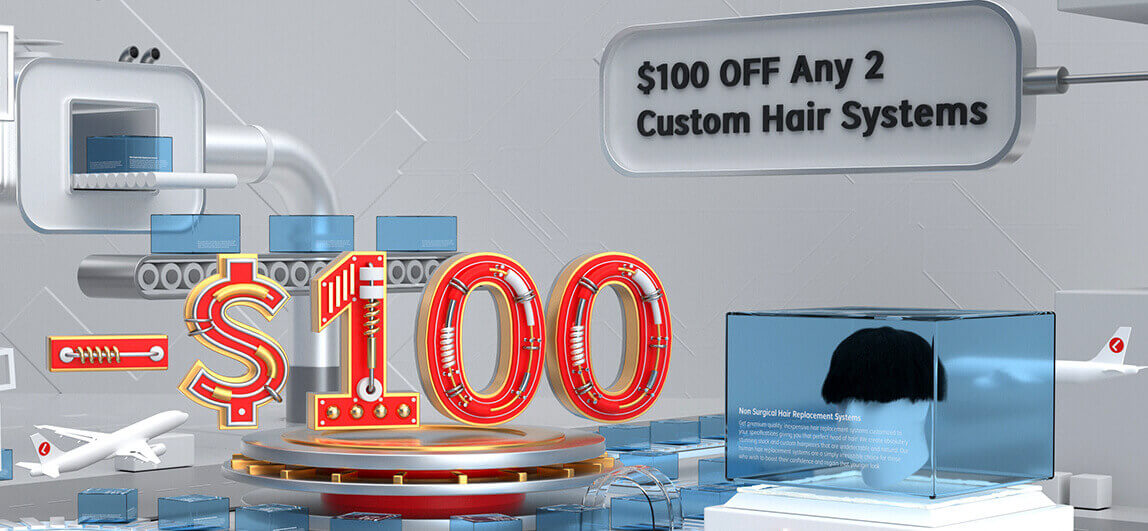 | | | | |
| --- | --- | --- | --- |
| 00 | 00 | 00 | 00 |
| Days | Hours | Minutes | Seconds |
Secure Payment

Our transactions are secured as our website is uses SSL encryption, meaning personal and payment data are secure.
Free Shipping

We ship to more than 200 countries all over the world.
30-Day Money Back Guarantee

Every hair system comes with a 30 day guarantee for any manufacturing mistakes or quality defects.
As part of our CSR program, we are offering free, fully-customized wigs to children under the age of 12 who are suffering from hair loss.
As such, we will donate $1 to this cause for every Lordhair hair system that we sell.
For more information, please visit Free Wigs for Kids:
https://www.lordhair.com/free-wigs-for-kids
This men's hairpiece will not fail you in your quest for a natural appearance. What's more, it also presents you with great styling options. The ultra thin skin becomes invisible-like on your scalp and the fact that the hair is V-looped to it means your hair will be free to be styled in any direction. The front Swiss lace could not be any more delicate or fine and it'll leave you with the most natural of front hairlines. The knots around it are bleached making them undetectable. Brush your hair back and people will think your hair is growing right out of your scalp. The thickness of the skin base can also be customized to your exact specifications and hair can be knotted or injected should you wish.