Get Your First Hair System with Lordhair
By

Ray Lordhair

2018-06-21 07:35:10
102 views
Nowadays, there are lots of people who suffer from hair loss and after trying many unsuccessful methods to solve the issue , they finally find a way which is more convenience and cost effective, that is to buy a hair replacement system.
When you buy a hair system for the first time, you may get confused about how it all works You've probably been browsing so many websites to find the perfect hair system for your first try, and finally you find one, and you place an order online. Before you get to that stage you have will probably have a few questions.
What kind of hair system should you buy, skin base or lace base? What hair system suits you well? and many more. Here I will tell you it is pretty simple to choose a hair system at Lordhair, also today I am going to recommend you some systems which we can ship out immediately, you don't need to wait and you are going to have a new, confident appearance.
Here at Lordhair we have all kinds of stock systems for you to choose from. Today I will mainly focus on some of our best sellers. First I will recommend some lace systems.
F27+ - Fine mono with super thin skin perimeter and lace front, skin perimeter and French lace front with an undetectable transitional hairline. The composite base of this men's hair piece is a cut away, so you can easily resize it. The fine mono top is much more durable than French lace base but also breathable, and this hair piece toupee has a base that is easy to clean and attach. The hair piece can also be parted in any direction because the hair is free style.
S7- Full French lace base with stitching lines for better shape and extra durability. this hairpiece for men are completely breathable which allows heat and moisture escape keeping you cooler, and with bleach knots all over makes it looks natural as well, which also have many colors, you can choose want you like.

Q6- French lace front with Poly sides and back. These French lace hairpieces for thinning hair are totally breathable so it's great if you live in a warm climate. The Poly sides and back make these hairpieces for thinning hair easy to tape and clean. These mens hair pieces for thinning hair look natural because of the graduated, bleach knot single hairline. These hairpieces for thinning hair have durable double knots on the rest of the base. Now let's check out some skin base systems.

S22-Transparent ultra thin skin base with V-looped hair all over (thinnest skin 0.03mm). The V loop ventilation method is used on this men's hair piece so the base is knotless and the hair stand quite lift so you can style it freely. This hairpiece toupee not only has a natural from hairline, the feather light 0.03mm thin transparent base which is easy to attach and super comfortable.
S1-which is made from a transparent super thin skin base. These men's hair pieces are natural and undetectable. V-loop hair on the front 1/2" with a graduated hair line creates a realistic appearance. The rest of the base has single hair single knots to create a natural top view with some durability. If you like natural men's hair pieces which are easy to attach and clean then the S1 is a good solution for you.

S1-V- is made with the knotless V-loop ventilation technique which lets you style your hair freely in any direction. With a base thickness of 0.06mm, this hair piece toupee is realistic but more durable than the stock S22. These Mens Hair Pieces are also unnoticeable with a graduated front hair line and super natural top view, the base material is also easy to attach and clean.
Lordhair's best-selling stock hair replacement systems are made of 100% real human hair & top-quality materials. Besides producing great hair systems, we are also known for providiing world-class customer service.
If you want to have a natural looking hair system, but also want breathability, you are better not to choose skin as it is not breathable. We usually recommend lace front systems, which look natural after we add bleach knots, especially for the front. So if you want to have a natural looking, you can just choose a lace front system, which is natural and breathable as well.

If you can't find the system you like in our stock, you can also choose to customize one too.
Here at Lrdhair you can find a variety of custom hair replacement systems made according to your special requirements including: base size, hair density, hair length, hair color, hair type, gray hair, and so on. You will have a perfect and undetectable hair system, whether it's a lace hair system, skin hair system or mono hair system. Now I will show you how to place a custom order in lordhair website.

Firstly, you should go to our website which is www.lordhair.com and then create an account to log in before you place your order, it is better to log in as you earn reward points after the order is completed and we also we offer a $30 coupon code for your first custom order. Sounds awesome right?
You just need to go to the custom hair systems tab then click in to see all our custom styles. Once you've found your hair system, click customize now, then fill in all the details. If you can't find a style you like, then just go back our home page and click custom order on the top right of the page. Once you've filled in all the details, then click place order and go to check out. You are all done!
It takes longer than a stock hair system to arrive but you will find it is worth it when you receive your new custom hair system.
Before you buy your hair system from us, please also read the return and refund policy on our website as well.
For Stock hair systems:
-Can only be returned if unworn and unaltered, whether alterations are made by you or by us,at your request.
-If the base size or hair length we cut for you is incorrect, please send in photos first to show us.
-Goods must be returned within 30 days after you receive them.
-We will only replace or refund after we have received the goods. We take no responsibility for returns lost by postal services.
- You will be responsible for hair systems until they reach us.
For custom hair systems:
- If it is faulty, we will repair. If it is irreparable we will make a replacement system.
- You must provide photos and/or videos that demonstrate fault.
- Can only be returned if unworn and unaltered by you.
- Goods must be returned within 30 days after you receive them.
- Refunds can be claimed if unworn and unaltered by you.
- Refund attracts a 50% service fee.
- In order to cover labor and material costs, if you cancel a custom order before you recieve it, you will only recieve a 50% refund.
- If you order the wrong custom made hair system by mistake, the hair system cannot be returned for a refund. - If you would like us to adjust it, extra cost will be charged accordingly.
- You will be responsible for hair systems until they reach us.
For repair orders:
What repair service covers:
-Professional Cleaning
Removes glue and other residue from base.
-Mending base tears
If you have a PU base, we will brush on a new layer of PU.
-Lace front change
Edges fray over time, replacement achieves a more natural look.
-Hair refill
Loose hairs are removed and replaced with new hair that is color and density matched.

Here at Lordhair, your complete satisfaction is our aim both in terms of our products and customer service as well as value for money!

Always remember, Lordhair, for a better you.

Email: support@lordhair.com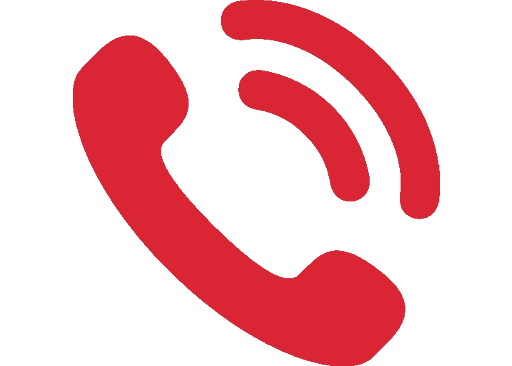 Tel: +86 532 80828255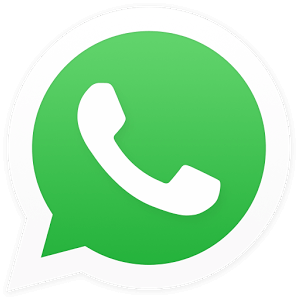 WhatsApp: +8618678615507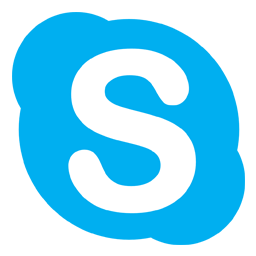 Skype: Lordhair
Find us on social media