7 Monofilament Hair Toppers and Wigs for Men to Beat Baldness
By

Lordhair lordhair

2020-07-04 03:18:43
1864 views
When it comes to highly durable wigs for men, monofilament hair toppers are considered the best. These hairpieces are often combined with thin skin, PU and lace to create the illusion of hair coming out from the scalp. Since we have a wide range of monofilament hair toppers in our catalog, we thought we would pick out the best for you.
In this blog, Lordhair will tell you about the best-selling monofilament hair toppers for men in our catalog that can help you gain back your hair confidence.
Genesis: F27 monofilament hair topper
Men who are losing hair around the crown area of their scalp should definitely try our Genesis monofilament hair topper. With a classic fine mono base, this stock hairpiece stands out for its breathability and durability. The poly perimeter adds structure to the whole base and helps it to retain its shape and contour. It is also easy to clean and apply tape or glue to. The way the back of the 8" x 10" base is designed allows you to cut the base down to your size by cutting along the poly sections.
The Genesis mono hair topper is made with 100% human hair and is available in 22 different hair colors at the impressive price of US$179.
Vigor: F27+ monofilament hairpiece
The Vigor is another fine monofilament hairpiece that delivers a realistic look and supreme comfort. This hair topper has the same base design as the Genesis but it has more of a focus on an undetectable look than durability. So, whilst the Vigor has a fine mono top, it has a thin skin perimeter and a French lace front. The perimeter of the Genesis is thinner so it is more natural in appearance but the main difference from the Genesis is the bleached-knot, French lace front of the Vigor monofilament human hair topper that will give you an undetectable front hairline.
Again, the Vigor mono hairpiece comes in an 8 x 10" base but it can be cut down to 5" x 6.5". This hair topper has 5-6 inch hair with a medium density and is yours for US$179.
ICON: Super fine welded mono hairpiece
The ICON is a mid-length welded mono hairpiece that can be worn on the top of the head to overcome thinning hair and baldness. The whole base is super fine welded mono which is breathable like lace because of its woven nature. However, it is a more durable material and one that will not need to handle with as much care.
The ICON monofilament toupee has 5-inch hair like all our stock hair systems and has a medium-light hair density. 5-inch hair means you will be able to cut and style the hair for it to blend in with your own hair on your back and sides. Choose from 10 different hair colors and all for just US$179.
Royal: L1 stock monofilament hair topper
The Royal is one of the finest human hair toppers available in our catalog. This monofilament stock hair topper has a fine mono top and a PU perimeter with a folded lace front which helps make the very front edge of the hairpiece undetectable. The PU perimeter also makes it easy to attach and clean. 100% Indian human hair of the Royal monofilament hair system further guarantees an undetectable appearance.
Thanks to the double split knots on the mono and the single split knots on the PU, the base of the Royal hair system is highly durable and shedding will be much less of an issue than it is with other hair systems. The Royal monofilament hair topper is available in different base sizes and has a starting price of US$139.
Haven't found the perfect hair topper yet? Check out our complete catalog of wigs for men
Novo: MW1 stock monofilament hairpiece
Don't want to compromise on breathability and comfort? Our Novo MW1 stock monofilament hairpiece is the one for you. Designed with a fine mono top, a PU perimeter, and fine welded mono along the front hairline, this hair topper is built to last.
Moreover, the Novo monofilament hairpiece is easy to wear, clean, and attach, making it one of the best monofilament hair toppers in terms of value for money. Available in five base sizes and all with 5-inch hair, the MW1 stock monofilament hairpiece has medium hair density and a starting price tag of US$139.
S2: Fine mono lace monofilament hair topper
Even though we have a wide range of stock hairpieces, some men prefer customizable mono hair replacement units. The S2 fine welded mono lace hair topper is one example of a custom-made hair system and as its name suggests, the base is made of fine welded mono with stitching lines for better contouring and extra durability. Fine welded mono has a similar appearance and feel to lace but it is considerably stronger.
This S2 hair system has 6-inch Indian hair but you can choose the exact hair type as well as all other features of the hair. Choose to have the knots bleached for a more natural appearance too. This customizable monofilament hair system is available to buy from US$199 but the price will depend on how you choose to customize it.
LM1: Fine mono with PU monofilament hairpiece
The LM1 mono lace front hairpiece is the second of two customizable non-surgical hair patches that we would like to share with you. This monofilament human hair topper has a durable, fine mono top with a ¾-inch wide PU perimeter. It is a very hard-wearing custom-made mono unit but it has a very natural ½" French lace front which makes the front part completely undetectable when attached to the scalp.
As for the hair, the LM1 mono hairpiece has 6-inch, medium-light density hair but again you can customize the hair to your particular preferences. This custom monofilament hair topper also has a very affordable starting price of US$199.
That ends our list of the best monofilament hair toppers of 2020! Whichever of these mono hairpieces you go for, it is sure to give you that full head of hair that you have been missing. In case none of the above monofilament hair toppers match what you're looking for, then browse our complete catalog of hair replacement products to find the hair system for you.
Do you have any queries regarding our monofilament human hairpieces? Send them to support@lordhair.com and have them answered by our hair experts!
Follow Lordhair on Pinterest for hair inspiration, wig discounts, and much more!

Email: support@lordhair.com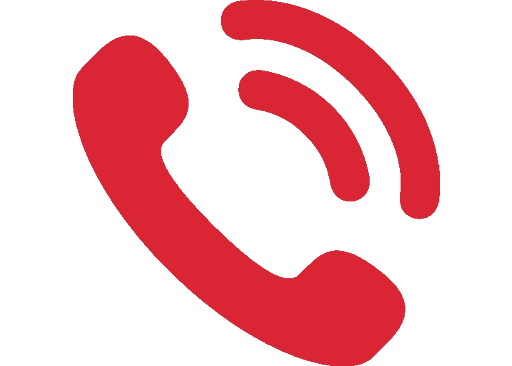 Tel: +86 532 80828255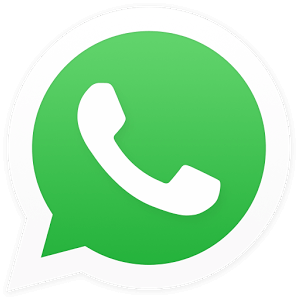 WhatsApp: +8618678615507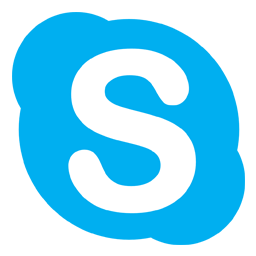 Skype: Lordhair
Find us on social media