How Long Does Covid Hair Loss Last?
By

Victor Lordhair

2022-06-24 22:02:00
714 views
Many devastating symptoms have resulted from long-term COVID-19 infections, including brain fog and fatigue as well as loss of taste and smell. Although hair loss is one of the most alarming side effects, it is usually temporary.
There have been published claims that people have lost their hair after contracting Coronavirus (COVID-19). Although there might be some proof to support a connection between COVID-19 and hair loss, these statements are mainly based on anecdotal evidence. Scientists and clinicians cannot officially link COVID-19 to hair loss because the virus is too new.
Telogen effluvium is a condition that causes hair loss, often as a result of severe illness (like COVID-19), stress or major life changes or events (such as childbirth or substantial weight loss).
What Causes Hair Loss?
Those who contract SARS-CoV-2 and lose hair are likely to see clumps of hair come out during their daily combing or while washing their hair in the shower. Telogen effluvium is the name for this condition.
Our scalp is comprised of about 90 percent anagen hairs, which are in a phase of growth, and about 10 percent telogen hairs, which are in a phase of rest. Anagen, the phase of hair growth on our scalp, lasts for about three years, and telogen, the phase of hair dormancy, lasts between two and six months afterward. Our hairs are slowly replaced by new anagen hairs after telogen ends, bringing the cycle to completion.
Our bodies prematurely shift a larger than normal proportion of anagen hairs into a resting telogen state when we encounter a stressful event, such as COVID-19 infection. An abnormal amount of hair is resting and shedding, which is double the usual amount. Normally, we lose about 100 to 150 hairs a day.
What Can Cause this Type of Hair Loss?
Physical stresses can cause telogen effluvium when the hair's normal life cycle is disrupted. Physical stresses are usually responsible for this type of hair loss. The following are examples of physical stresses that can cause hair loss:
Infections linked to high fever (such as COVID-19 or the flu)
Illness linked with weight loss or uses up protein reserves in the body
Stressful life event
Major surgery
Childbirth
Crash dieting
Hormone treatment withdrawal
New medication
It is normally up to 3 months after any of these stresses which result in hair loss.
Other Types of Hair Loss
Other common types of hair loss include androgenetic alopecia and alopecia areata, but they differ from the telogen effluvium alopecia that creates general hair loss. The most common type of alopecia, androgenetic alopecia occurs as hairline recession or thinning on the crown, in particular. This hair loss type is often referred to as male or female pattern baldness.
Alopecia areata is an autoimmune condition that causes the body to attack hair follicles, resulting in patchy or total baldness. Alopecia areata, which is caused by an immune system mistake, may be made worse by conditions such as COVID-19, but this is not the type of hair loss most individuals experience after the virus.
Inflammation in the scalp can also cause hair loss in certain situations. Psoriasis of the scalp, which manifests as red, scaly, plaques can, for example, damage hair follicles. Scratching and picking at the scalp, which can also be itchy, may result in follicle damage and hair loss.
It is also important to be aware of certain hair-care practices that can cause traction alopecia. Those who wear tight braids and ponytails for extended periods of time are at risk of follicular tension and subsequent traction alopecia. Colorings, relaxers, and perms are just a few of the harsh chemicals that can cause damage and consequently result in hair loss.
Hair Loss Types List
Female pattern baldness - androgenetic alopecia is a condition in which the hair becomes thin on the top of the head.
Male pattern baldness - 50% of men over 50 suffer from male pattern baldness, one of the most common types of hair loss. While ageing is responsible for this type of hair loss, it can usually be treated.
Alopecia areata - there is an autoimmune disorder known as alopecia areata that causes hair to fall out in areas. This condition is frequently temporary and self-resolving.
Scalp psoriasis – a condition that causes scaly, red plaques to appear on the scalp and can damage the hair follicles.
Traction alopecia - a condition in which hair follicles are damaged due to continuous high-tension hairstyles such as braids and tight ponytails
Trending wig hairstyles for women who want a fashion upgrade
How Long Does Hair Loss after COVID Last?
Usually, telogen effluvium is temporary, and those extra hairs that were prematurely shifted into telogen are shed after about three to six months. After an inciting event, such as a COVID-19 infection, those hairs will slowly return to normal. Telogen effluvium does not affect hair follicles. Hair may not grow for a period of time, but the follicles are still there, and hair will regrow at some point.
Patients may still notice that their hair has thinned out even after the shedding has stopped since hair grows at a slow rate of about 1 centimeter per month on average. A person's hair taking more than two years to reach shoulder length again or a ponytail to feel full again is just one example of how long it takes for the hair to grow.
Less than 10 per cent of patients may suffer from chronic telogen effluvium, a condition in which excessive hair loss can persist for longer than six months.
The duration of this condition is variable, ranging from a few months to a few years and in most cases, no obvious cause is identified. In this situation, the symptoms are treated with the best medical therapy.
Patients suffering from long-term COVID can experience chronic telogen effluvium because cause their bodies are undergoing significant amounts of stress and have not yet returned to normal. 50 per cent of the hairs remain in the telogen phase in patients suffering from chronic telogen effluvium, so they do not lose all of their hair.
Hair Shedding and COVID-19 Infection
Immediately after being infected with COVID-19, hair shedding may occur sooner than usual, according to published reports. Instead of taking three months from the inciting event to manifest symptoms, it may take just two months. Studies have also observed a reduction in recovery time, down to two to three months from six months on average.
Treatments
When a person has an illness such as COVID-19, there is no real treatment for hair loss. Normally, the hair will regrow naturally. It takes time and patience to treat hair shedding. The best thing providers can do is reassure patients that this self-limited condition will resolve and that their hair will regrow.
Patients can be given the tools to monitor their progress at home, so they can collect and assess the amount of hair they lose on a regular basis using a 60-second hairbrush test, for example. This allows them to determine whether their condition is improving over time.
Patients with acute telogen effluvium frequently have difficulty taking medications. It is frequently known that these patients will recover on their own. Taking medication for hair growth is difficult to discontinue once you have started.
It is not advised to take medicine during an acute phase, but patients who continue to lose hair four to six months after the onset might benefit from medicine or other therapies.

Any type of hair loss can be a substantial emotional strain, which can cause hair loss if it's not managed. It's okay to be upset, but empowering patients to monitor their own advancement at home and emphasising the importance of stress management are critical to achieving a successful outcome.
Despite the fact that there are several drugs available on the market that claim to prevent hair loss, none of them are authorised by the FDA for pattern baldness therapy. However, they can be used to treat both male and female pattern baldness. The two most common medications that doctors will prescribe to you include Finasteride and Spironolactone.
Those suffering from mild to moderate hair loss can use Procerin or Regaine, two over-the-counter drugs, for either temporary or permanent results.
Minoxidil shampoo (Regaine) may assist in stimulating hair growth. It is one of the most popular over-the-counter hair loss products available to both men and women. This FDA-approved medication comes in shampoo and liquid foam forms and can be used to prevent hair thinning. You can apply this at the base of your scalp to encourage hair growth as well as at the scalp to prevent hair thinning.
Regaine for Women is the only product that can treat female pattern baldness. Finasteride (generic Propecia) is one of several drugs that are also effective at halting hair loss in men. Alopecia cannot be cured; these treatments will help manage it. Minoxidil, light therapy, steroids, or other techniques may be used to assist in treating alopecia. In some instances, alopecia is also treated with minoxidil.
If you're looking for other solutions then wigs, hair pieces, or even hair transplants are other methods of dealing with hair loss. Lordhair hairpiece systems can help you mask your hair loss and safeguard your scalp. In addition to being available in a variety of natural hair colours, styles, and types, these systems are very economical relative to surgical procedures.
You could also go for Laser lights that stimulate hair growth produced by handheld devices. Combs, hats, and brushes that emit lasers are approved by the FDA and are also considered medical devices.
There are several remedies for hair loss, as you can see. Your dermatologist will assist you in selecting the optimal approach for you and your hair loss condition. They will take your particular symptoms, overall health, and any other pertinent factors into consideration.
A majority of people will experience mild to moderate hair loss symptoms at some point during their lifetime. While this condition is difficult to live with, it does not require serious medical treatment. It is important to discuss your symptoms with your doctor if you are taking hair loss medications or if you are using any of the treatments described in this article, as most people experience some degree of recovery when taking a short break from their drugs.
Our understanding of the virus, including what we can do to reduce its side effects, is constantly changing. Overall, the connection between COVID-19 and dermatological symptoms, those affecting the skin and hair, is somewhat uncertain.
However, a board-certified dermatologist can help you determine the cause of your hair loss condition (check if it's COVID related) and provide the best treatment option. They have obtained additional schooling to demonstrate their expertise, and you can trust them to recommend options that will restore your confidence and hair.
Got any questions to ask? Send them to support@lordhair.com and have them answered by our hair experts.

Also read:
Cool summer haircuts for men to try in 2022
Everything about diffuse hair thinning in men
Complete guide to storing wigs and toupees in the right way
Glueless lace human hair wigs for women

Email: support@lordhair.com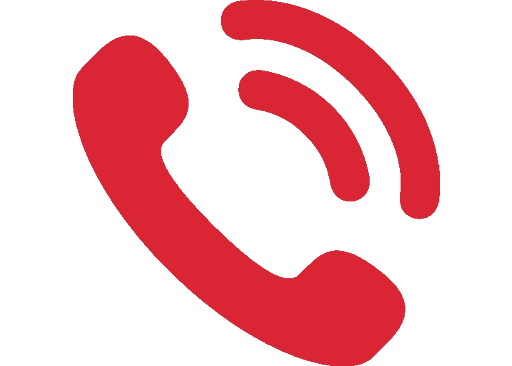 Tel: +86 532 80828255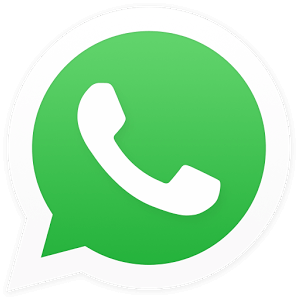 WhatsApp: +8618678615507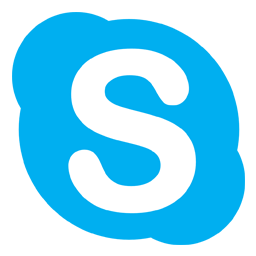 Skype: Lordhair
Find us on social media