A Hair System from Producing to Delivery
By

Ray Lordhair

2018-07-26 07:09:59
115 views
Do you know how a hair system is made? This is actually a really complicated process, especially if it's a custom order.
When we receive a new order, we first check the order details to see if there are any issues. If there are, we will contact you. If you want to send us a template and hair sample for a custom order, you will have to send those in as well along with the order details.
After all the order details are confirmed, we translate the order into Chinese so that our technicians can begin production.
The first step for a new hair system is base creation. I personally go to the factory regularly and know how intensive the process is and it usually takes a week. For complicated base designs, it can take a little longer.
After the base design is finished, the next step is hair matching. This is also a complex process and it includes hair color and length. After this step, we go to the next stage, which is making waves and curls if required.
After we have made the base and prepared the hair, we begin the knotting process. There are many knotting methods that we use according to your different base designs requirements. Knots play an important role in determining how natural and how durable your hair system will be. We use: single knots, doubles knots, single split knots and double split knots.
Single knots are the smallest knots, tiny in fact. Single knots are virtually undetectable and a natural appearance is therefore guaranteed. With regard to your hair system, you will be able to comb it in different directions easily. Since hair tends to lie flat with single knots, you will find that single knots are often used on the temples and sides of a hair system. Single knots are unfortunately not so strong and loosen and shed more than other knots. That is why we rarely use them across the whole of a unit.
Next, are double knots, the strongest, most durable of all the knots. The hair can be easily combed in any direction with double knots and you will find them commonly used on integration systems or stretch mesh, favored by women. Compared to other knots, they are big and much more noticeable which is why they are used on the back and sides but not on the front of hair systems.
Then we have single split knots. They are stronger than single knots since they loosen more slowly and are typically found across the front area of our lace hair systems to help create a natural and gradual hairline. We also use them on skin hair systems. However, the two strands of hair on a knot stand in different directions so they may not look as neat as other types of knots.
Finally, we have double split knots. They offer a nice middle ground as they are stronger than single split knots but smaller than double knots. Widely used on lace and mono hair systems although not on the front areas. Double split knots allow you to comb the hair in any direction you please.
Besides the knotting methods above, there are some special knotting methods that are only used on skin bases like v-loop, flat injected and lift injected. We use v-loop in some front parts of a skin base for a more natural look or we can use all v-loop on a skin base to make your system completely knot-free.
The same goes for flat injected or lift injected methods. We use these two kinds of methods to get a more natural look as the hair appears to grow out of your own scalp. However, we can combine different kinds of knotting methods to make a most ideal hair system.
But in many cases, we will combine with different kind of knotting methods to make a most ideal looking.
And in mention of the producing time, a big problem comes, which is the delivery time.
Every one has the experience on online shopping. When you just pay for what you want, you absolutely want the products you bought as soon as possible. I, in the same case too.
For the products that already on the shelf, it will be shipped out soon. It may take 2-3 days to prepare but it seems not that long. But it will need longer if the product is the customize one, and hair systems is just in this case.
When our customer comes to lordhair and place their order on our website, then the most important thing they want to know is the delivery time. And we usually tell them it will be immediate shipment if they buy our stock hair systems. But the most difficult thing for us is to tell when they will get the custom hair systems.
The production time on our website is the general production time but not the exact time. There are many factors will influence the production time. We feel sorry about the delay to our customers and always do our best to help our customer receive their system on time. We also make up our customers not just by saying sorry or apologies for the delay shipment, especially for those customers who pay for rush service. And for some customers that have complex requirements on customize system, we also find a solution for this. Our products are 100% hand-made, so sometimes the order might be delayed. We want to deliver the highest quality product to you though.
To solve the delivery time of custom hair systems, we also have a plan for this. We are now planning to set up a new platform to help us and our customer to figure this out. The preparatory work has been done well and now it is going on and will be ready to service you and me in a short time. This platform will allow our customer to check their order status on their own, our factory workers will make good remark on every custom order during production time, our customer can log in to check as if they see the production process on their own. This will really helpful, it will help our customer clearly know when their product will be finished and also settle the problem that we can't reply to our customer in time due to time gap or another reasons.
In short, it takes a long time to produce a custom made hair system and deliver it to your doorstep. Furthermore there are many reasons that will influence the production time. Our priority is to make the best-quality hair system within the suggested time frame. This will be a long term goals for us to achieve but we will spare no efforts to make it come true but this will need we stand together to make this happen. Together we will make things easier and smoother and together we will be stronger.
Furthermore, if you have any problems after receiving your custom system, you can contact us here at Lordhair customer service and we will deal with them for you immediately.
We also have a return and refund policy for custom systems as explained below:
If it is faulty, we will repair it. If it is irreparable we will make a replacement system.
- You must provide photos and/or videos that demonstrate fault.
- Can only be returned if unworn and unaltered by you.
- Goods must be returned within 30 days after you receive them.
- Refunds can be claimed if unworn and unaltered by you.
- Refund attracts 50% service fee.
- In order to cover labor and material costs, if you cancel a custom order before you recieve it, you will only receive a 50% refund.
- If you order a wrong custom made hair system by mistake, the hair system cannot be returned for a refund. If you would like us to adjust it, extra cost will be charged accordingly.
Here at Lordhair, we will not only offer you the best service, but also the best products at the best prices. Please always remember, Lordhair for a better you.

Email: support@lordhair.com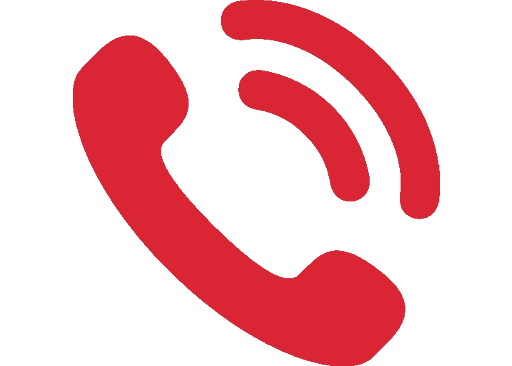 Tel: +86 532 80828255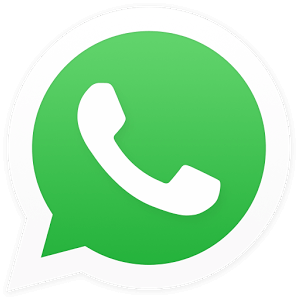 WhatsApp: +8618678615507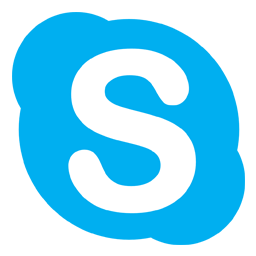 Skype: Lordhair
Find us on social media