The Best Women's Hair Toppers for Thinning Hair: Lordhair Specials
Hair topper is one of the best non-surgical solutions for women to deal with hair thinning. Over the past few years, we have designed innumerable hair toppers for women experiencing baldness across the crown. While women love variety, some of our customers often feel overwhelmed with all the topper options out there. That's why we have decided to help!
In this blog, Lordhair lists the best hair toppers that are helping women look like a diva again by warding off hair thinning once and for all. All these hair patches and wiglets are popular for their comfort, realism, and affordable prices!
Dahlia: Silk topper for women
The Dahlia silk wig is one of the best hair toppers for women struggling with hair thinning. It has a silk top base with a ½" NPU perimeter, a ⅛" folded lace front as well as clips. A silk top makes it undetectable, giving ladies the appearance of hair coming out of the scalp.
The premium-quality Mongolian Remy hair of the Dahlia silk topper undergoes minimal processing so it will look its sleek and shiny best for longer.
The Dahlia silk top hair wig has a medium-heavy hair density and is available in different hair lengths for US$239.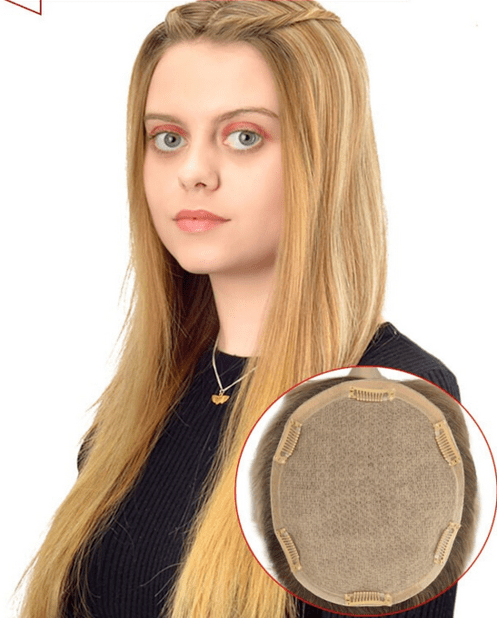 MT01: Mono wig for women
The MT01 is another high-quality hair topper that is helping women deal with hair loss problems. Its 5" x 6" fine mono base with a ⅛" folded lace front makes this mono topper both breathable and durable. The two ¼" strips of NPU that run around the base will help keep the shape of this hair wig.
This mono topper wig also has high-quality Mongolian Remy hair and you can choose from either 12-inch or 16-inch hair and from three different hair colors. You will be able to mix up your look as you please because the hair can be easily curled. At US$199, this mono hair wig will compare favorably with any other topper on the market.
Watch how one of our customers puts on her hair topper!
Cassia: Silk top topper hairpiece
Cassia is one of the best non-surgical solutions that will help women deal with a high hairline. Its 6" x 6.5" silk top base has a ½" fine welded mono lace front which can be easily attached with tape. The ½" NPU on the back and sides makes for easier attachment but you also have clips as a way of attaching this topper.
The Cassia silk top topper also has premium-quality Remy hair so the hair is soft and silky and will stay this way for longer. Cassia has a hair length of either 12 inches or 16 inches and you can choose from four different hair colors. Cassia is yours for US$219.
Not sure which hairstyle will suit you best? Check out these fashionable hairstyles!
Aster: High-quality silk top hairpiece
Our Aster silk top hairpiece has gained enormous popularity for helping ladies deal with hair thinning. A silk top mono base with a ⅛" folded lace front and ribbon on the back and sides ensure an undetectable top appearance with enough of a lace front section to give you a natural hairline.
The PU section of the Aster silk top hair topper gives you a smooth to apply glue to whilst there are also clips to make wig the attachment and removal of this wig hassle-free. Available in three colors, this hair topper for thinning hair can be purchased for US$199.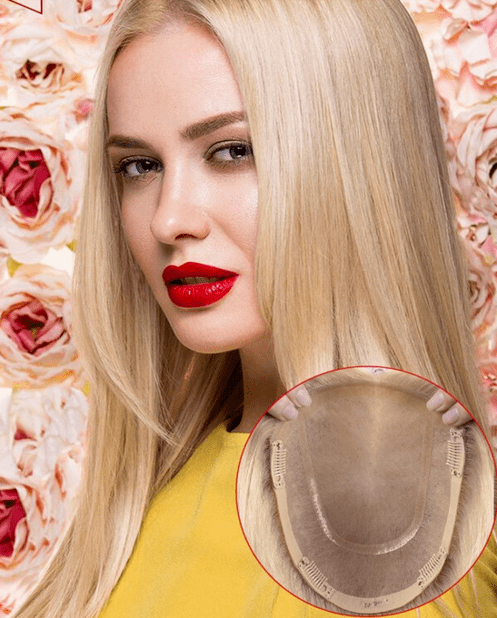 Ruby: Remy human hair topper
We simply couldn't leave our Ruby hair topper out of our list of top hairpieces. Ruby has a very different base design from the other toppers that we have listed as this is a hair integration system. That means you need to pull your own hair through the netting and mix it with the hair of the topper. It has a similar-sized base (6.3" x 7") to our other toppers but it is made from PE line and has a PU front.
Clips will keep the Ruby hair topper securely in place but you can also glue the skin front. It has medium-density, 10-inch or 12-inch Remy hair and you can choose from three hair colors. It's cheaper than the other toppers in this list as it costs just $179.
Looking for something to more appropriately match your age? Then check out our wigs for seniors!
Daisy: Remy hairpiece for women
We are going to complete our list by sharing the Daisy hair topper with you. This particular topper is designed to help women who are losing hair around their center parting. This explains its narrow base size dimensions of 2.75" x 5.5". Daisy has a silk top so hair will appear to be growing right out of the scalp and center parting whilst there is a ¼" NPU perimeter to give better shape to the topper. You can also glue this part of the topper to your scalp if you want more security than just the three clips on the base.
This hairpiece has 14-inch hair which can either be kept straight or curled. Daisy is available in 23 hair colors which gives you a lot more colors to choose from than most of our other stock hair toppers. You can buy it for just US$169.
Our collection of hair toppers look natural and feel comfy! Here's Kelly wearing one!
That concludes the selection of the best hair toppers from Lordhair which are all helping women fight hair thinning and chronic hair loss. Any of these natural hair toppers will help you regain your confidence in the most economical of ways. If you didn't find that perfect hair topper in this list then browse our complete catalog to check out all the first-rate human hair toppers that we offer.
Finally, if you have any queries regarding women's toppers for thinning hair then please just send them to support@lordhair.com where our hair experts will happily answer them for you!

  Email: support@lordhair.com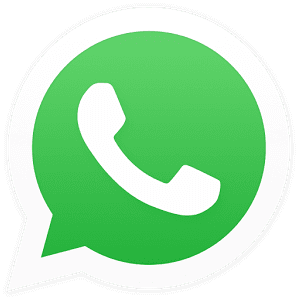 WhatsApp: +16263623127
Find us on social media