Description
As part of our CSR program, we are offering free, fully-customized wigs to children under the age of 12 who are suffering from hair loss.
As such, we will donate $1 to this cause for every Lordhair hair system that we sell.
For more information, please visit Free Wigs for Kids:
https://www.lordhair.com/free-wigs-for-kids
Details
Notice:
Since we are selling the masks at cost price, there is no profit at all. All we are doing is to help our customers get face masks during this tough period. Shipping is based on how many masks you buy.
KN95 Features
High-filtration mask with 5 layers
Up To 50 Times Protection Against Dusts, Fibres & Aqueous Mists. Filters out 98% of chemicals, particles, pollen and smoke.
High filtration efficiency and low breathing resistance
Zero facial discomfort: Made of the strong but lightweight breathable full mesh nylon material, the elastic fabric completely fits the face. The tip-shaped hanging ear design can prevent this dust-proof mask from slipping.
Designed for comfortable protection: Lightweight, humidity-resistant and latex-free
Faddish option: The silicone adjustable nose clip is free to adjust, providing user-defined sealing and preventing glasses from fogging, suitable for different face shapes of men and women as an exquisite gift.
Specifications:
Color: White
Material: Non-woven Fabric
Standard: GB/T 19001-2016 / ISO 9001:2015
Protection Class: KN95=N95=FFP2
Filtering Rate: ≥95%
Standard packing: 50pcs/box
Tips: All of our masks are in stock, but limited quantity, if you place order now, we will ship your order in 24 hours!
As the tariff policy is different from country to country, we are not sure if tariff will be incurred at the customs of your country.
Our price does not include any form of import duty itself. In case the cost of import duty is incurred, it will be borne by you.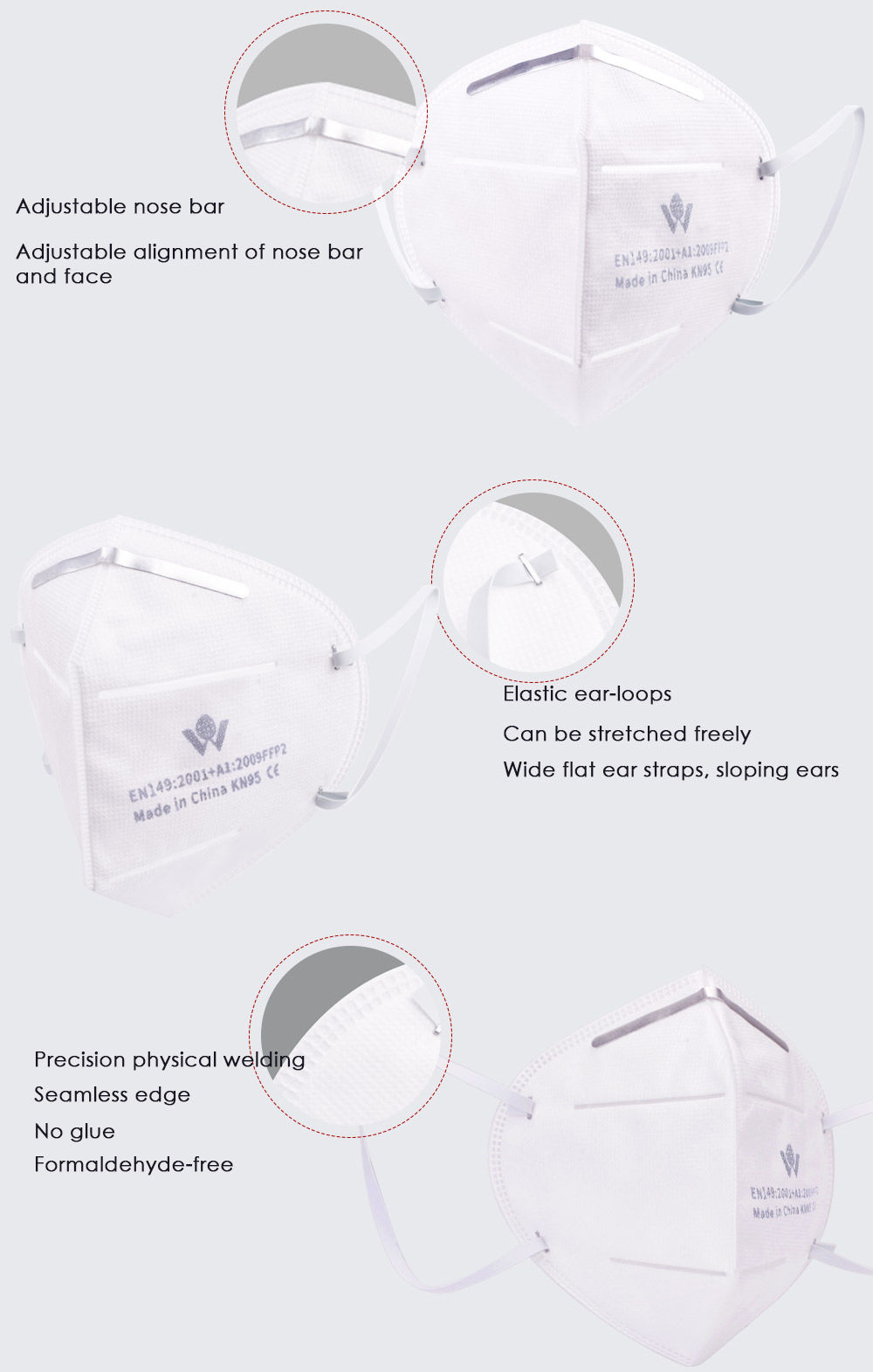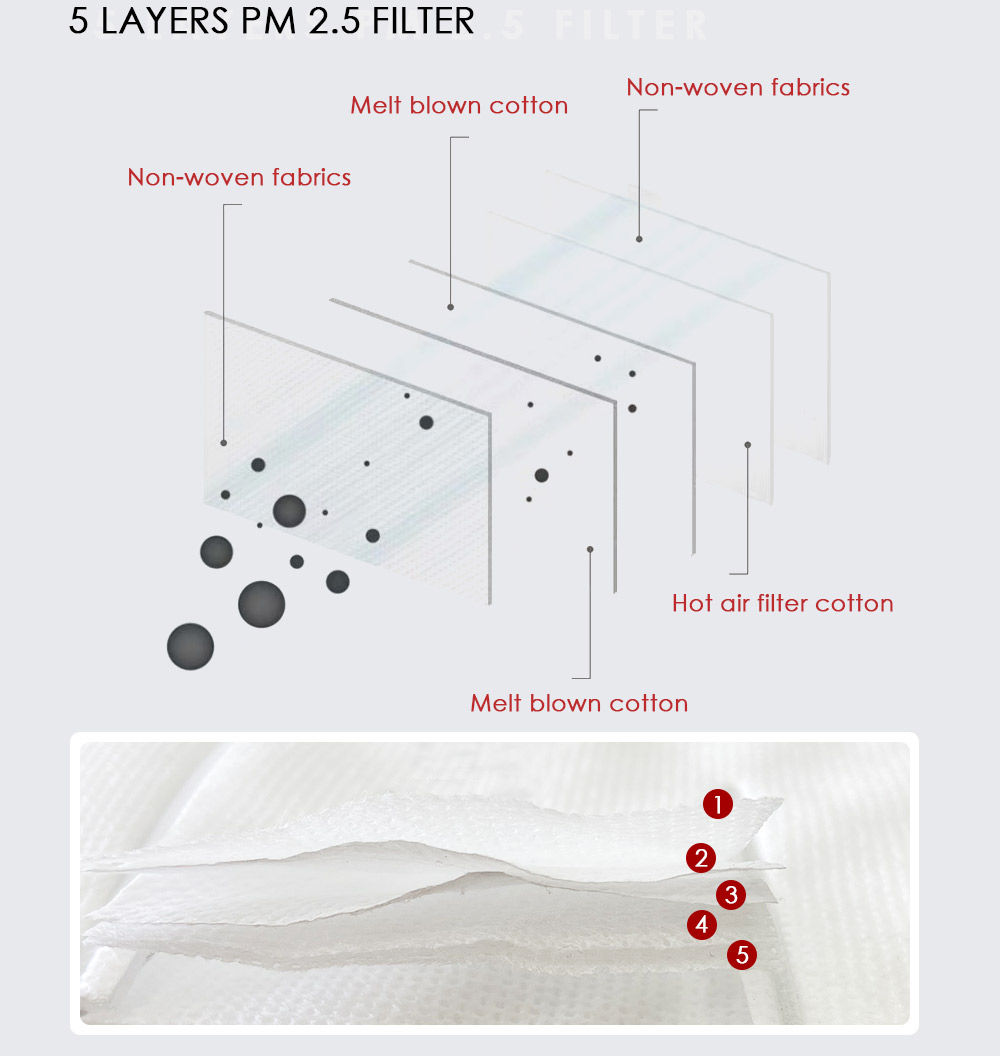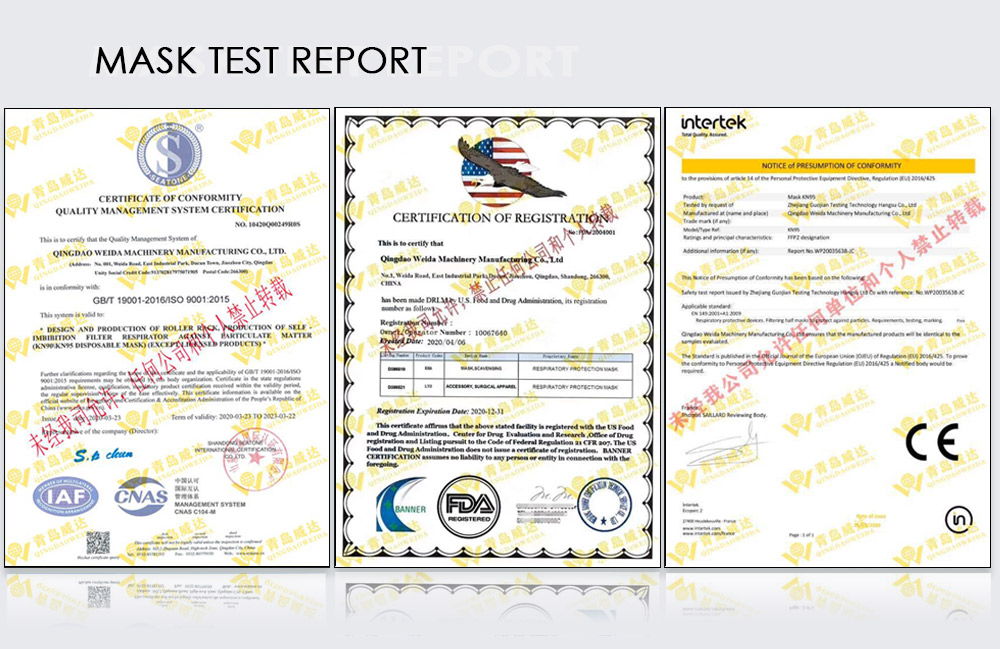 Reviews
Customer Reviews (8)
Awesome product

Review by

JUAN M***

| | |
| --- | --- |
| Product Rating | |
| Delivery Rating | |

Awesone service

(Posted on 5/6/2020)

Satified and much needed

Review by

Rhuddene J***

| | |
| --- | --- |
| Product Rating | |
| Delivery Rating | |

Satified

(Posted on 4/17/2020)

Outstanding

Review by

Herman G***

| | |
| --- | --- |
| Product Rating | |
| Delivery Rating | |

In the United States, the FDC (Food and Drug Administration) has very recently approved the KN95 mask as the equivalent of the N95 mask, which is in common use by the American medical community. The KN95 masks I received from Lordhair were well packaged and included a folded manufacturer's box for future storage. We found the masks To be easy to adjust to our faces, and were reasonably comfortable to wear for several hours. The 3 day delivery time from China to New York after ordering was notable. Bottom line: outstanding service.

(Posted on 4/9/2020)

Appreciate

Review by

Rudy M***

| | |
| --- | --- |
| Product Rating | |
| Delivery Rating | |

Just got the masks from lordhair,really good qualiy and super cheap price, means so much to me at a time like this. such a considerate company that truly cares about its custmers. Can't say how much I appreciate it!

(Posted on 4/3/2020)

Great !

Review by

Tony V***

| | |
| --- | --- |
| Product Rating | |
| Delivery Rating | |

Great customer service , always fast delivery , and very good communication , Helen is awesome !

(Posted on 4/2/2020)