Custom Men's Injected Thin Skin Hair System with French Lace Front
Product Code: Combo-IC
The Combo-IC men's hairpiece has a base made of translucent thin skin into which all hair got neatly injected, complemented with a French lace front that has all the knots fully bleached. With such design, it achieves an extremely natural-looking and undetectable look throughout! Ready to be customized simply according to your own needs and expectations!
US$299.00
US$269.00
FREE SHIPPING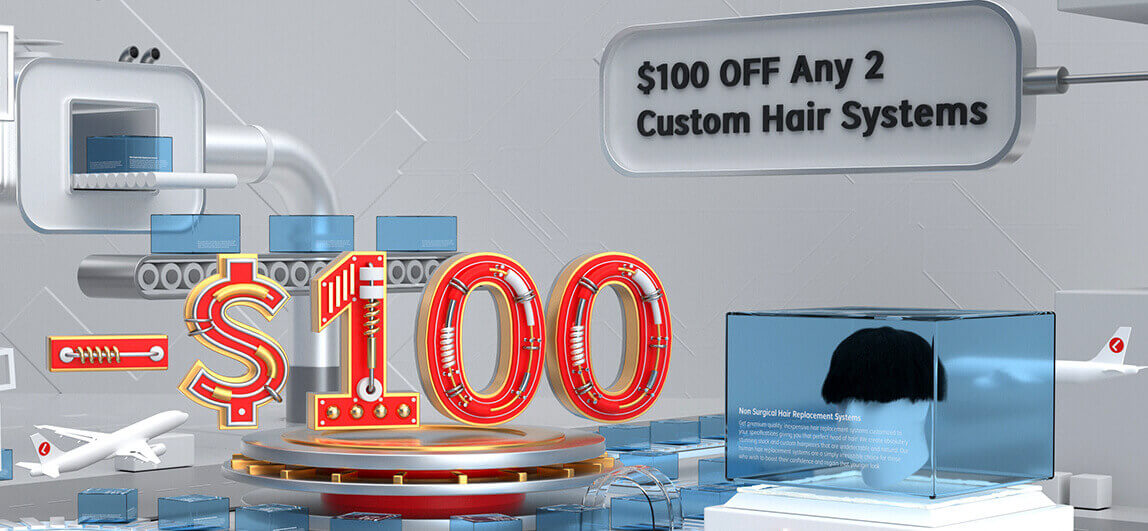 | | | | |
| --- | --- | --- | --- |
| 00 | 00 | 00 | 00 |
| Days | Hours | Minutes | Seconds |
Secure Payment

Our transactions are secured as our website is uses SSL encryption, meaning personal and payment data are secure.
Free Shipping

We ship to more than 200 countries all over the world.
30-Day Money Back Guarantee

Every hair system comes with a 30 day guarantee for any manufacturing mistakes or quality defects.
As part of our CSR program, we are offering free, fully-customized wigs to children under the age of 12 who are suffering from hair loss.
As such, we will donate $1 to this cause for every Lordhair hair system that we sell.
For more information, please visit Free Wigs for Kids:
https://www.lordhair.com/free-wigs-for-kids
Featured with knotless injected hair and a fully bleached French lace front, this thin skin hairpiece for men stands out as an extraordinarily natural-looking and undetectable one at Lordhair.
Using the injection ventilation technique with each hair strand injected into its thin skin base, this men's hair system manages to present a very realistic appearance of hair growing out of scalp. In addition, it is seen as a particularly ideal option for those who prefer to wear their hair down given the fact that all the hair lies flat except the front area on which the hair can be styled into any direction. Aside from feeling super light and comfy, the thin skin base makes it very easy for you to attach this men's toupee using either glue or tape without the need to worry that it will slip off. Any cleaning and maintenance works are as effortless and undemanding as you could ever imagine! To further boost up its realism level, the woven French lace material is instead employed to make up the front area that is supposed to be aligned with your front hairline. With the bleached knots all over the lace, there is no possible way for others to be aware of that you are wearing a hair wig!
As a custom men's hairpiece, all the specifications will be customized as per your own needs. Below are just specifications of the product exemplified in the pictures for your reference.
| | |
| --- | --- |
| Base Design | Translucent thin skin base with French lace front |
| Base Size | 8'' x 10'' |
| Base Material Color | Transparent skin |
| Front Contour | Standard CC shape |
| Hair Length | 5" |
| Hair Density | Medium-Light |
| Hair Type | 100% Human hair |
| Curl & Wave | 30 mm |
| Hair Direction | Freestyle |
| Advantages | Undetectable, natural-looking, comfy, light, easy to attach and clean, user-friendly |
If you are interested in getting a stock hairpiece of this model that can be shipped out immediately, please click here for more information.


About Hair Cut
Besides top-quality non-surgical hair systems, men's hairpieces, and realistic wigs, we also provide top-notch hair cutting and styling service at an additional price of $20 USD only. The best part is that the cut-in only takes 3 business days! Send the pictures of your favorite hairstyle to us, or choose one from the pictures below. Provide the hair length you prefer after cutting so that we can customize your super thin men's hair system with lace front just the way you want.