Credit Card Payment Method Available
By:

Ray Lordhair

2015-09-11 07:20:00
Simply choose Credit Card payment method and input your card information to complete the purchasing process.
On the Lordhair checkout page, there is an option "Credit Card" for you to choose.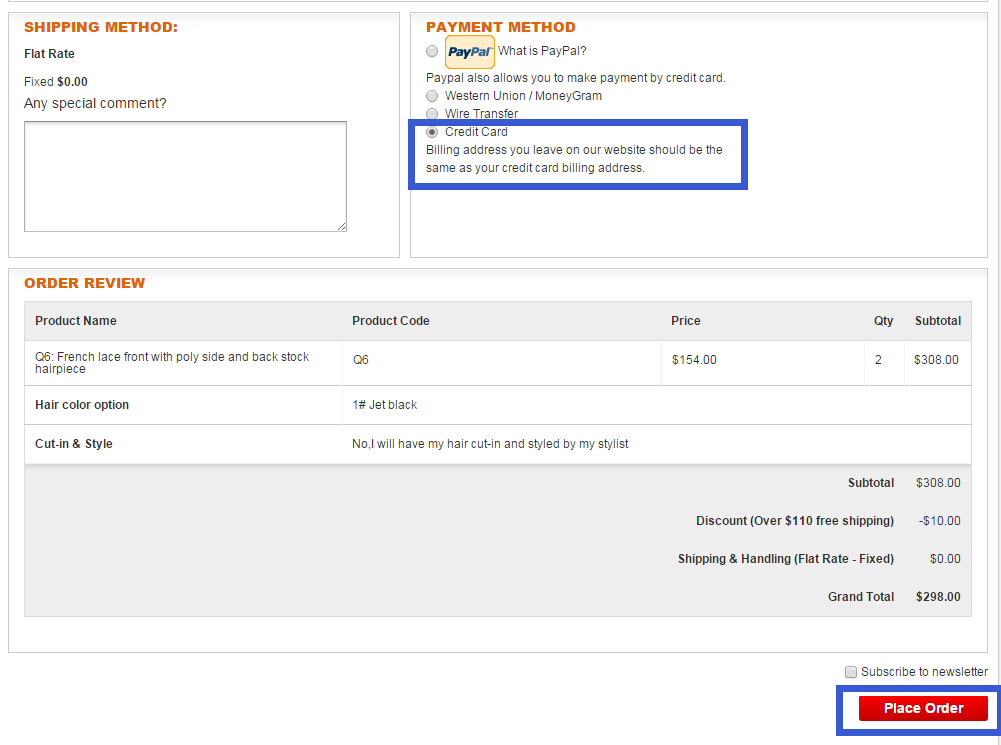 After you click "Place Order", you will be redirected to the AllinPay webpage where you input your credit card information, including Cardholder Name, Card Number, Expiration Date, Security Code and Billing Address. It is very important that the billing address you fill in should be the same as your credit card billing address. Otherwise, the payment will fail. Please note you can only use Visa and MasterCard with this method.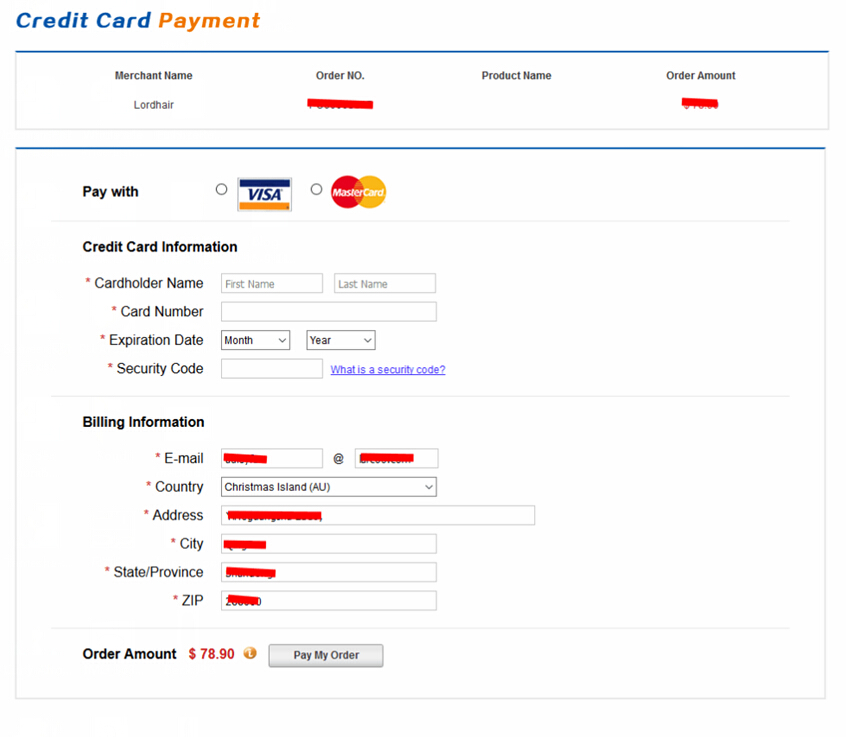 Other reasons for payment failure include, your card cannot complete cross-border electronic payment, bad credit history, your card is maxed out, etc. Remember, when you can't use the credit card payment method, you can always go back to PayPal.
Paypal accepts not only Visa and MasterCard, but also other cards. Using the PayPal payment method, you can use your account or enter your credit card information.
If you encounter any problems when making payment, please do not hesitate to contact us at support@lordhair.com. We will help you out.

  Email: support@lordhair.com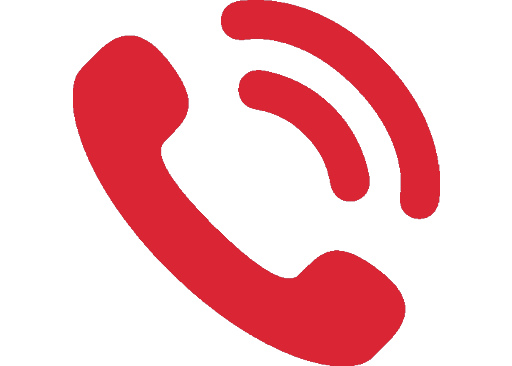 Tel: +86 532 80828255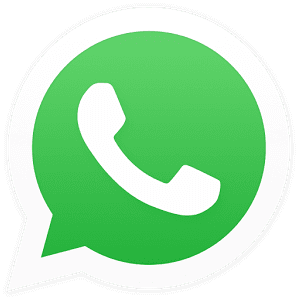 WhatsApp: +8615698163279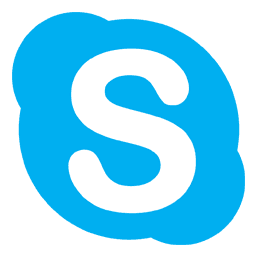 Skype: Lordhair
Find us on social media